Can you help? Wauwatosa PD, Milwaukee PD looking to identify serial bank robbery suspect
WAUWATOSA (WITI) -- The Wauwatosa and Milwaukee Police Departments are asking for assistance in identifying a serial bank robbery suspect.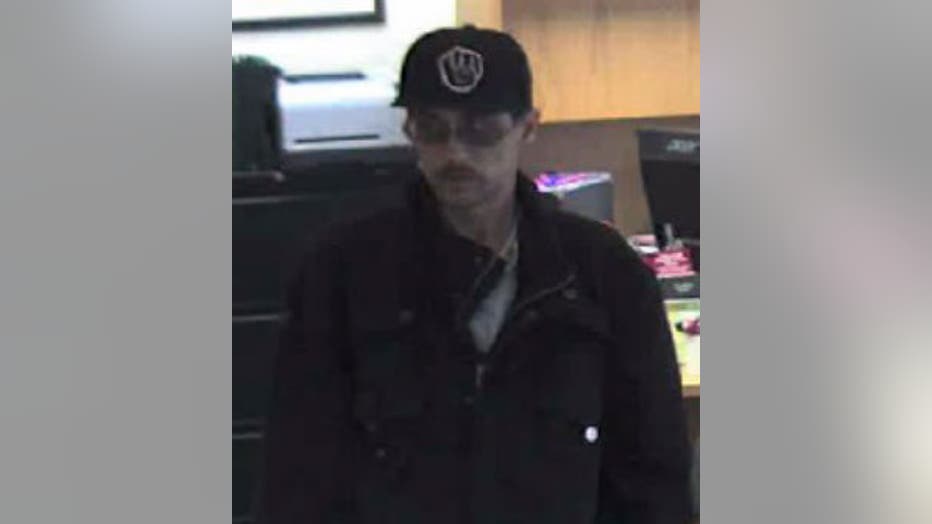 Wauwatosa bank robbery suspect


On Monday afternoon, May 11th, the Wauwatosa Police Department responded to report of a robbery at the Tri City Bank branch located 10859 W. Bluemound Road.

An initial investigation shows that an unknown subject approached a teller at approximately 12:30 p.m. and demanded and obtained money before fleeing the bank.

The subject is described as a white male, standing 5'10" tall with a slim build. He has a mustache and was wearing glasses. He is said to be in his late 20s to early 30s. He was wearing a black jacket and black baseball cap with a black Brewers 'retro ball-in-glove' logo.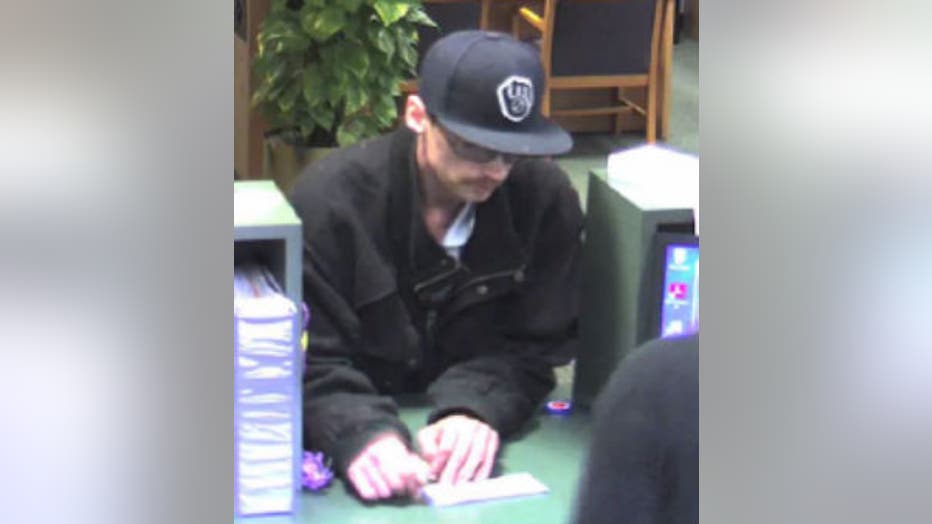 Wauwatosa bank robbery suspect


Citizens with information should contact Wauwatosa Detective Lieutenant James Mastrocola at 414-471-8430 ext.5138 OR anonymously, contact Wauwatosa Crime Stoppers at (414) 771-TOSA (8672).

A reward is available for the arrest and conviction of the suspect.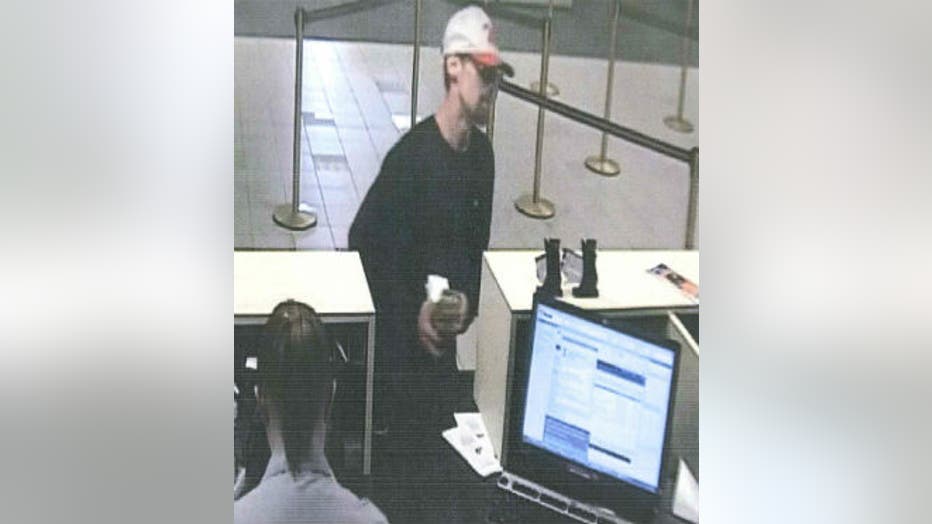 Wauwatosa bank robbery suspect