Can you help? Two suspects wanted in connection with south side homicide
MILWAUKEE -- Milwaukee police are asking the public to help identify suspects wanted in connection with a homicide that occurred on Saturday, August 22nd -- the city's 101st homicide this year.

Police say the suspects got into an argument with the victim, now identified as 35-year-old Gabriel Velazquez, in a tavern near 15th and Scott prior to the shooting.




The suspects are described as:

Suspect #1: Black male, standing 5'5" tall, weighing 130 pounds, with a goatee and short, faded hair with a small mohawk. He wasn't wearing a shirt, but he had on dark-colored shorts with boxer-style underwear and white tennis shoes.

Suspect #2: White or Hispanic male, standing 5'10" to 6'2" tall, weighing 170-180 pounds with a light complexion, and short hair. He was wearing a light blue T-shirt, blue jeans, two-tone sneakers, a black watch on his left wrist, and a necklace.

The suspects were seen leaving the scene in an early 2000s tan or gray Saturn with black front and rear bumpers.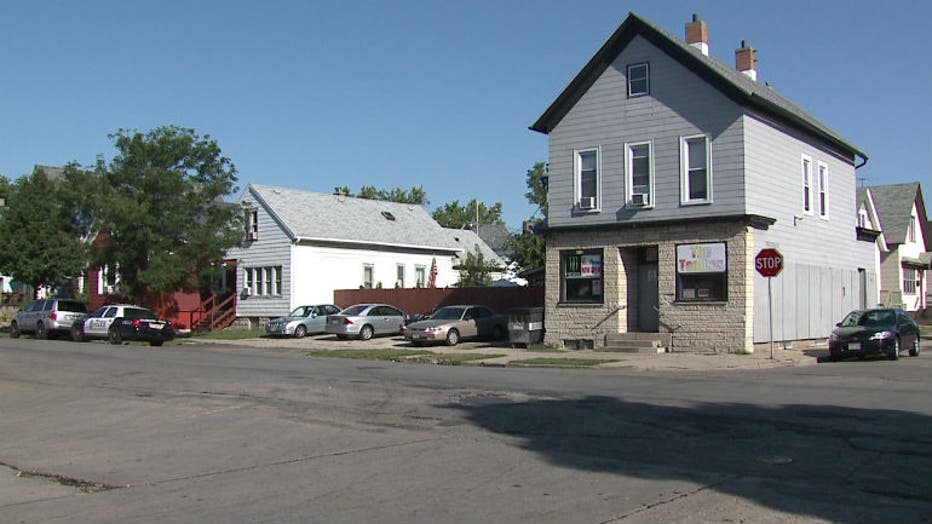 Tavern near 15th and W. Scott, where fatal shooting incident began


Anyone with information is asked to call Milwaukee police at (414) 935-7360.