Can you help? Hartland police seek suspect who robbed U.S. Bank on E. Capitol Drive
VILLAGE OF HARTLAND (WITI) -- Hartland police are looking for the suspect responsible for the robbery of the U.S. Bank branch on E. Capitol Drive in Hartland.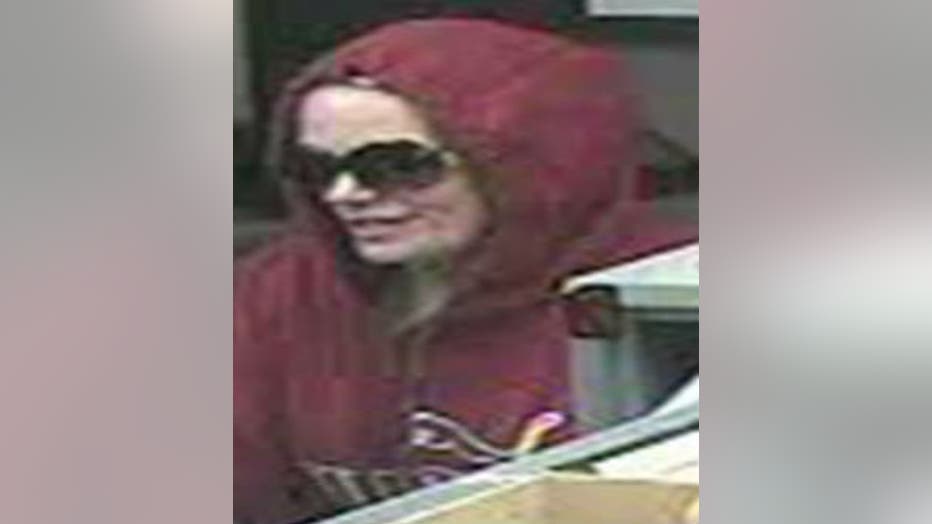 Hartland U.S. Bank robbery suspect


The bank, located at 160 E. Capitol Drive was robbed on Wednesday, May 20th just after noon.

The suspect is described as a white female, approximately 5'1" tall, with a medium build. She has brown hair and was wearing a red hooded sweatshirt, black pants and white shoes.

Police say she entered the bank and handed a note to the teller demanding money.  She implied that she had a weapon and received an undisclosed amount of money.  She then fled northbound from the bank on foot.

If you have any information as to the suspect's whereabouts, you're asked to contact Hartland police.