"Can You Hear Us?" Inner-city kids share their stories with captive audience at Milwaukee Art Museum


MILWAUKEE – They've never performed on a stage like the one at the Milwaukee Art Museum. On a warm weeknight in June, dozens of Milwaukee teens prepared for the performance they've been working toward for the past nine months.

Poverty, addiction, and violence – they surround these central city teens and are the themes of their performance: "Can You Hear Us? We Are Roses Pushing Through the Concrete."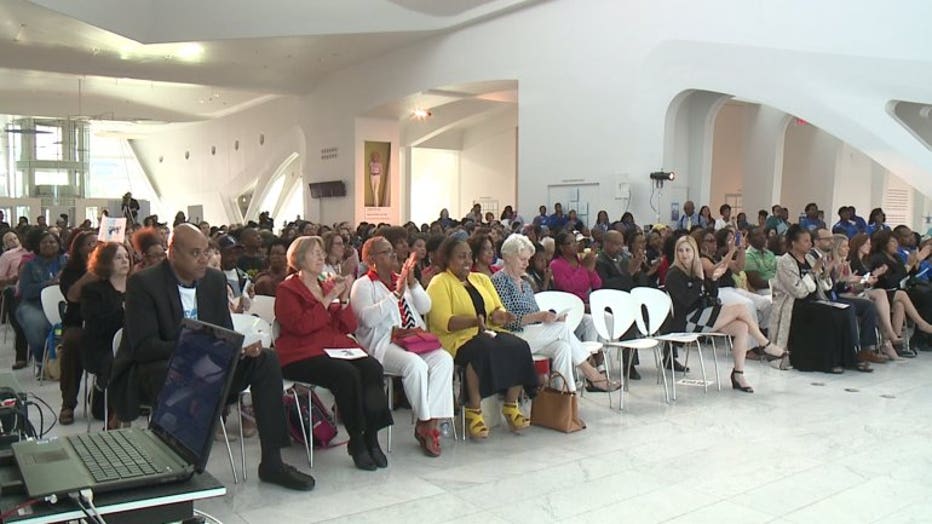 Audience at Milwaukee Art Museum for "Can You Hear Us" performance


La'Ketta Caldwell organized the performance -- a collection of music, poetry, and theater based off a Tupac Shakur poem.

"We're focusing on hope and love. It's embedded throughout this whole piece. You hear some of the things the young people are dealing with but you also see they still have hope," Caldwell said.

The teens have worked toward a performance before 500 people at the Milwaukee Art Museum.

Before they could take one of Milwaukee's most prominent stages, they rehearsed week after week in the gritty confines of the Lavarnway Boys & Girls Club near 15th and Locust.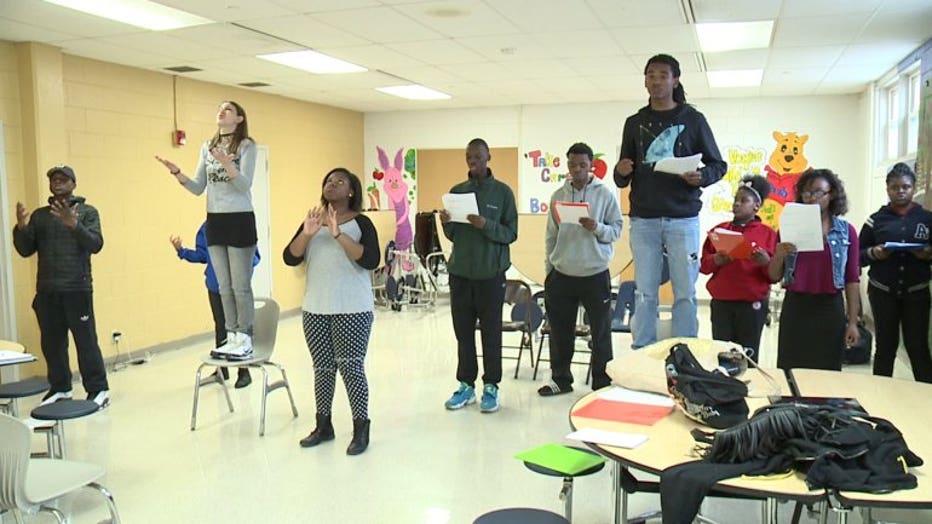 Can You Hear Us performance rehearsal


The performance at the Milwaukee Art Museum would be the culmination of a project that began back in September. The performance builds off a documentary students produced last year.

Many of the teenage performers have experienced one form of trauma or another in their lives. They channeled those moments into the performance.

Ahmya Cheatham has seen crime tape on her block after two murders this year alone near 31st and Cameron.

"To know you're in a violent neighborhood on a daily basis, it's kind of a scary but weird thing because sometimes, you grow an immunity to it," she said.

Summera Dillard says she entered the world under extremely adverse conditions and has faced even more challenges throughout her life.

"I believe that art can really help people. I mean, I know I've been through a lot in life. I've lost both of my parents. I'm adopted. I was a drug baby," Dillard said.


Can You Hear Us performance rehearsal


Sheri Williams-Pannell choreographs the combination of these various stories into a single compelling performance.

"We'll hopefully inspire community members to believe in the young people and inspire the young people to not give up," Williams-Pannell said.

Williams-Pannell directed a show that came at the beginning of summer, when the city's teens were exposed to the city's most violent months and the temptation to take part in that which surrounds them. The show came during one of the bloodiest summers in recent Milwaukee history. The homicide total has doubled the amount through the same time last year.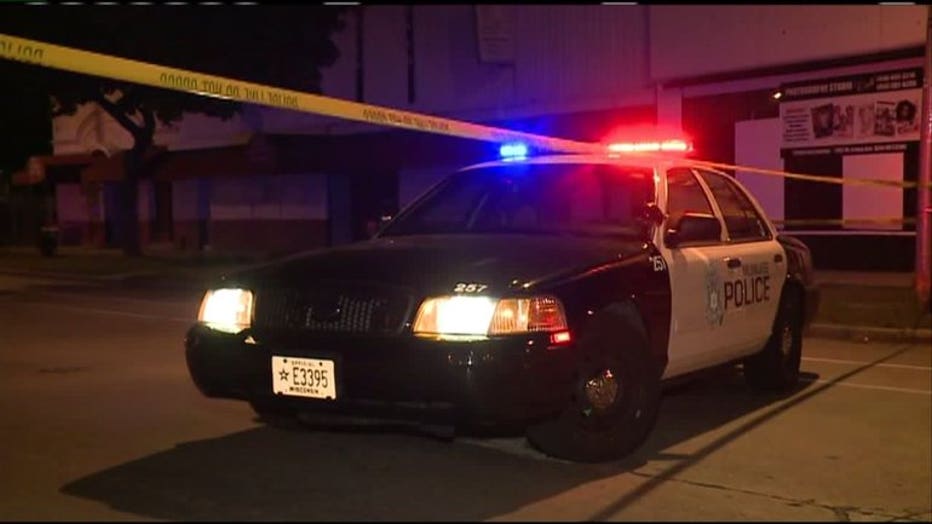 "The timing of this performance is not an accident. We know what summer can bring," Williams-Pannell said.

The group met weekly as showtime approached. Williams-Pannell detailed every step -- every word, so that the message would stick with peers and adults.

"I want all of their senses to be touched. I want them to hear the voice of the young people and see how talented they are," Caldwell said.

After months of preparation, the group delivered its 90-minute performance with a scenic view of Lake Michigan as a backdrop. Through spoken poems, songs, and short acts, the teens re-enacted much of what they see in their neighborhoods for an audience that knows little to nothing about what life is like in the city's poorest communities.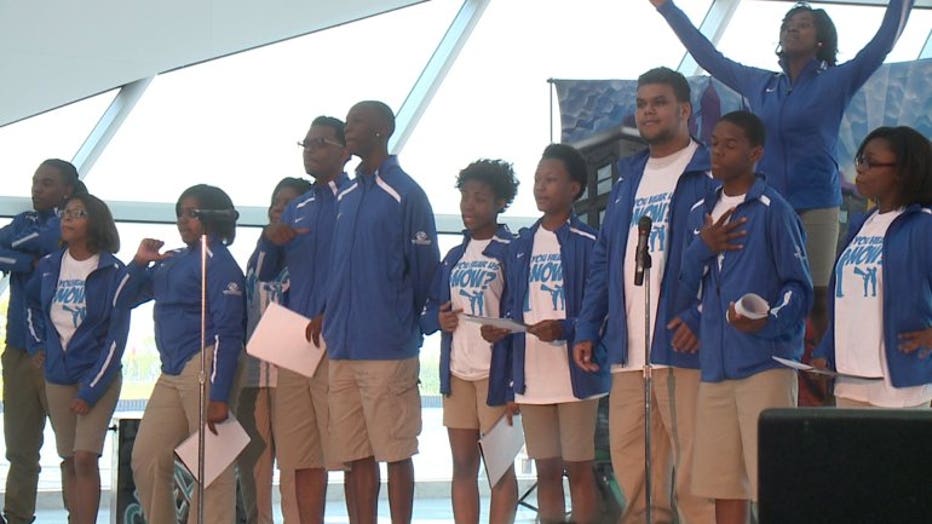 When the youth took their final bow, Caldwell was nothing short of ecstatic.

"We dreamed. We had a huge dream and to see your dream manifest? It`s amazing. I`m so excited I could run around this place right now," Caldwell said.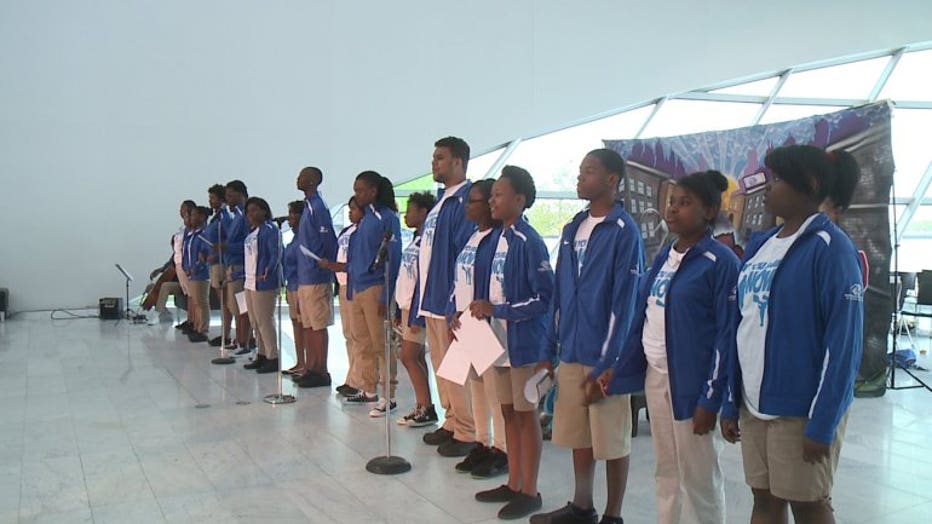 Can You Hear Us performance


The issues that inspired this performance are complex, but the message was simple: These teens can overcome their disadvantages, but it will take an entire community.

Caldwell says a generous donor has since come forward and offered to pay for the students to take a week-long trip to Washington, D.C.