Calling for change: Milwaukee alderman offers suggestions to lower crime in city


MILWAUKEE -- Some 40 bullets were fired, and some of them struck a home on Milwaukee's south side. One of the bullets hit a 10-year-old boy in his ankle as he slept. Another bullet hit a man's pillow, and one more narrowly missed an eight-year-old girl. Now, one Milwaukee alderman is calling again for changes.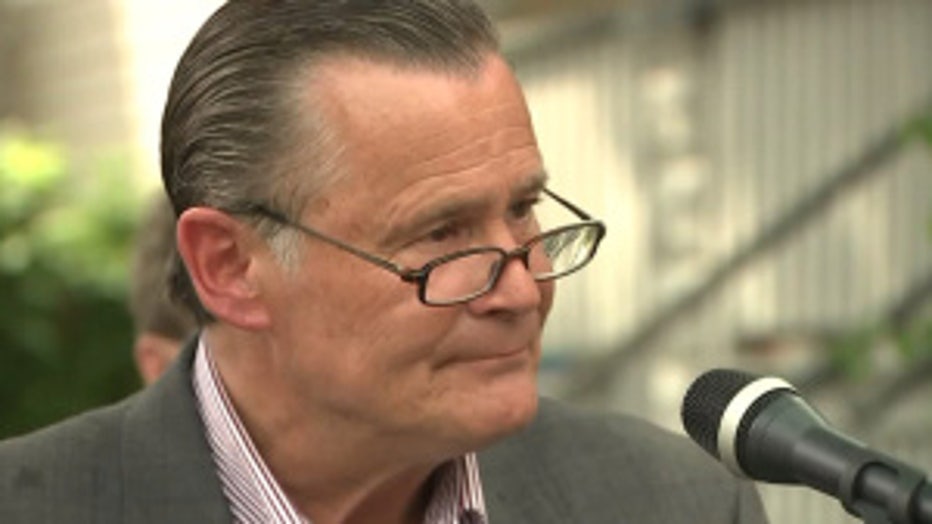 Milwaukee Alderman Bob Donovan


Alderman Bob Donovan spent some time at the corner of 20th and Lapham on Monday, August 10th -- just feet from where bullets pierced a home early Sunday morning. In response to this and other violent crimes throughout the city, Donovan shared some suggestions for Mayor Tom Barrett's administration.

"Number one, hire 200 additional police officers in this upcoming city budget for next year," said Donovan.

Donovan also suggests ending police officer furloughs and restoring both the Milwaukee Police Department's Vice Division and gang squads.

"Number four, restore the detective bureau to the level they need to be -- so that we can free up our uniformed officers to patrol the streets," said Donovan.



The fifth recommendation involves changing the way officers respond to suspects in vehicles.

"Amend the non-pursuit policy to, at the very least, allow for our officers to go after these mobile drug houses," said Donovan.

Donovan says he assumes current, non-pursuit policy was adopted with the best intentions, but that it has rendered the city "less safe." The Milwaukee Police Department has often disputed that claim. Last week, officials with MPD announced the department was purchasing a new GPS technology system to track offenders without having to engage in high-speed pursuits.

FOX6 News reached out to Mayor Barrett's office asking for a response to Alderman Donovan's suggestions. We have not received a response.