Caledonia police seek Cousins Subs armed robbery suspect who left gun at scene
RACINE COUNTY -- Caledonia police are searching for a suspect in connection to an armed robbery that took place at Cousins Subs located on Douglas Avenue in the Village of Caledonia. Officials say the suspect left their weapon at the scene.

According to police, a man entered the Cousins Subs Saturday, April 29th wearing a black ski mask armed with a black semi-automatic pistol and demanded money. Police say the suspect laid his firearm on the floor to gather up money into his pockets. Upon picking up the firearm, it discharged and struck a soda syrup dispenser box. The suspect fled the store without the ski mask covering his face and leaving the weapon behind.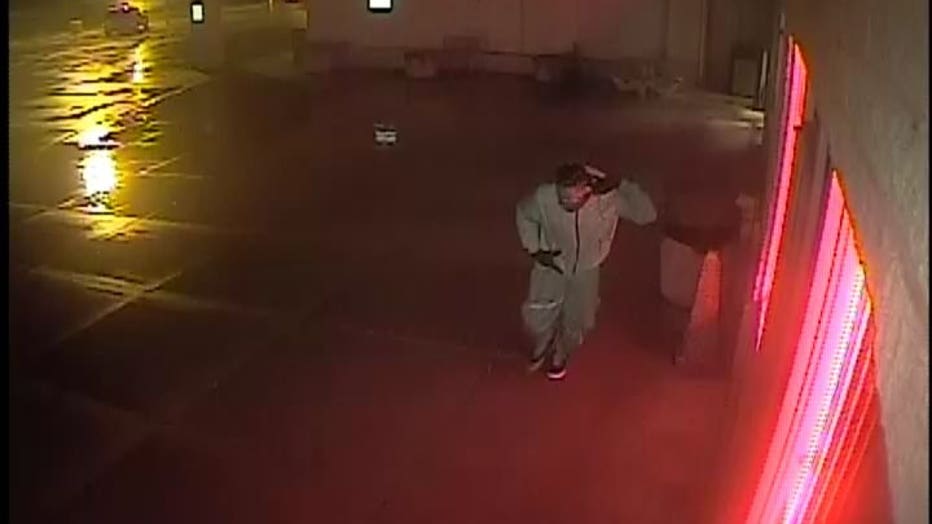 Caledonia Cousins Subs armed robbery suspect


Officials say they recovered the handgun in the store which was determined to be a BB gun.

Police describe the suspect as a black male, in his mid 20s, athletic build. He was last seen wearing a gray hooded sweatshirt, black gloves, and black Nike shoes.

The Caledonia Police Department is asking anyone who can identify the suspect or with information to contact the Caledonia Police Department, Detective Bureau at 262-835-4423.