Bucks unveil Wisconsin artists' 1-of-a-kind pieces at new arena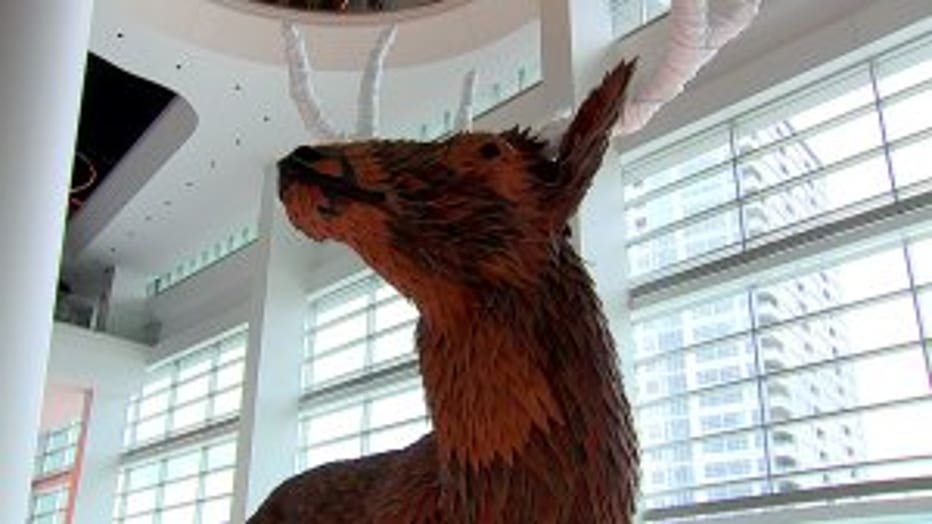 MILWAUKEE -- The Milwaukee Bucks new home, the Fiserv Forum, will also be a one-of-a-kind art gallery. The team unveiled more than 100 original artworks and photographs installed throughout the arena.

"What makes this place so special is the details, are the thoughts, the localism and really the art of the entire building," said Bucks President Peter Feigin.

It will probably take fans an entire season to enjoy every piece of artwork, on display inside the Fiserv Forum.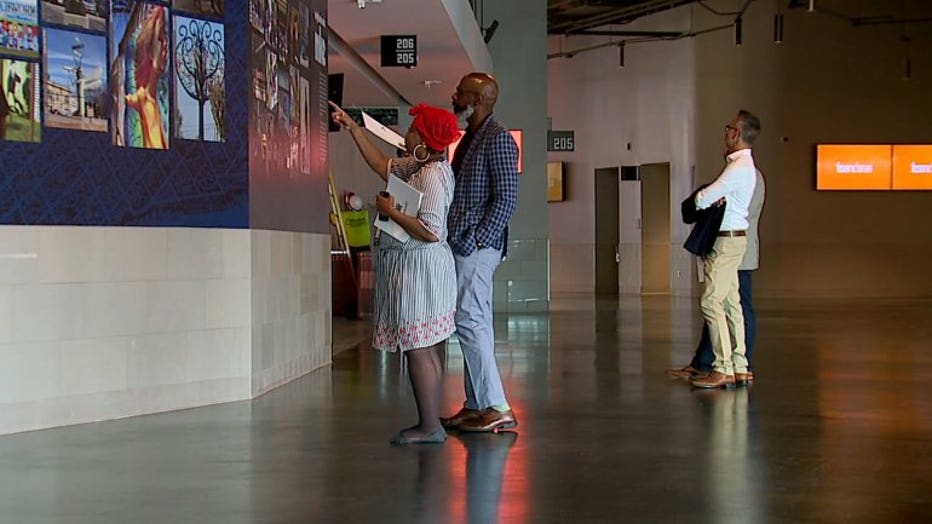 Bucks President Peter Feigin, unveiled the culmination of a statewide search for artists on Friday, Aug. 24.

"Way beyond expectation and I'm not a person who ever says that," said Feigin.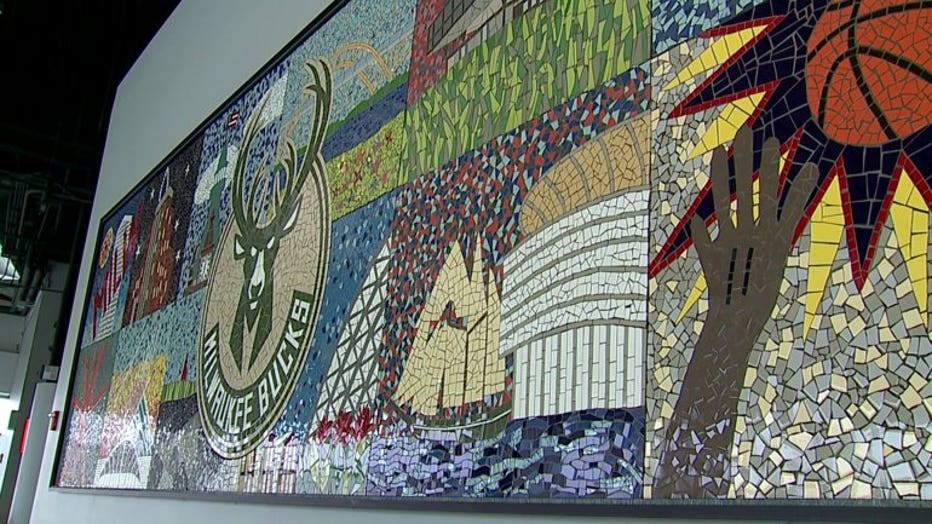 Thirty two artists and 170 students have been contributed to more than 120 original pieces and photographs.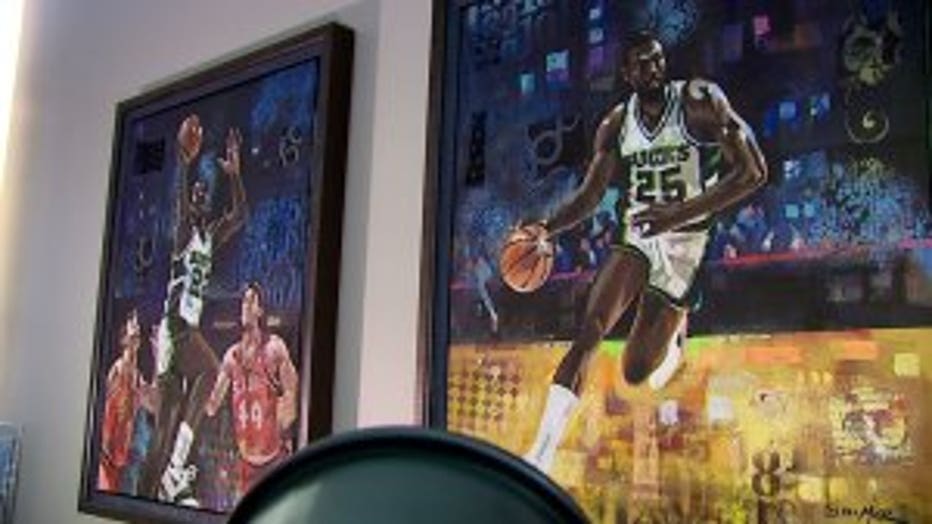 "When you see what is on the walls it's a testament to how engaging and involved and personal it is to this community," said Tracie Speca-Ventura, Sports and the Arts.

Many of the artists attended Friday's dedication.

"It's always great to maintain some kind of connection to my home and to see fellow artists and see what everybody is doing," said Charlie Palmer.

Raised in Milwaukee, Charlie Palmer lives in Georgia, and created two pieces for the Fiserv Forum.

"The process took maybe six months but the work itself probably took three weeks," said Palmer.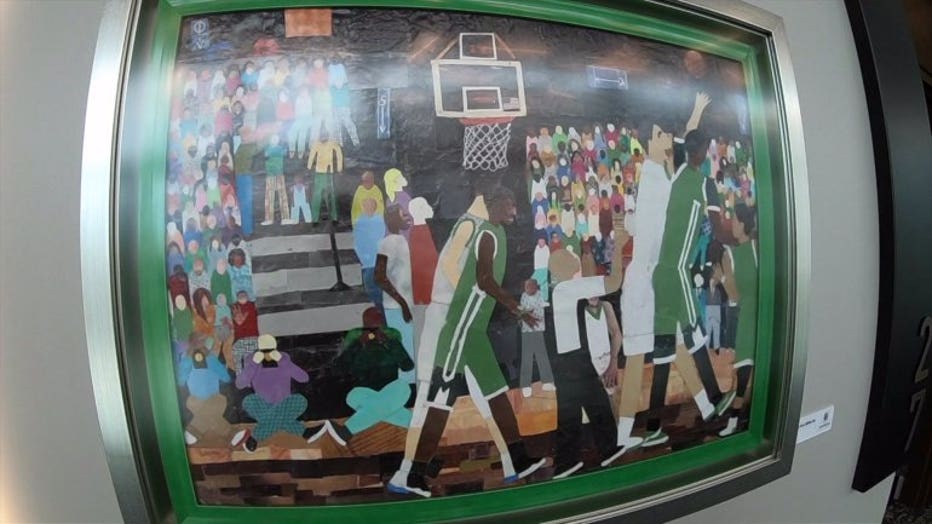 Della Wells collage titled "The Fans Are With Us!" can be found outside of Suite #27.

"I wanted to do a piece that didn't just highlight the Bucks but also highlight the fans because they are very important," said Wells.

Fans will be able to see the art for themselves during the Bucks block party and open house on Sunday, Aug. 26.