Bucks pres. pitches new arena to folks in northeast WI: "It's the same benefit for everybody in the state"
ASHWAUBENON -- Peter Feigin, president of the Milwaukee Bucks was in Ashwaubenon on Thursday, October 22nd -- in an effort to pitch how the planned new arena in downtown Milwaukee will benefit northeast Wisconsin.

Feigin says when the new arena is finished, it will attract fans and visitors from across the state.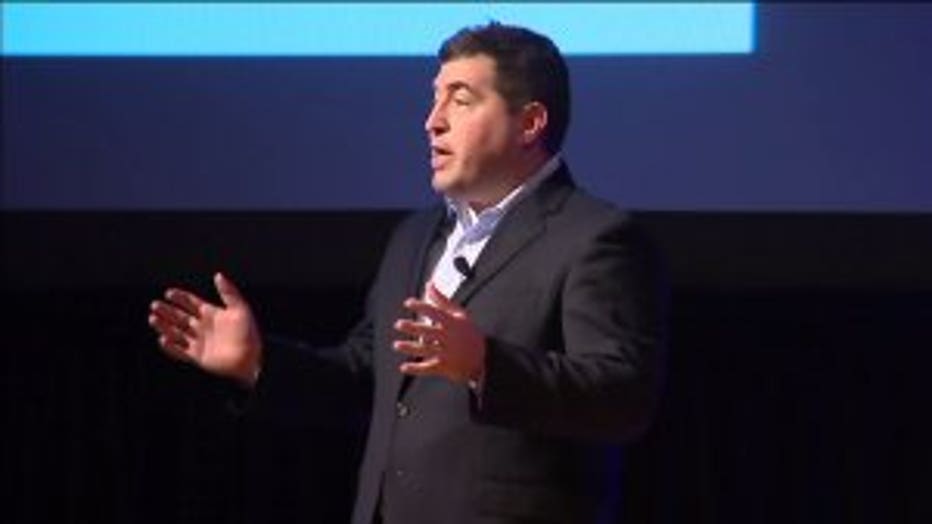 Milwaukee Bucks President Peter Feigin


He also says the project will help grow the entire state's economy.

"Well it's the same benefit for everybody in the entire state. It's how do we create a very enjoyable destination where people can come, be entertained, bring their family, see a winning team, have a great family show?" Feigin said.

"The state will put in over 20 years, no more than $80 million. In return we'll get $299 million of income taxes paid just by the NBA players just by the impact of having that team on. That's a good deal for people who care about schools and colleges and universities and healthcare and all of the other things here in northeast Wisconsin and around the state," Governor Walker said.

While no taxes were increased to pay for the arena, about $80 million in state dollars will be used over the next 20 years.

Under the agreement, current and former Bucks owners will pay $250 million toward the $500 million cost of the arena. While the taxpayers' sticker prices is $250 million, the actual cost is closer to $400 million when you factor in interest: $80 million each from the state and Milwaukee County, $47 million from the city and $200 million from the Wisconsin Center District.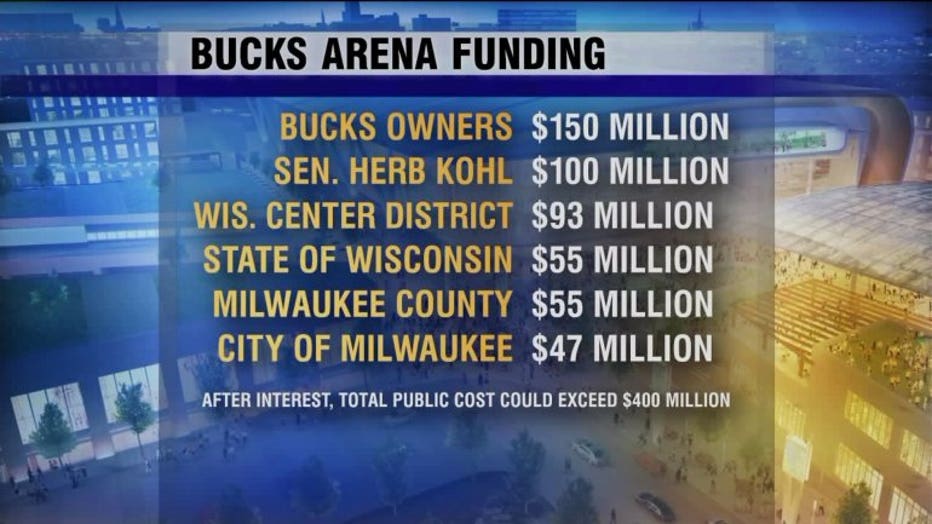 The Brown County Taxpayers' Association opposed the plan for the new arena.

That's because people in Brown County paid for the Lambeau Field expansion with a sales tax increase, and no help from the state.

"Taxpayers should not be used to fund entertainment businesses. They need to take care of those things on their own," Richard Parins with the Brown County Taxpayers Association said.

The Bucks have planned a $500 million arena, and $500 million sports and entertainment district surrounding that arena.

Feigin says the zoning and permitting process is currently underway for the new arena.

The goal is to start digging during the first quarter of 2016.