Bucks, Froedtert & MCW partner on Sports Science Center and Community Health Center


MILWAUKEE -- The Milwaukee Bucks and Froedtert & the Medical College of Wisconsin Health Network announced on Friday, August 26th an expansion of their community partnership. It includes developing two new health-oriented facilities within the new downtown Milwaukee arena district.




According to a press release, a state-of-the-art Froedtert & Medical College of Wisconsin Sports Science Center, which will serve as the new practice and training facility for the Milwaukee Bucks, will combine the Bucks' medical team with Froedtert & MCW's physicians and researchers to set a new standard for player care and sports science research. It will be located at the corner N. 6th Street and West Juneau Avenue.

"We will increase our ability to not only provide evidence based care, but create new discoveries around sports medicine including player safety, sports injury prevention, surgical techniques, and other related injuries," said Dr. John Rhee, CEO of Medical College Physicians.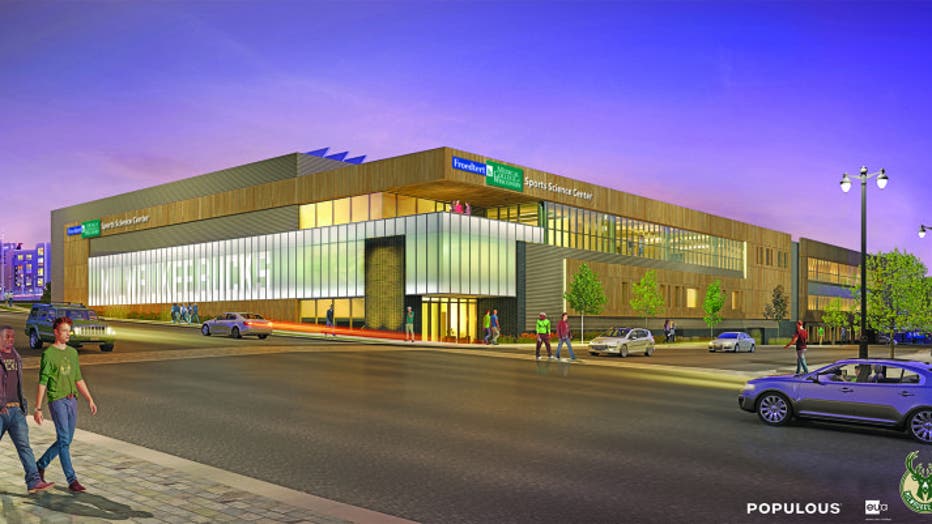 Froedtert & Medical College of Wisconsin rendering


In addition, Froedtert & MCW Health Network will open a new health center near the arena.

"The Froedtert and the Medical College of Wisconsin McKinley Health Center will be our first in the heart of the city -- and will provide much needed access to health care services for people who live in the surrounding neighborhoods," said Cathy Jacobson, Froedtert Health President/CEO.

The new health center will officer primary care, orthopedic and sports medicine, physical therapy and rehabilitation services, as well as imaging and lab services.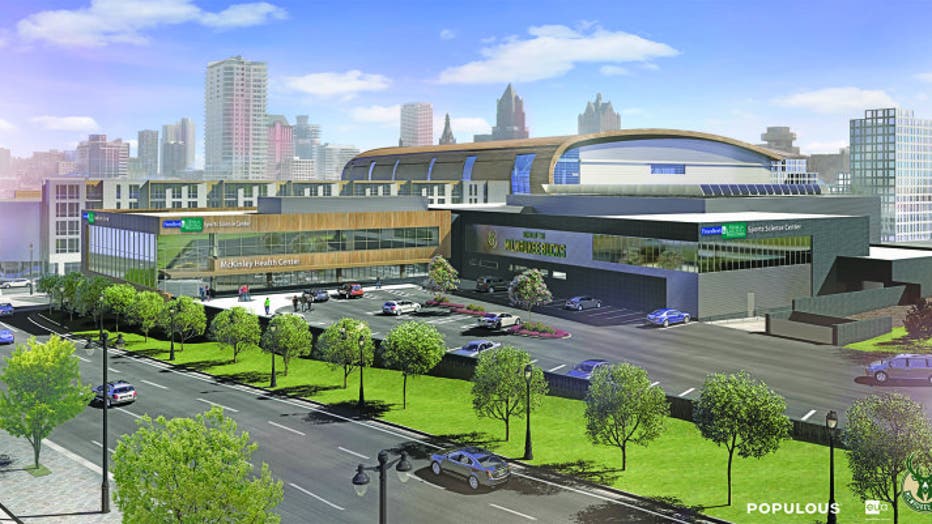 McKinley Health Center rendering


The potential benefits of both projects are not lost on Milwaukee Bucks Head Coach Jason Kidd.

"With the technology and the way medicine changes, you know, everyday, to be able to have the best right next door can only help us. And I'm very happy to have that," Kidd said.

"In Froedtert and the Medical College of Wisconsin we have a fantastic partner who shares our vision for the future of Milwaukee and is in the long haul with us," said Milwaukee Bucks President Peter Feigin.

Both health facilities are expected to open sometime in fall 2017.