Bruno Mars tickets on sale one day after Super Bowl halftime show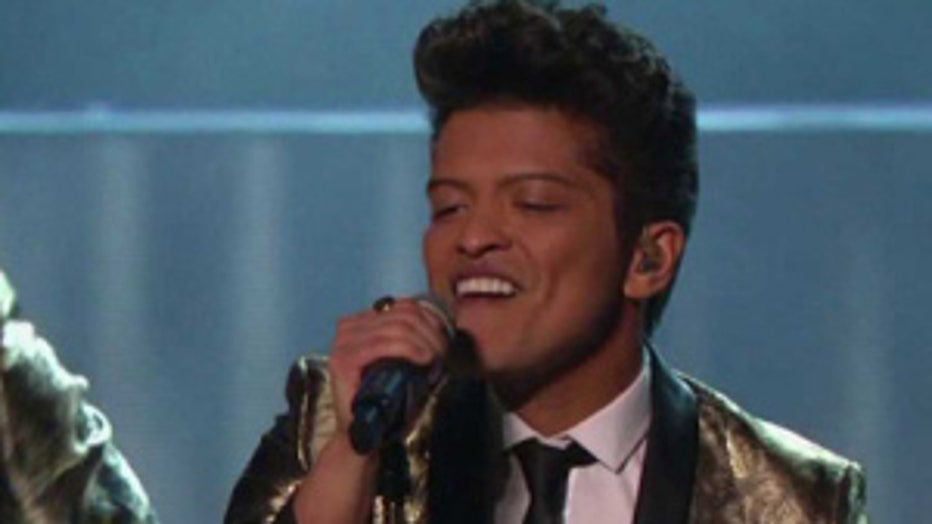 Bruno Mars during performance at Super Bowl XLVIII halftime


MILWAUKEE (WITI) -- Tickets went on sale on Monday, February 3rd for Bruno Mars' Summerfest show! This, one day after Mars performed during halftime of Super Bowl XLVIII! Bruno Mars headlines at the Marcus Amphitheater on Summerfest 2014's "Opening Night" -- Wednesday, June 25th, and right now, it's the hottest ticket in town!

Fans showed up in droves on Monday at the Summerfest Box Office in the hopes of securing tickets for Bruno Mars' Summerfest show in June.

"Bruno Mars! It's all about Bruno Mars! He's an incredible artist. I want to see him," Will Bachar said.

Going online would be a warmer way of getting the tickets, but Adam Michalesk says it wouldn't be the same.

"It's fun. It's more enjoyable. Rather than just going online and trying to find tickets. Come down here. It's nice and sunny out. Why not?" Michalski said.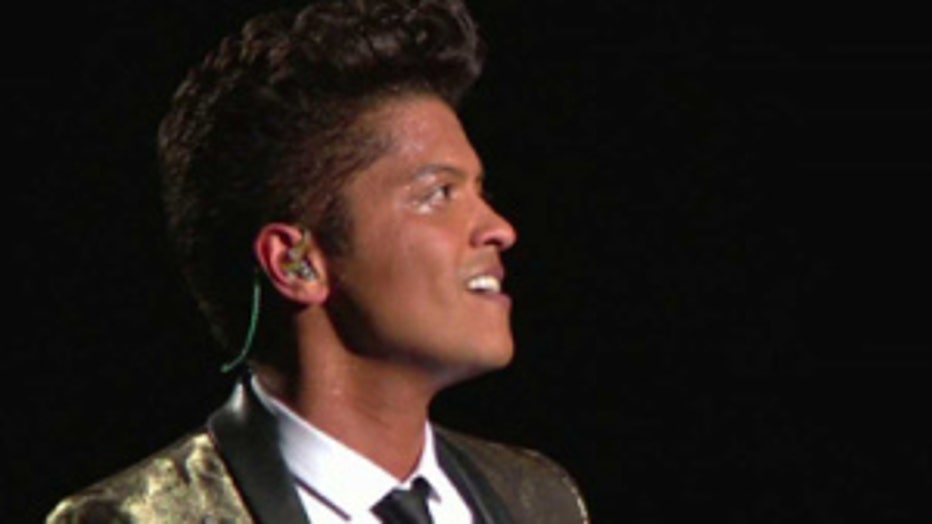 Bruno Mars during performance at Super Bowl XLVIII halftime


Many who came for tickets Monday saw Mars' Super Bowl performance.

"I was just standing there watching him in awe. My goodness, who wouldn't like him?" Cindilee Michalski said.

Summerfest officials say having the tickets go on sale on Monday was perfect timing.

"Twitter was all lit up, not only about Bruno Mars, but also about his Summerfest show and we're really excited. I think folks over here are pretty excited too!" Summerfest Chief Marketing Officer John Boler said.

There was a method to getting the tickets on Monday.

"They have a lottery ticket system where you get a number and that will put your placement in line. They'll pick a number before tickets go on sale and then line you up," Bachar said.

However, a problem surfaced. It was supposed to be one number per person, but some were getting in line more than once.

"These are probably scalpers that are trying to work the system," Bachar said.

Officials figured out the problem and decided to redo the numbers. Folks were forced to show their numbers in order to get a new number.

"I was happy because now I was closer in line than I would have been because they had to redo the lines -- so it worked out for me!" Kim Sauer said.

Bruno Mars tickets can be purchased at the Summerfest Box Office -- or online, via Ticketmaster.com. CLICK HERE for details and to purchase tickets.