Brown Deer woman's "functional pottery" will be sold during the U.S. Open at Erin Hills


BROWN DEER -- The U.S. Open at Erin Hills begins June 12th, and will attract golfers from around the world -- but we didn't have to look far to find an artist whose own talent will be on display.

Twenty-some miles from Jean Wells' backyard studio in Brown Deer, as she painted her own version of the golf course on Tuesday, May 16th, the big golf tournament continued to take shape at Erin Hills Golf Course.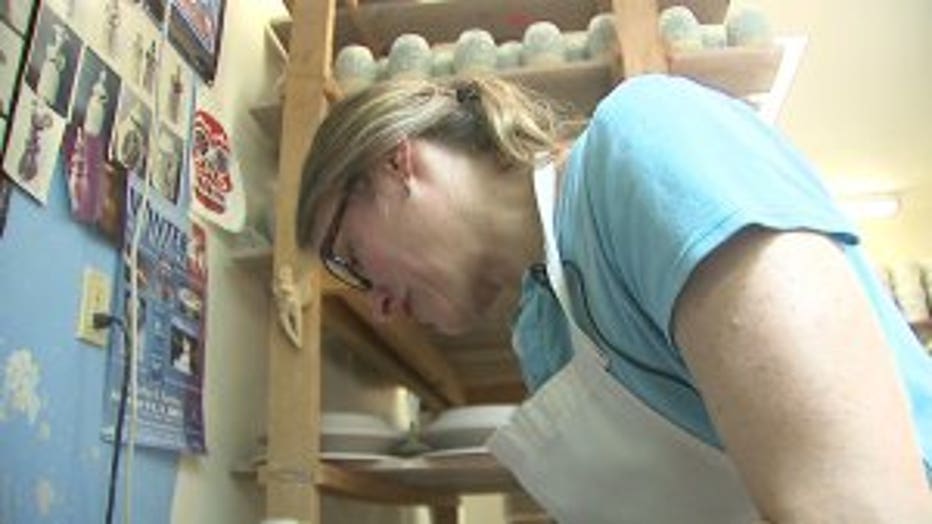 "I did have to stop and focus on getting this done," Wells said.

Working in a 10-foot by 20-foot space that would make a golf club feel cramped, Wells put the finishing touches on an endeavor that has consumed the last six months of her life.

"Carving the same imagery over and over has been a challenge. I'm nearing the end of the order and I will be delivering it to the U.S. Open shortly," Wells said.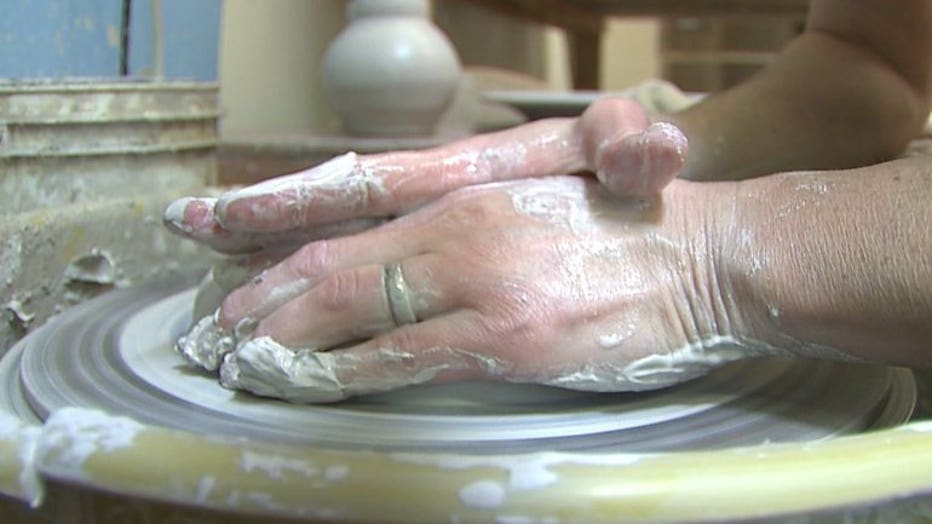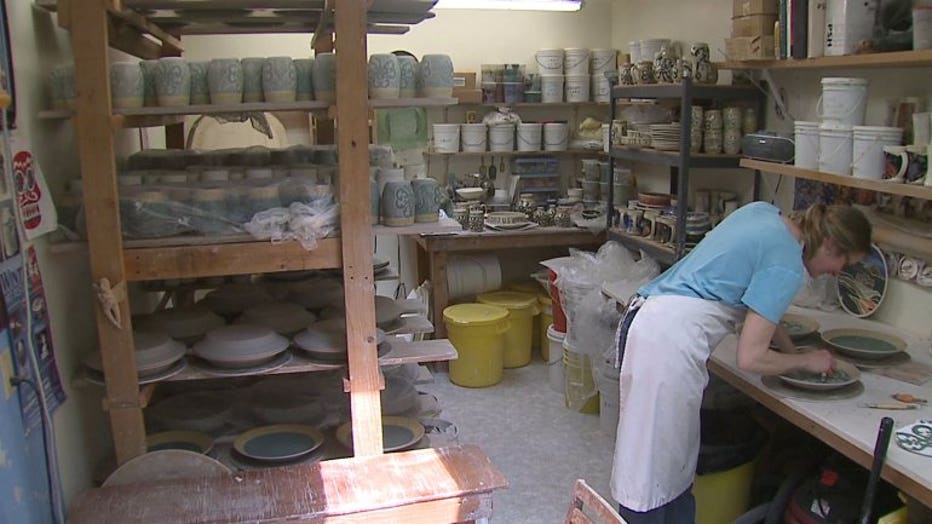 Wells was commissioned to create 600 commemorative pieces to be sold during the U.S. Open. They include vases, wine cups, mugs, plates and a serving dish -- not far removed from the custom mugs she's made for Colectivo Coffee.

"I make functional pottery. I like to make things people can use in their home every single day," Wells said.

And Wells will be at the tournament in June, showing off her work.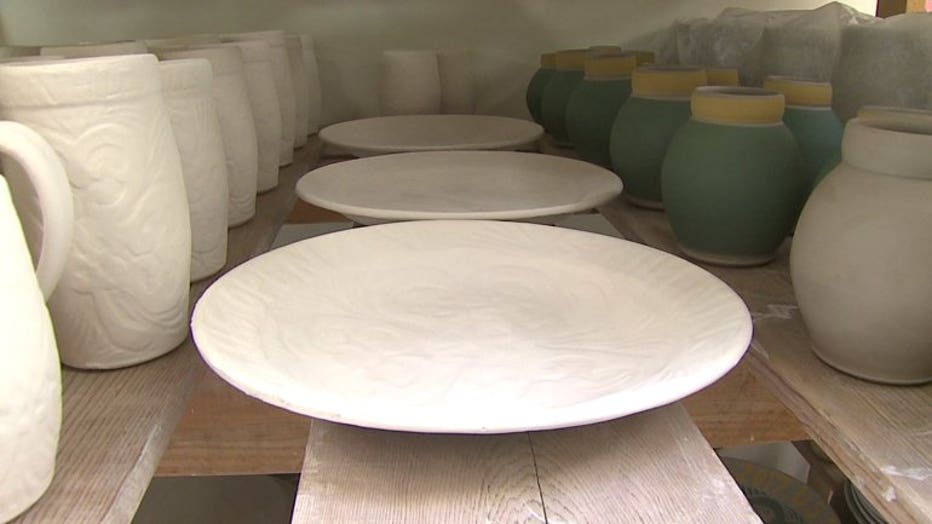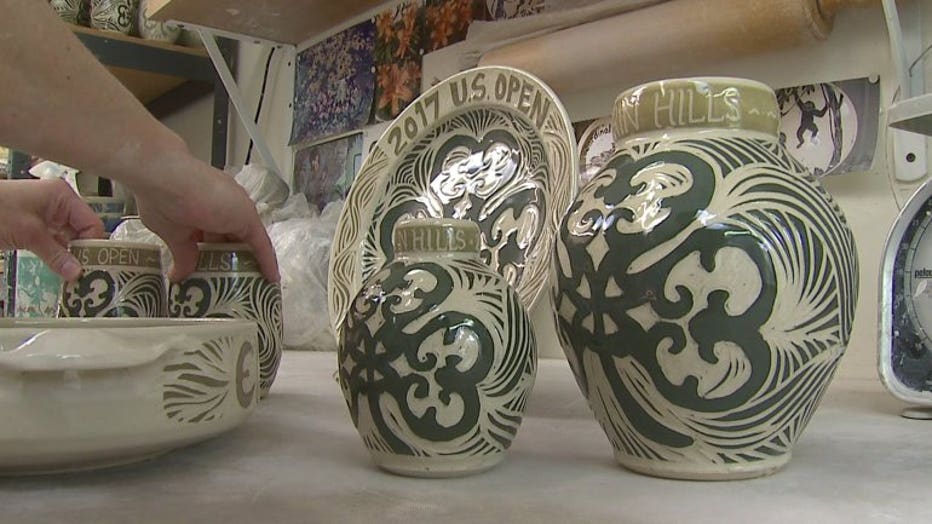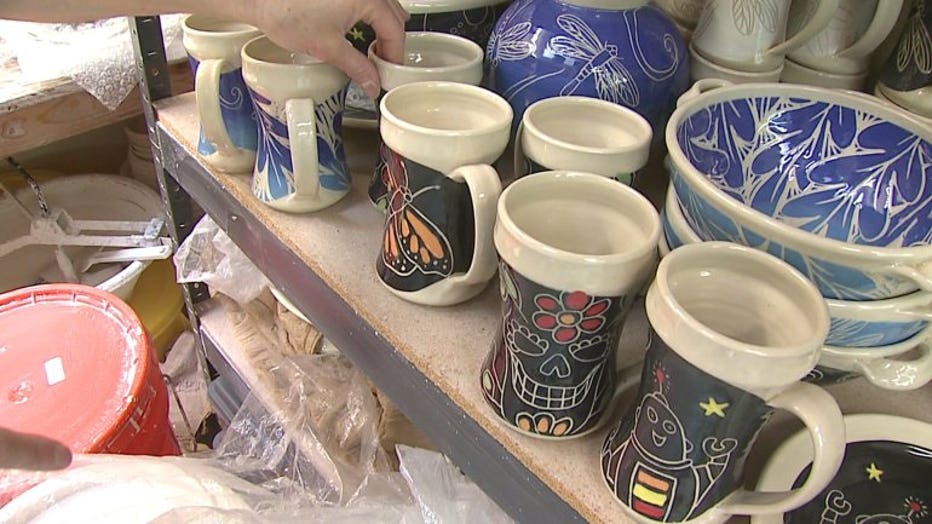 "Even though the USGA is selling my work, I will be there to talk to people and answer any questions they may have," Wells said.

Perhaps even more intriguing are the prototypes that won't make it to the merchandise tent.

"Rejected! But it allows me to shift away from what I normally do, and it's always nice to have that change up," Wells said.

CLICK HERE to learn more about Wells' art.

Meanwhile, FOX6 News will have all your U.S. Open coverage! The practice rounds begin on June 12th, and the championship begins on June 15th. We'll be at Erin Hills all week long.