Brown Deer police need help locating suspect accused of pointing gun at women, threatening to "kill them all"
BROWN DEER -- Brown Deer police are asking for the public's help identifying and apprehending a suspect accused of pointing a weapon at three females and threatening to "kill them all."

The report regarding this incident came into police shortly before 6:00 p.m.

Police say the suspect was traveling to Old Country Buffet for dinner with the victims in a vehicle when an argument ensued and the suspect became upset. That led him to pull out a gun and point it at the female victims -- saying he was "going to kill them all," police say.

As officers arrived on scene, the suspect was observed, and fled southbound across Brown Deer Road into the wooded yards of a subdivision.

With the help of officers from River Hills, Bayside, Fox Point, Mequon, the Milwaukee Police Department and the Ozaukee County Sheriff's Office, an extensive search ensued.

The suspect wasn't located.

That suspect is described as a 21-year-old African-American man, standing 5'6" tall and weighing 130 pounds (thin build).

He was wearing a light blue polo shirt, blue jeans and has Afro-style hair.

Anyone with information is asked to contact police.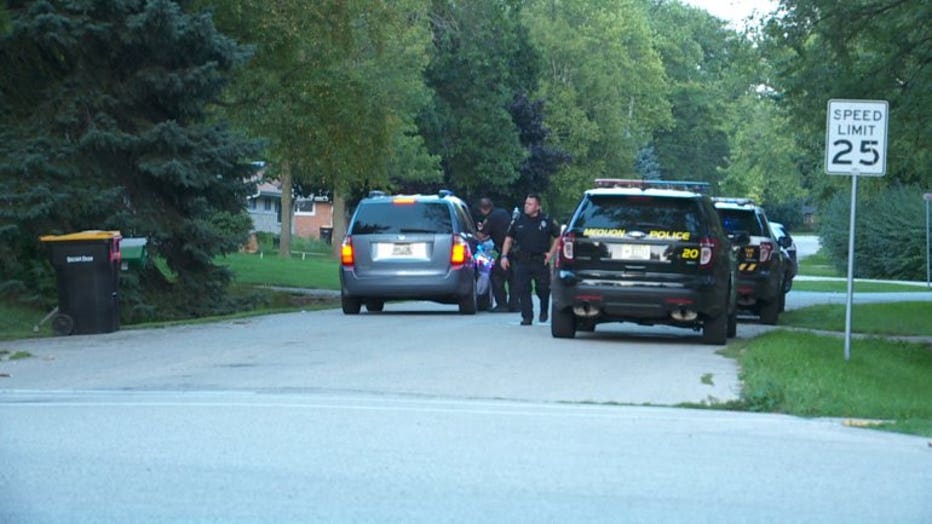 Brown Deer police operation near 60th and Brown Deer


Monitor FOX6 News and FOX6Now.com for updates on this developing story.