Brown Deer police chief speaks out about "strong" relationship with MPD after terminated pursuit


BROWN DEER -- Brown Deer's chief of police is speaking out following a pursuit Tuesday evening, September 1st which began in Brown Deer and was terminated in Milwaukee. This, following some attention on social media to the perceived lack of Milwaukee Police Department involvement in the pursuit. That has Brown Deer Police Chief Michael Kass reiterating that his department and MPD have "a strong working relationship."

The pursuit began around 7:30 p.m. in Brown Deer.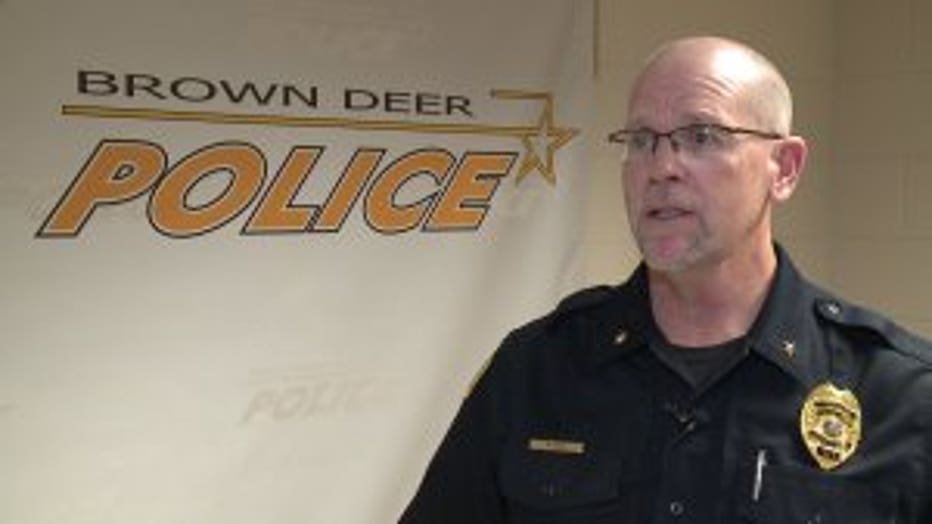 Brown Deer Police Chief Michael Kass


On Wednesday afternoon, Chief Kass said he want's to make his department's position clear:

"We have a very good relationship with the Milwaukee Police Department," Chief Kass said.

Chief Kass made that statement in response to the pursuit of a stolen vehicle that occurred on Tuesday evening.

Dispatch audio: "I have sparks coming from the driver's side front wheel."

Seconds later, as the pursuit continued on 76th Street south of Dean Road, a Brown Deer police officer asked dispatchers about involving the Milwaukee Police Department.

Dispatcher: "Does it look like you're getting any assistance from MPD?"

Brown Deer officer: "As far as I have seen, we have passed one MPD SUV who was traveling in the opposite direction. Other than that, I have not seen any."

Brown Deer officer: "What`s MPD`s response on our pursuit here?"

Dispatcher: "They`ve been on the line almost the whole time updating them."

Dispatcher: Terminate that pursuit. Have squads return to the village.


Pursuit by Brown Deer police officer


The pursuit was terminated near 42nd and Fairmount in Milwaukee.

Responding to social media chatter in which folks assumed Milwaukee police refused to join the pursuit, Chief Kass said:

"I think that the perception is, when you listen to that one snippet of a radio broadcast, that Milwaukee PD wasn't there to help us.  At this time, we do not believe that anyone from Brown Deer PD made a formal request to Milwaukee asking for their assistance. It was more or less letting them know that we were pursuing a vehicle within their jurisdiction."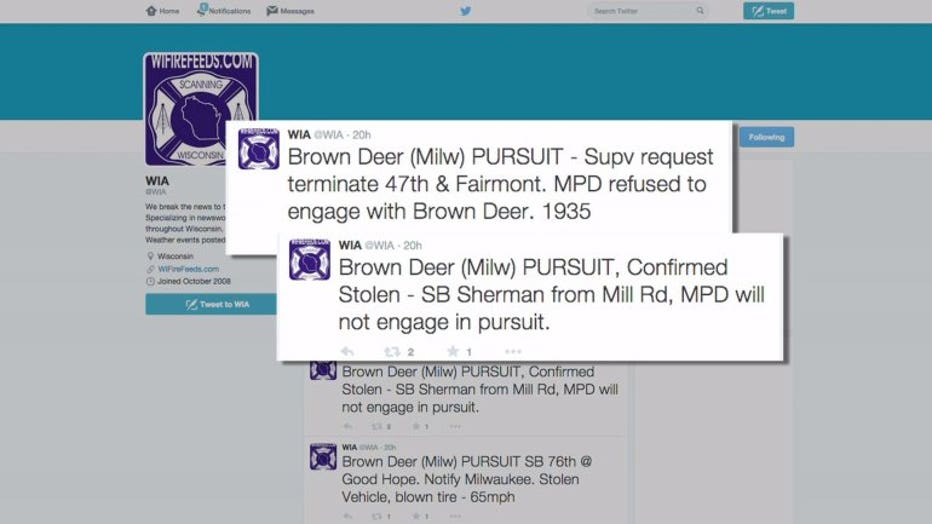 Social media chatter on pursuit that began in Brown Deer


Chief Kass says the pursuit lasted roughly 10 minutes.

He says it's not uncommon for Brown Deer police to pursue vehicles into Milwaukee.

A Milwaukee Police Department captain directed FOX6 News to the department's posted vehicle pursuit policy.

Due to safety concerns, the Milwaukee Police Department will initiate pursuits when the suspect vehicle has been involved in the commission of a violent crime.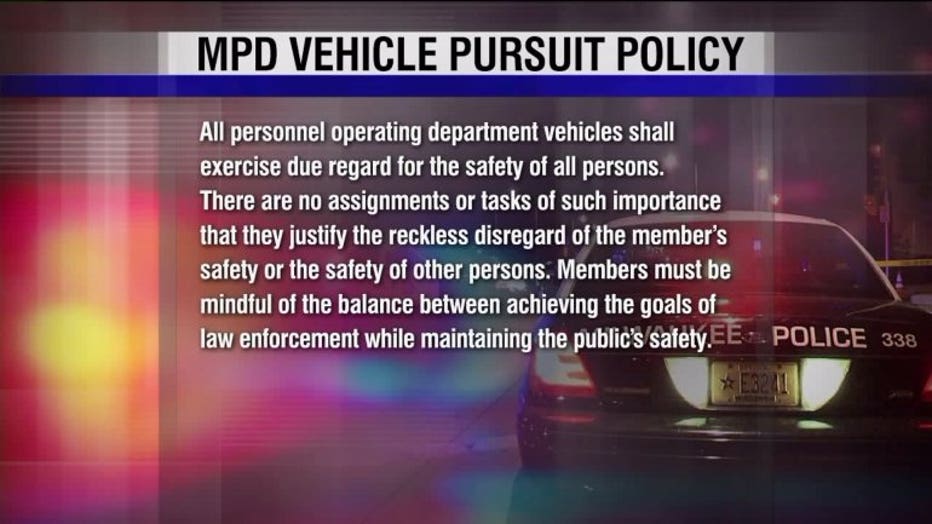 Milwaukee Police Department pursuit policy


CLICK HERE to take a look at the full MPD pursuit policy.