Brother of Racine homicide victim arrested, accused of pulling handgun in retaliation
RACINE -- A relative of a Racine homicide victim is accused of pulling a handgun in retaliation.

29-year-old David Canady was arrested Sunday, May 14th in Racine. He's now charged with felony bail jumping, pointing a firearm at another and misdemeanor bail jumping.

Prosecutors say the victim in this case indicated two vehicles, occupied by several black males pulled up, and Canady exited, pulling out a gun near 17th and Center. A criminal complaint indicates Canady accused the victim of shooting Canady's brother. The victim told investigators he did not know Canady, nor his brother.

Eventually, the two vehicles fled the scene.

The victim was able to identify Canady via a lineup, and said Canady is someone he often sees in the area.

The complaint indicates police located one of the two vehicles involved in this incident, and Canady was seen loading items into the trunk. He later got into the vehicle with two of his cousins -- and a traffic stop was soon initiated. When the vehicle was searched during the traffic stop, prosecutors say a handgun was located in the center console -- and Canady stated: "It's mine. It's mine."

The complaint notes Canady was out on bond at the time of this alleged incident, in a case in which he's charged with possession with intent to deliver cocaine, and misdemeanor carrying a concealed weapon. A condition of his bond was to commit no further crimes, and refrain from possessing or controlling any weapons.

Canady made his initial appearance in court on May 16th in this latest case. Cash bond was set at $20,000. A preliminary hearing was set for May 24th.

Canady's brother, Harry Canady was murdered Sunday, May 7th near Memorial and Winslow in Racine.

25-year-old Dominique Knight is wanted for the homicide of Canady Jr. Police say he should be considered armed and dangerous. If you see him, contact police immediately – DO NOT APPROACH THIS INDIVIDUAL.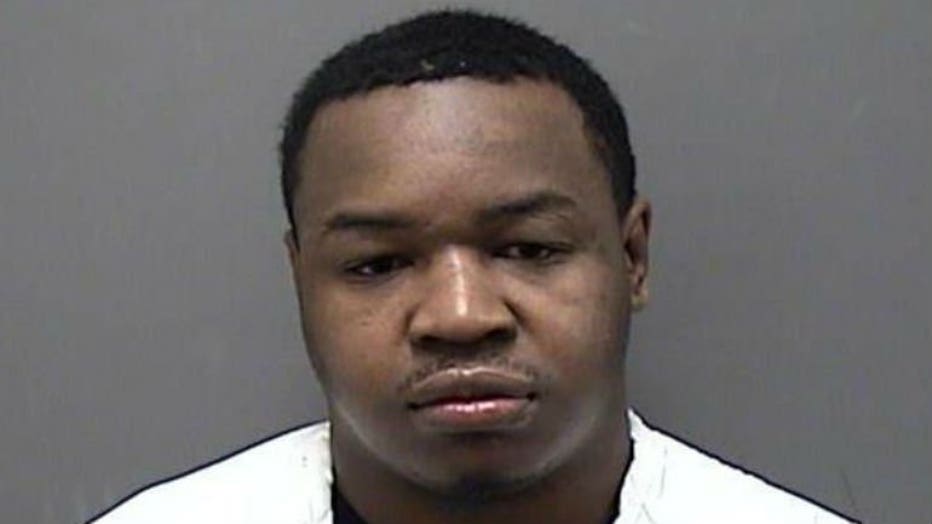 Racine Police investigators are interested in any additional information that anyone may have about this crime. Any witnesses, or citizens with information, are urged to call the Racine Police Department Investigations Unit at (262) 635-7756.

Those who wish to remain anonymous may contact Crime Stoppers at (262) 636-9330, or text 274637 (CRIMES). Text messages should begin with RACS.

This is an active and ongoing homicide investigation; no additional information is being released at this time. All media inquiries regarding this incident should be directed to my attention at (262) 635-7722.