Brother of late Airman Quinn Johnson-Harris killed in motorcycle crash in Indianapolis


INDIANAPOLIS -- FOX6 News has learned the brother of the late Quinn Johnson-Harris, a Milwaukee airman killed in Afghanistan in October 2015 after the Air Force cargo plane he was in crashed has been killed in a motorcycle crash in Indianapolis.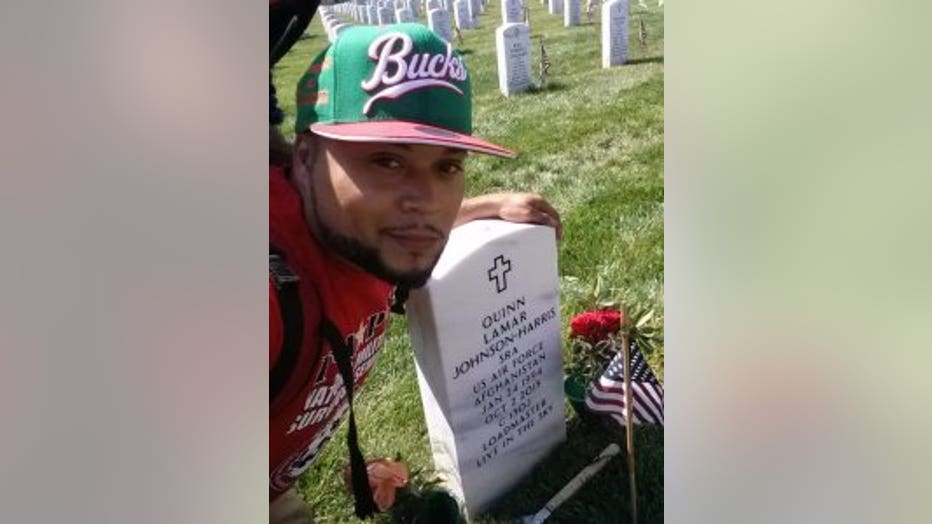 Johnson-Harris' sister on Monday, September 26th confirmed for FOX6 News her brother, Jeremy Johnson, was killed over the weekend in a motorcycle crash in Indianapolis. He was a Marine veteran.

Johnson's sister said the family is devastated that they've lost another family member nearly a year after they lost Quinn Johnson-Harris.

"To lose another brother -- no one ever thinks about it," Fa-tia Johnson, the sister of Quinn Harris-Johnson and Jeremy Johnson said.

Fa-tia Johnson spoke with FOX6 News via FaceTime from Indiana Monday. She flew there to identify her brother's body.

"It's definitely hard because, Quinn, you know, passed away and it's almost been that one year point in five days, so we were all planning for that one-year memorial," Fa-tia Johnson said.

According to the Indianapolis Metropolitan Police Department, the crash happened Sunday, September 25th, just after 5:00 p.m.

Johnson was found critically injured after the crash. He was rushed to the hospital in extremely critical condition, and later died.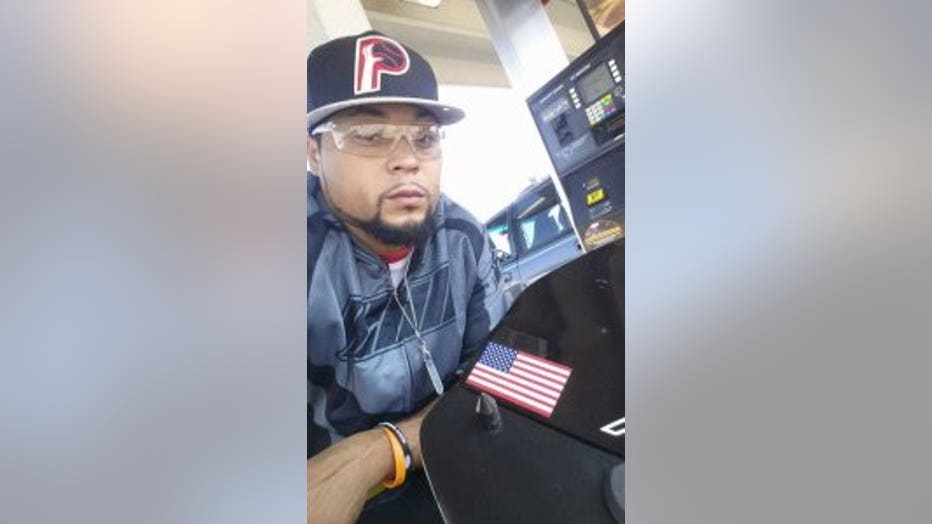 The occupants of the other vehicle involved in this crash weren't hurt.

An investigation has revealed Johnson was headed south on Meridian Street on his motorcycle when a vehicle exiting a parking lot was turning left to go north on Meridian Street. Johnson was unable to stop to avoid a collision, and he was thrown from his motorcycle.

Police said they do not believe alcohol was a factor in this crash, however, the driver of the other vehicle was taken to the hospital for a blood draw. Police said this is standard procedure when there's a crash involving a fatality.

Police said Johnson was not wearing a helmet at the time of the crash.

Family members tell FOX6 News Jeremy Johnson was riding his brother, Quinn's motorcycle.

"He was a determined individual, a Godly individual," Fa-tia Johnson said.

Fa-tia Johnson said Jeremy Johnson served in the Marine Corps for four years and leaves behind two children. He was 36 years old, and a graduate of Nicolet High School in Glendale.

"Everybody always had a smile on their face when Jeremy came into the room. For another brother -- or for my parents to have another son or child that has passed away -- it's unthinkable," Fa-tia Johnson said.

A GoFundMe.com account has been set up to help the family with Jeremy Johnson's funeral costs. CLICK HERE if you'd like to make a donation.

Quinn Johnson-Harris was buried at Arlington National Cemetery in November of 2015. He was 21 years old. The anniversary of his death is Saturday, October 1st.