Brookfield man accused of driving drunk, did not realize his truck struck median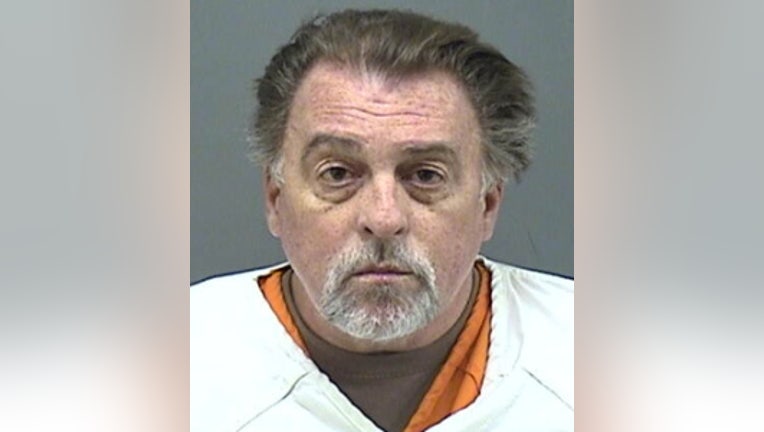 RACINE COUNTY -- 56-year-old Michael Miller of Brookfield faces his sixth drunk driving charge -- after an incident that happened in Racine County late on Monday, June 29th.

According to the criminal complaint, a deputy with the Racine County Sheriff's Office was dispatched to a report of a reckless driver on I-94 in the Town of Yorkville just before midnight. The deputy approached the pickup truck on County Highway KR -- after the driver, identified as Michael Miller, exited the interstate. The complaint indicates Miller almost immediately got back onto the interstate -- and that is when the deputy activated his emergency lights and siren to conduct a traffic stop. However, "the truck continued to travel northbound on I-94 without stopping or yielding." The complaint says the truck eventually pulled over about one-and-a-half miles after getting on the interstate.

The complaint indicates the deputy "observed that Miller's movements appeared to be delayed and unsteady as he attempted to put his window down." The deputy also "observed fresh scrapings on Miller's front driver's side hub cap corresponding to the statements made that Miller had struck the median wall." When the deputy asked if Miller had been in any accidents that day, he said, "No."

The complaint says the deputy "observed that Miller's speech was slow and slurred as he spoke, and also observed a strong odor of alcohol on Miller's breath and that he had bloodshot and glassy eyes." When asked whether he had  anything to drink that night, Miller apparently told the deputy, "No."

When the deputy conducted a field sobriety test on Miller, he saw a small plastic bottle of wine fall onto the roadway. When given a portable breath test, Miller registered a .19 BAC -- or more than two times the legal limit for driving.

Miller has four previous drunk driving convictions -- and he faces another outstanding drunk driving charge from November 2015.