Brian Kramp checks out all the food, fun and entertainment at the 2015 State Fair
MILWAUKEE -- The Wisconsin State Fair has officially kicked off for the 2015 season and Studio A's Brian Kramp checked out all the action at the U.S. Cellular Loyalty Lounge.

The 2015 Wisconsin State Fair runs from Thursday, August 6th through Sunday, August 16th and there's plenty of entertainment, activities, and food to try while spending the day at the fair.




The smells of all the food at the State Fair had Brian Kramp searching for the best food with the help of fairgoers.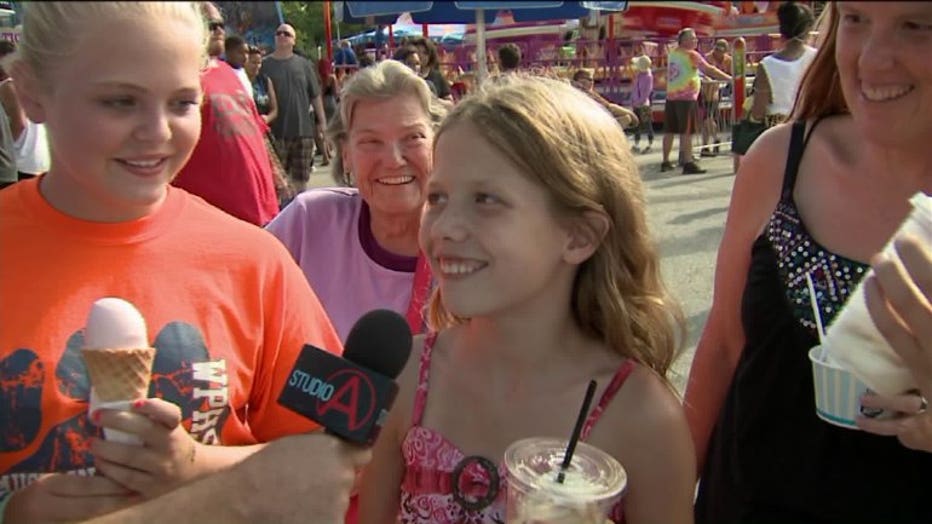 If you're looking to purchase anything from the State Fair, the BBB has some tips before you purchase:


Check out the company's BBB Business Review at bbb.org. If you have a smartphone, you can access these reviews through the BBB's mobile website, m.bbb.org or via an iPhone app, available free at the iTunes store.

Prior to making a purchase, know the company's refund and exchange policy. Get the policy in writing, if possible.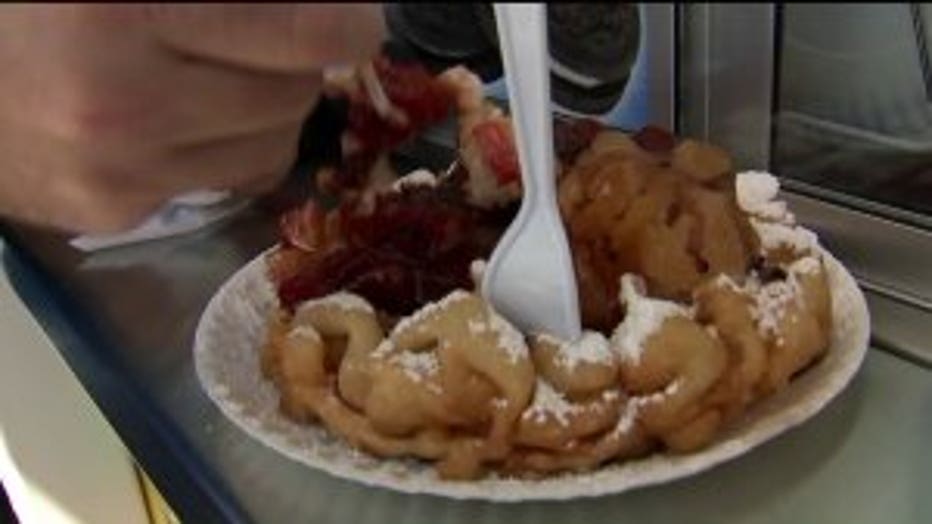 Obtain the company's physical location and telephone number, in case you need to return or exchange an item after the event.

As with any purchase, it makes sense to comparison shop. Keep in mind, however, that the least expensive item may not always be the best value. If you are making a large purchase, don't be afraid to leave the fairgrounds to do some research.

Don't be pressured to buy. After the demonstration or sales pitch, walk away from the sales person to give yourself some time to think about the purchase.




Don't forget about the old-fashioned fair foods! Brian Kramp tasted some of them LIVE on Studio A:




Finally, Spin City is filled with happiness -- with plenty of rides for fairgoers to enjoy.




If you're looking to park at the fair, it is $10 for cars, trucks and motorcycles. You can enter at gate 1, 7, or gate 9.

There is a limited number of preferred parking spots which are also available for $20.

Bicycle parking is free at the fair and is available in lots near the U.S. Cellular main gate and gate 2.

Don't want to deal with parking at all? You can pick up a shuttle at the Mayfair Collection -- shuttles run every 9-12 minutes.

Or you could park at one of several park-and-ride lots where Freeway Flyers make stops. They pick up on Brown Deer Road west of I-43, College Avenue at I-94, Whitnall/Hales Corners at I-43 east of 108th and Loomis at Loomis road, south of Coldspring Road.

The shuttles and Flyers operate from 7:30 a.m. to a half hour after the fair closes.

Shuttle fares are $3 round-trip for adults and $1.50 for kids ages 6-11.

The Freeway Flyers are $6.50 round-trip for adults and $3 for kids.

For more information on Wisconsin State Fair parking, CLICK HERE.