Boy, 12, escapes Milwaukee house fire by jumping from roof
MILWAUKEE - Firefighters on Friday morning, Sept. 18 responded to the scene of a house fire near 31st and Villard in Milwaukee.  A 12-year-old boy had to jump from the roof to escape the flames. 
Ring doorbell footage shows the moments neighbors woke up to find the house across the street up in flames. 
"It's one thing to see it on TV, but it's real scary to see it live," said Darren Jones, neighbor.
Darren Jones first noticed the smoke -- and then noticed something else about the roof.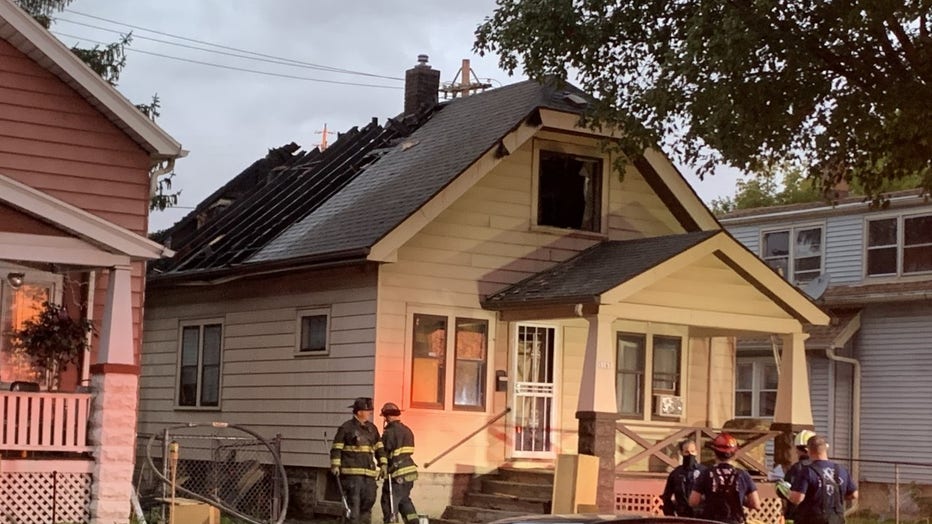 "I look out the window and the back of the house was in flames and the little boy was on the roof, he was screaming. So I rushed to dial 911 and by that time, he had jumped down off the roof. He was crying and screaming and he was running down the street -- and the whole house went up in flames in the back," said Jones. 
The boy was not injured during the leap. His mother, sleeping downstairs, was unable to get to him. 
"I was trying to get to him because he was the only one upstairs, and I couldn't get to him and it was scary and then I come out here, and he was on top of the roof," said  Katie Carmody, mother of boy who jumped.
The entire family was able to make it out safely. Carmody is thankful her son was quick to find a solution. 
"I'm proud of him because he used his head. He said he tried to come downstairs first, but he couldn't see. Then he went out of the window. I'm really proud of him because that was smart," said Carmody.
The family says they thought they had working smoke detectors -- but didn't hear any going off this morning. 
A firefighter was taken to the hospital for a burnt hand.