Bow Tie's poacher, a Brookfield business owner, cited; this isn't his first brush with the law


MILWAUKEE COUNTY -- A man accused of poaching a well-known deer in a Milwaukee County park has been formally cited. The deer was known in the area as "Bow Tie." He was killed with a crossbow in the Menomonee River Parkway on December 13th.

The Wisconsin Department of Natural Resources is now identifying the poacher -- and he was given three citations and fines totaling more than $1,500.

Bow Tie was beloved by many who frequently walk the Oak Leaf Trail near Highway 100 and Hampton.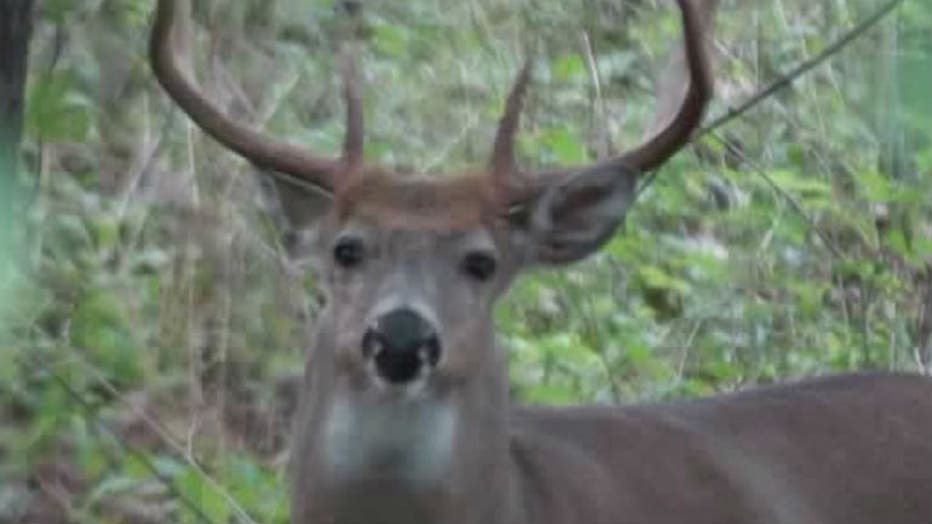 He was photographed for years for wildlife calendars and an outdoor magazine cover.

Jim Bagley was taking his own photos of Bow Tie on December 13th when he saw the deer get killed with a crossbow. He called 911.

"I saw a blood trail right on the ground. I knew this man was a poacher on county land. I know there's no hunting here," Bagley said.

DNR officials say 29-year-old Jason Elliott shot Bow Tie with his crossbow, as the deer walked through the park in Wauwatosa.

Elliott was cited for failing to attach a deer carcass tag once he killed Bow Tie, hunting with an improper license and hunting without properly colored clothing -- such as blaze orange.

DNR officials are also recommending Elliott's hunting license be revoked for a year. The crossbow and deer have been seized.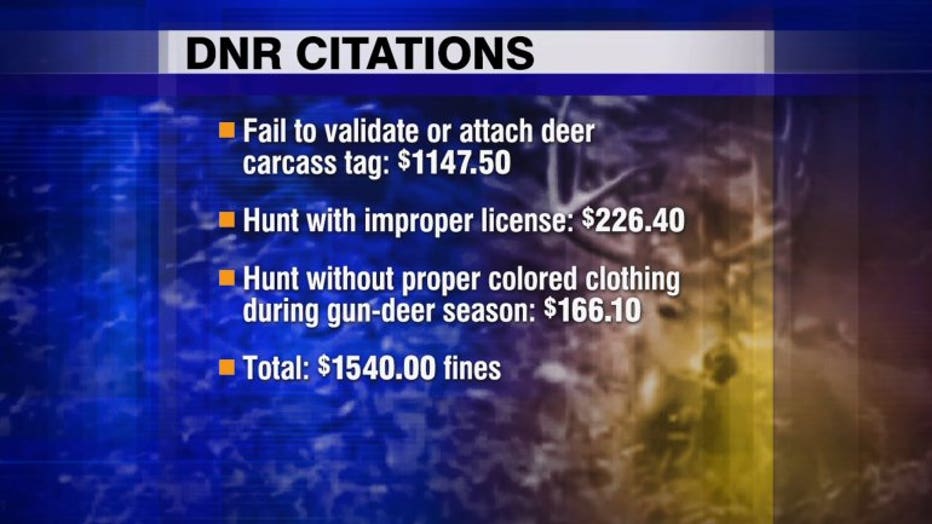 Citations for Jason Elliott


FOX6 News has learned this isn't the first time Elliott has been accused of being somewhere he shouldn't be, and doing something illegal.

In 2011, Elliott pleaded guilty to criminal trespass to a dwelling and entry into/onto a building/construction site/room charges -- accused of breaking into a martial arts academy in Brookfield that he had been fired from.

The criminal complaint says he was looking for a non-compete cause in paperwork that would prevent him from doing what he wanted to do -- open his own martial arts studio.

He now has his own martial arts studio, and Elliott's website says he helps build "life-long skills that help build character, motivation and discipline."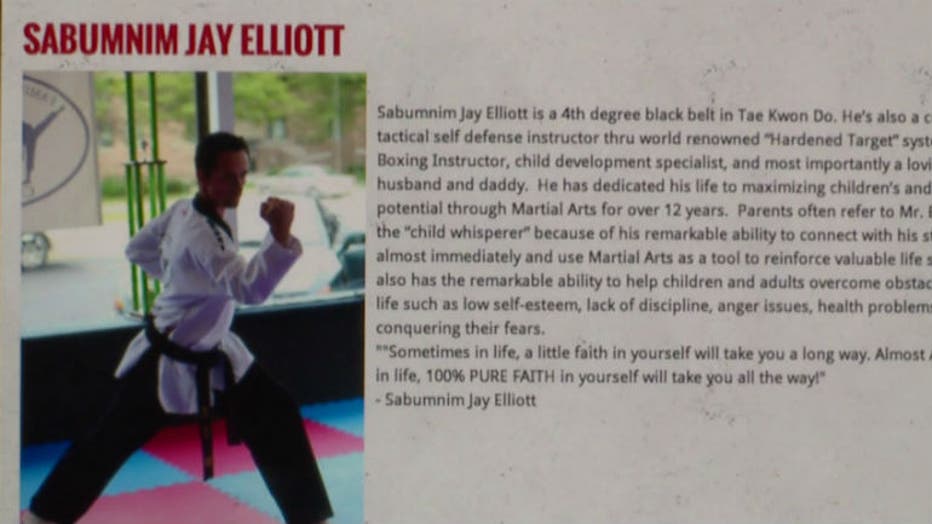 FOX6 News spoke with Elliott's wife on Tuesday, December 22nd -- offering him a chance to tell his side of this story. He has not yet given us a call.

PHOTO GALLERY: