Boston cheers as chaos ends, but questions and grief remain


(CNN) -- Boston can finally rest. After a five-day nightmare filled with tragedy and grief, fear and anxiety, one suspect in the Boston Marathon bombings is in custody. The other, his older brother, is dead. And residents across Massachusetts are cheering the efforts of law enforcement officers who ended a week of hell.

For almost 24 hours on Friday, the cities of Cambridge, Watertown and Boston were paralyzed as authorities hunted for 19-year-old Dzhokar Tsarnaev -- a man not only suspected in the marathon bombings, but whom authorities feared could unleash more explosives.

Suspect curled up on a blood-stained boat

The dramatic end to the manhunt came when a Watertown man, cooped up in his house all day due to an outdoor ban, finally stepped outside when the ban was lifted.

David Henneberry soon noticed a retention strap for his boat had been cut, and a small amount of blood on the tarp.

"He basically stuck his head under the tarp, noticed a pool of blood," Henneberry's stepson, Robert Duffy, told CNN.

Henneberry then discovered a man curled up in a ball.

"And at that point he became an absolute hero. Instead of being a hero at the moment and yelling at what we now know was the suspect, he did the right thing" and called 911, Duffy said.

Authorities arrived and evacuated Duffy's stepfather. Using a bullhorn, they called out to the suspect: "Come out with your hands up."

The bloodied man refused.

"We used a robot to pull the tarp off the boat," David Procopio of the Massachusetts State Police said. "We were also watching him with a thermal imaging camera in our helicopter. He was weakened by blood loss -- injured last night, most likely."

A gunfight ensued, with more than 20 rounds fired.

Authorities eventually rushed the boat and took Dzhokar Tsarnaev into custody.

The nightmare was over.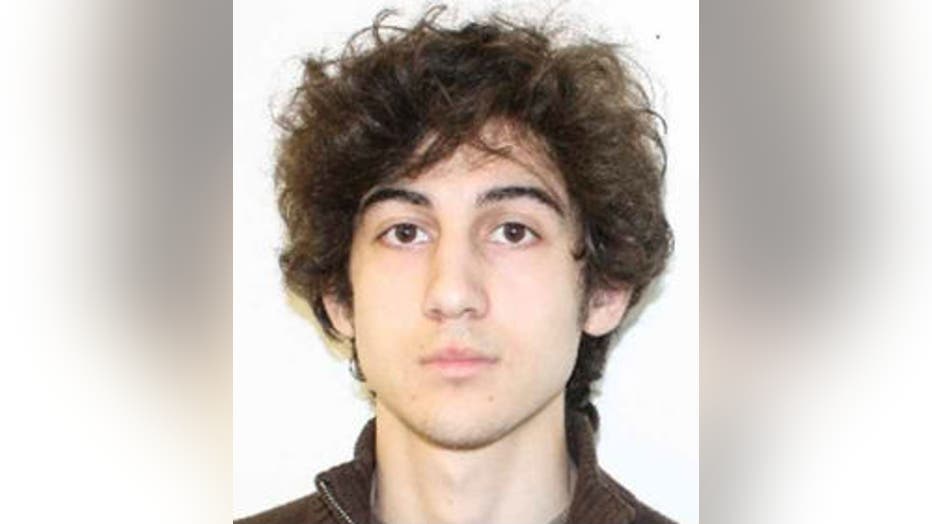 24 hours of chaos

Shortly after the FBI released photos of the suspects Thursday night, Tsarnaev and his older brother, Tamerlan, led authorities on a whirlwind manhunt.

Officials say the brothers killed a Massachusetts Institute of Technology police officer in his car -- for no obvious reason. The Tsarnaevs then hijacked a vehicle, telling the driver they were the marathon bombers, and hurled explosives the officers chasing them, authorities said.

"There was an exchange of over 200 rounds of gunfire, there were improvised explosive devices, and handmade hand grenades thrown at the officers at the scene," Boston Police Commissioner Ed Davis said. "This is the stuff that in an urban police department, it's almost unheard of."

Tamerlan Tsarnaev, 26, died in the shootout. He was wearing explosives and a triggering device when he died, a source briefed on the investigation told CNN.

Over the course of Friday, the Boston area virtually shut down as federal, state and local authorities went door-to-door searching for Dzhokar Tsarnaev.

Spontaneous parades for police

The collective mood in the region turned from fear to elation Friday night after Boston police sent out one tweet:

"The hunt is over. The search is done. The terror is over. And justice has won. Suspect in custody."

As local and federal authorities left their positions late Friday night, hundreds of residents swarmed the streets of Watertown and Boston to surround the cars and cheer them on.

"Every time a police car passed by, the cheering became louder, and a sense of respect and admiration was felt through the crowd," said Montana Fredrick, who joined a sea of other Northeastern University students in greeting the officers.

"I feel relieved, and I feel like everybody else is relieved," Berklee College of Music student Myles Marcus said. "I feel like I can go back to school now and know that I'm safe."

While many officers remained stoic, members of the Boston SWAT team responded to the crowds:

"Thank you. Thank you. It was our pleasure," the team said over a loudspeaker.

Still mourning

But the celebrations were tempered by the deaths of four people this week -- all allegedly at the hands of the Tsarnaev brothers.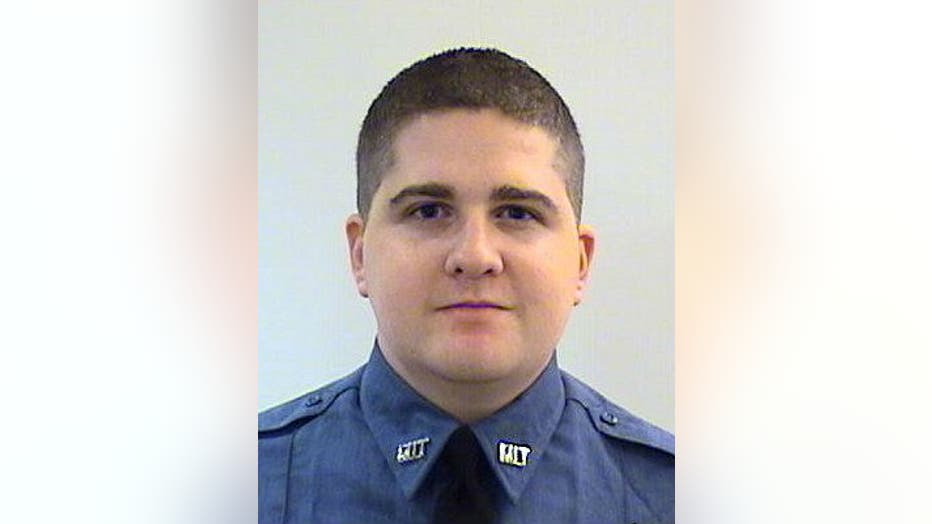 The marathon bombings on Monday killed three spectators, and Massachusetts Institute of Technology police Officer Sean Collier was fatally shot while sitting in his car Friday morning.

And at least 58 people remained hospitalized late Friday night, including three in critical condition, according to a CNN count.

The family of 8-year-old Martin Richard, who was killed in the bombings Monday, issued a statement thanking authorities and members of the public who helped track down the two suspects.

"It worked, and tonight, our community is once again safe from these two men," the Richard family said.

"None of this will bring our beloved Martin back, or reverse the injuries these men inflicted on our family and nearly two hundred others. We continue to pray for healing and for comfort on the long road that lies ahead for every victim and their loved ones."

The next phase: A hunt for a motive

Dzhokar Tsarnaev was in serious condition at Boston's Beth Israel Deaconess Medical Center early Saturday morning. His survival may give authorities a chance to understand what could have motivated the bloody spree.

Tsarnaev's uncle Ruslan Tsarni said the brothers' alleged actions were abhorrent.

"You put a shame on our entire family -- the Tsarnaev family -- and you put a shame on the entire Chechen ethnicity," Tsarni said.

The brothers come from an ethnic Chechen Muslim family. But it's unclear whether the young men were radicalized as a result of their ethnic Chechen roots.

But the suspects' father, who lives in Dagestan, told Russian state-run Zvezda TV he believes his sons were framed.

"I don't know who exactly did it. But someone did," Anzor Tsarnaev said. "Justice should decide who's right and who's guilty."

As authorities try to pinpoint a motive, they're also trying to figure out whether the suspects had help from others.

"One thing we do know is that whatever hateful agenda drove these men to such heinous acts will not -- cannot -- prevail," President Barack Obama said.

"Whatever they thought they could ultimately achieve, they've already failed. They've failed because the people of Boston refused to be intimidated. They failed because as Americans, we refuse to be terrorized."