Body of fallen officer released from Milwaukee County Medical Examiner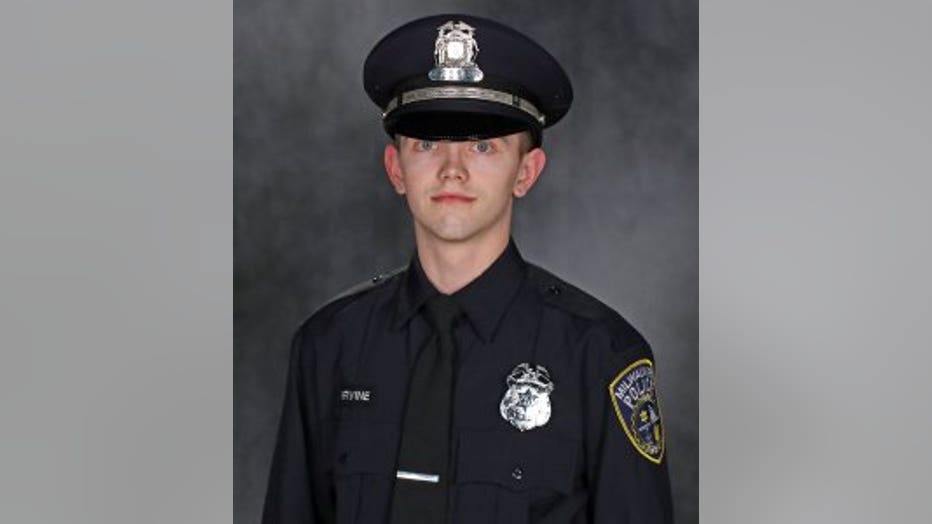 MILWAUKEE -- The body of Milwaukee Police Officer Charles Irvine Jr. was moved to a funeral home led by an enormous procession Friday afternoon, June 8. Funeral arrangements are underway as MPD announced a huge arrest.

Officer Irvine Jr., 23, died after a violent crash near 76th and Silver Spring on the city's northwest side. Irvine and his partner, Matthew Schulze, were in pursuit of a reckless vehicle around 5 p.m. Thursday when their squad crashed. Irvine Jr. was a police aide for two years and an officer for nearly two more.

"Our Milwaukee police family is suffering," said Milwaukee Police Chief Alfonso Morales.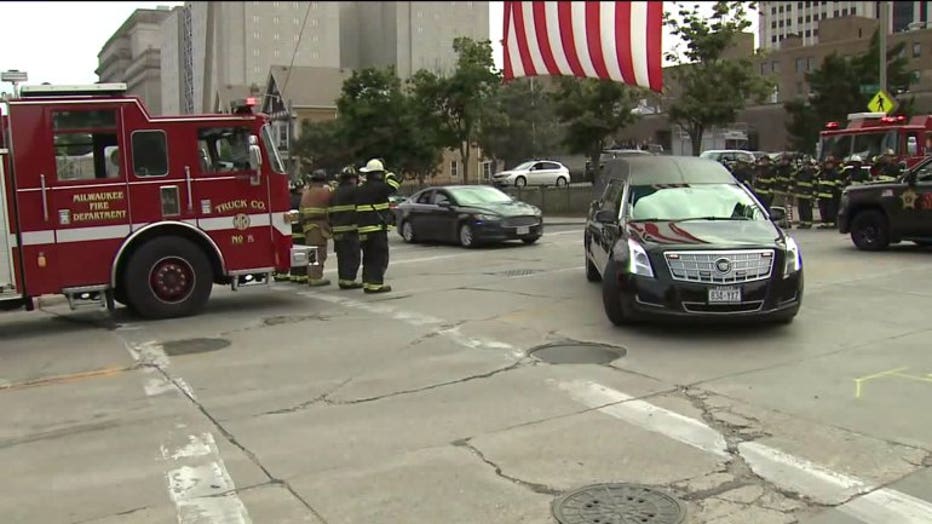 Procession for Officer Charles Irvine Jr.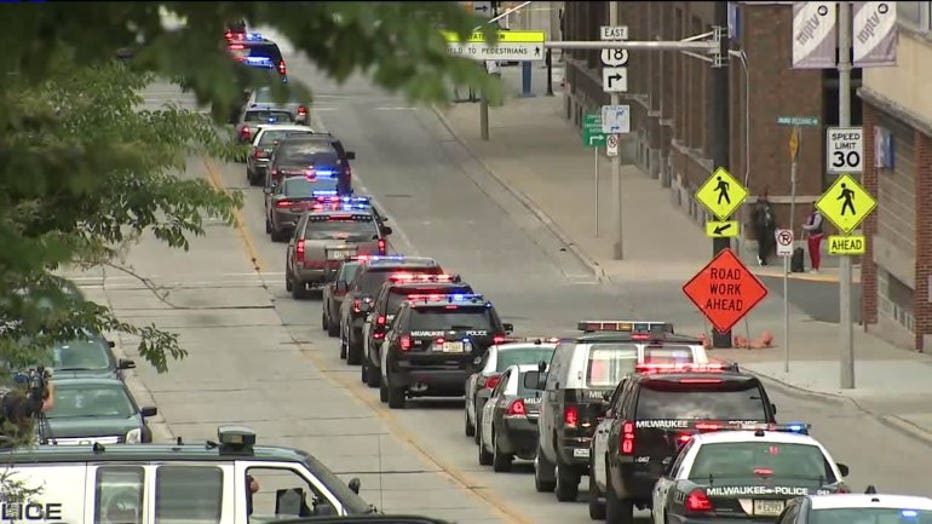 Procession for Officer Charles Irvine Jr.


Morales said a 28-year-old man, the driver of the car that was being pursued by Irvine Jr. and Schulze, has been taken into custody. The chief said this suspect has a lengthy criminal history dating back to 2006 — and it involves several drug-related arrests. Two associates of the 28-year-old man have also been taken into custody.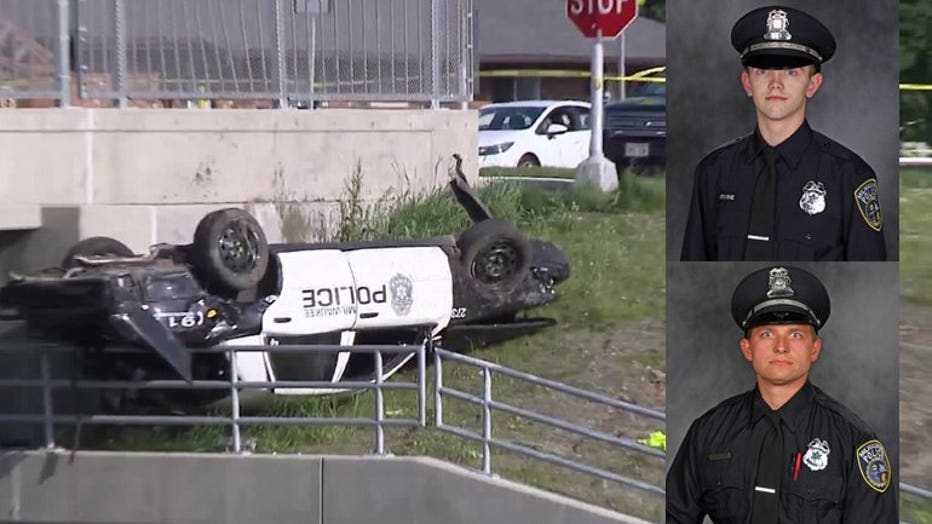 Charles Irvine Jr., Matthew Schulze


At the news conference, Morales became emotional when asked twice by a reporter, if a sergeant had called off the chase before the crash.




"We have an officer that died yesterday. We're grieving and you're trying to create controversy," Morales said. "We have an officer that died. Committed to the community. All he wanted to do was be a police officer, and we loved him. Can you give us some days to grieve? Please."




At the Jelacic Funeral home (5639 W. Hampton Ave.), family members and officers embraced before a a call came in -- causing several to leave abruptly.

A sign even in their time of grief, officers are not getting a break as they continue to work to keep the community safe.