Body cameras are coming to Racine County, but deputies will not be only ones wearing them
RACINE -- Body cameras are coming to another law enforcement agency in southeast Wisconsin. But Racine County plans to take it one step further. Sheriff's deputies are not the only ones who will wear them.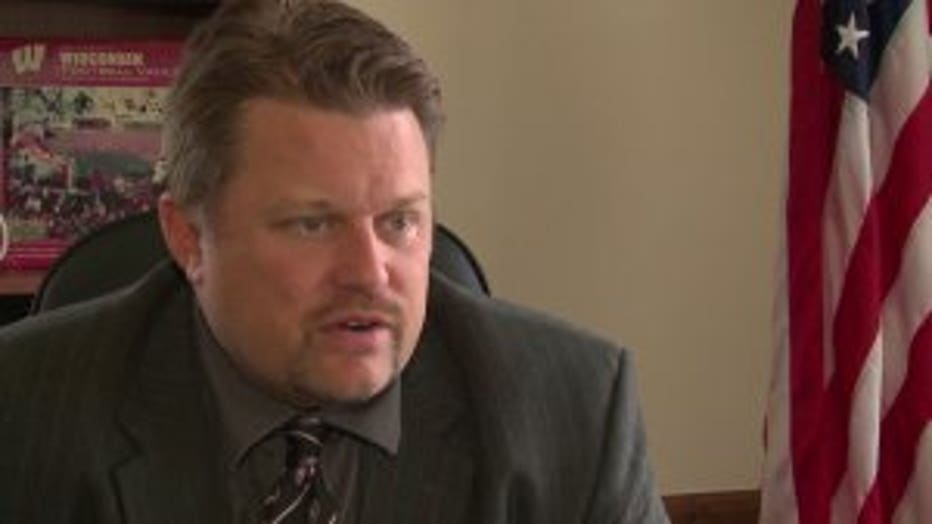 Racine County Executive Jonathan Delagrave tells FOX6 News his county will be buying about 170 body cameras. Some of them will go to correctional officers at the jail. One attorney says he wishes corrections staff in a neighboring county were wearing body cameras a year-and-a-half ago. In November 2014, a cell extraction in the Kenosha County Jail left inmate Sean Bialas paralyzed. His attorney, Jonathan Safran, says the family is in the process of filing a federal lawsuit. While jail staff recorded the incident with a hand-held camera, Safran says that is not good enough.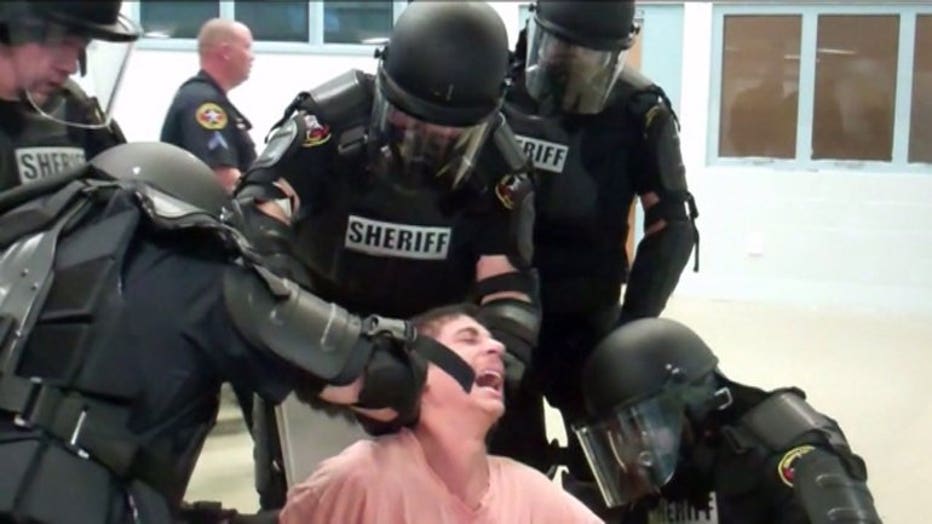 Kenosha County cell extraction -- Sean Bialas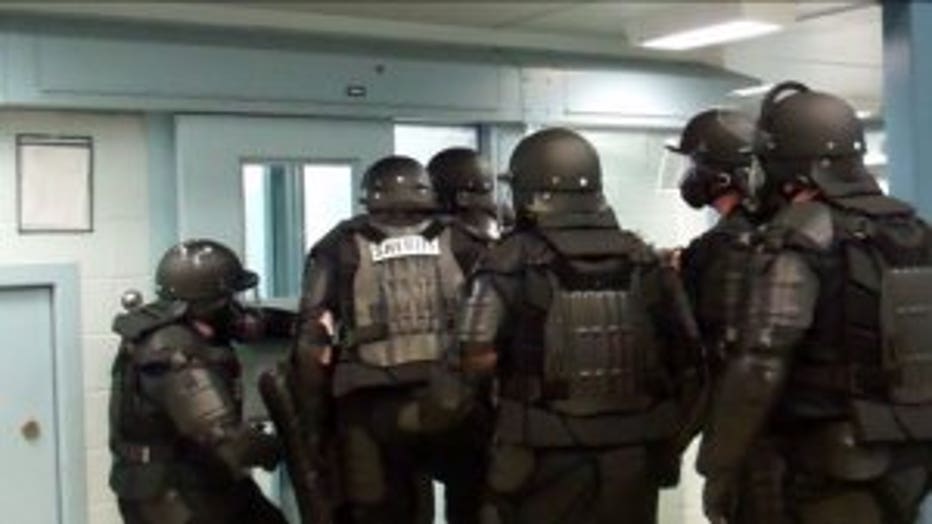 Kenosha County cell extraction -- Sean Bialas
"If, indeed, an officer, say the front officer, on one of these extraction units was wearing a body camera, we'd certainly have a much better idea as to what happened," Safran said. Racine County authorities investigated that incident and determined it was "an unfortunate accident." Now, Racine County Sheriff's deputies and correctional staff will wear body cameras. "It not only ensures that the inmates are being treated correctly, but that the correctional officers are doing their job the right way," Delagrave said.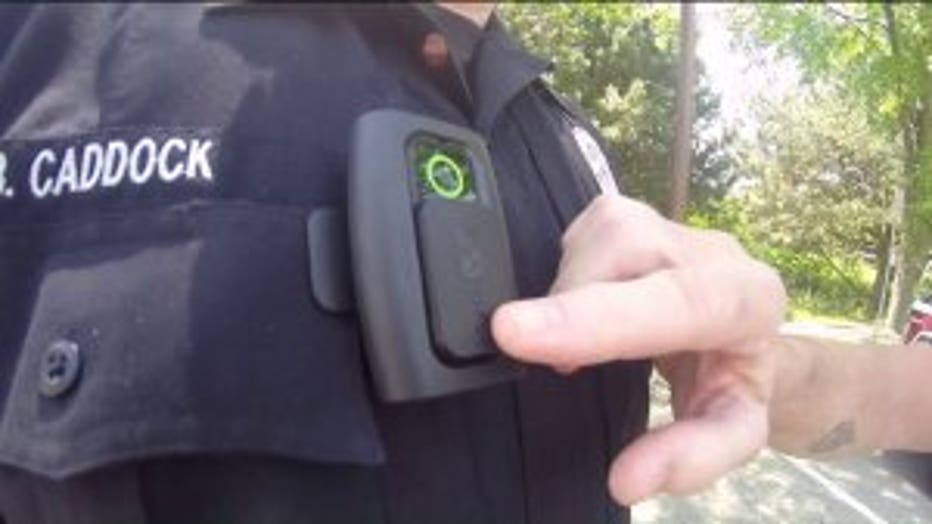 Delagrave says the Kenosha incident did not influence the decision in Racine County. "Not specifically with that incident, per se, but yes, with incidents in jails all over, some of the things that we've experienced," Delagrave said. Safran says Racine County is getting it right.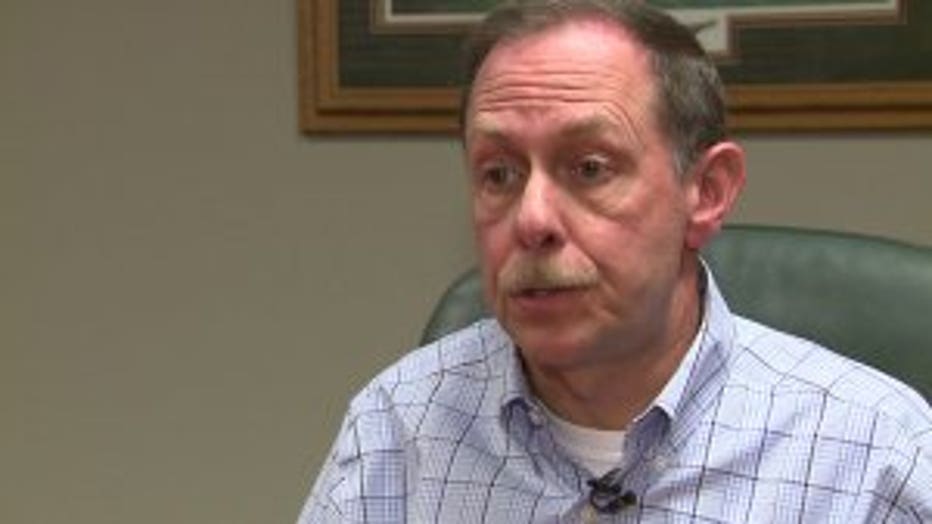 "I commend them for doing that. It's my general belief that when law enforcement is involved, this provides protection, not only to law enforcement, but to citizens," Safran said. Delagrave says the total cost for the new body cameras and storage equipment is about $900,000 -- spread over a five-year period. Delagrave says the county will spend $400,000 on the equipment this year with $121,000 set aside for body cameras in each of the following four years. Surrounding counties' body cam plans Kenosha County Sheriff David Beth says there are no plans for body cameras there. He believes dashcams as well as mounted cameras in and around county buildings are sufficient. The Milwaukee County Sheriff's Office had a trial run last fall. A spokeswoman says the agency is seeking funding to implement them permanently -- although that would not include jail staff. The Waukesha County Sheriff's Department does not have body cameras. A spokeswoman said Wednesday she is not aware of any plans to implement them.