"Bizarre:" Airport officials confirm NAKED man went through security before getting out on tarmac


MILWAUKEE -- Officials at General Mitchell International Airport are reviewing security procedures as many questions remain after a NAKED man was able to get through security, and out onto the tarmac Wednesday afternoon, April 5th. The incident was caught on camera.

It happened outside Concourse D. The Milwaukee County Sheriff's Office is investigating why the man went through an emergency exit, out into the tarmac, where he took off all of this clothes.

It sounds unbelievable, but there's video evidence:




While some on social media have found this incident humorous, some at Mitchell Airport said it's no laughing matter.

Zac Johnson sent in cell phone video showing the incident that must be seen to be believed. At first, the video shows him seated, completely naked. Then, the video shows airport officials approaching the man. He then lays down on the ground -- before eventually putting his clothing back on.

Johnson, who is from Oklahoma, was in town for business. He said he didn't expect his trip would involve a naked man at the airport!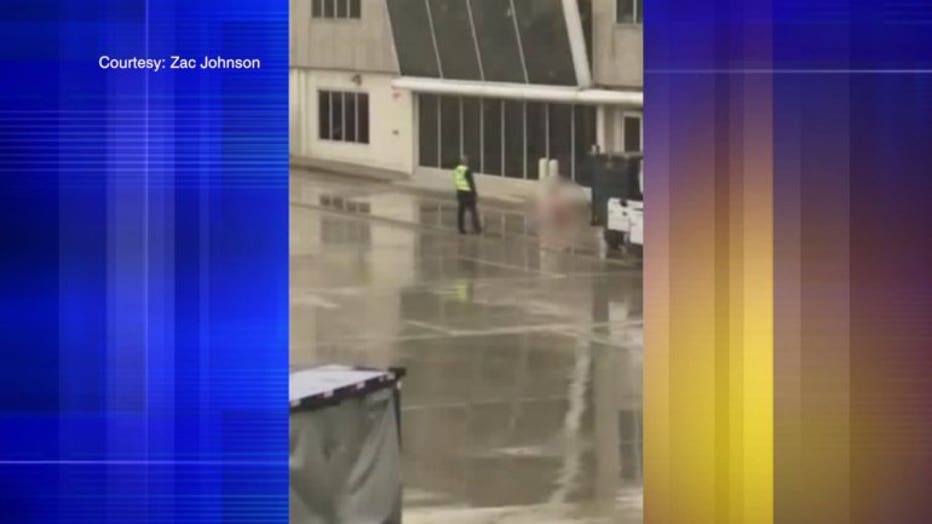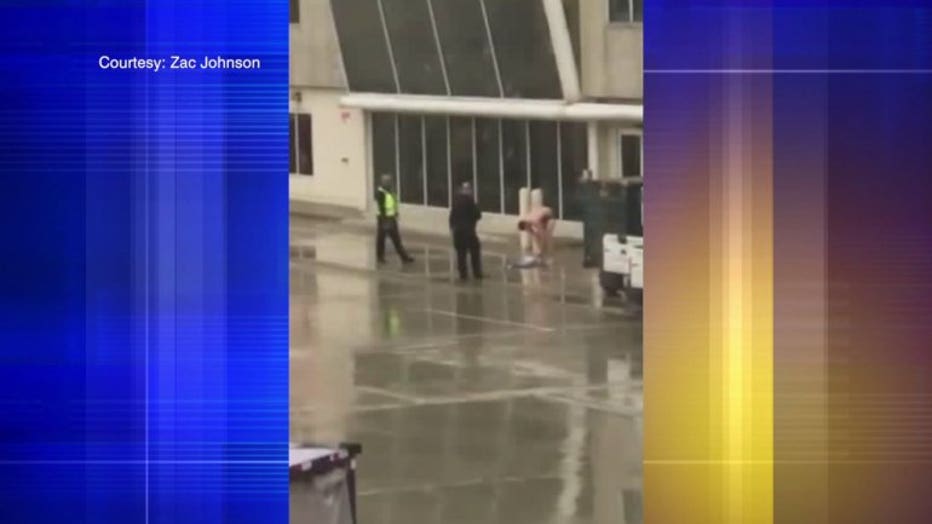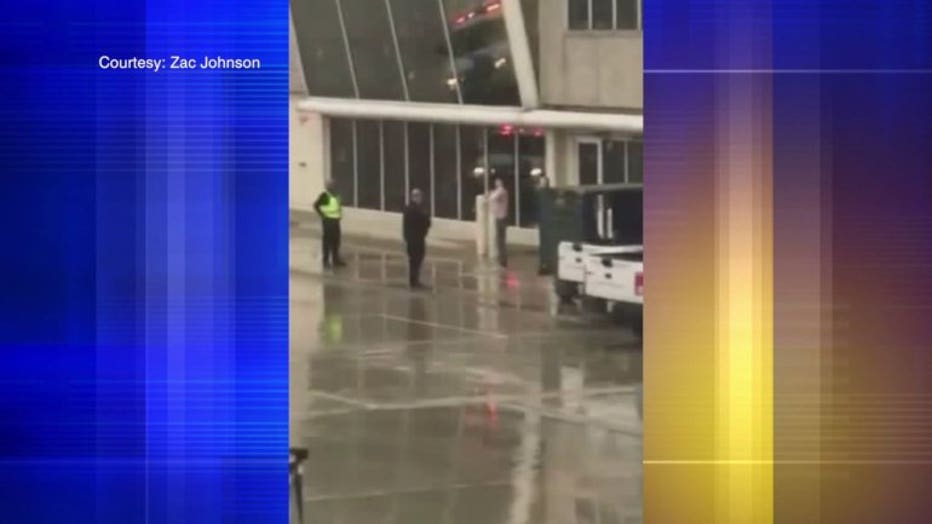 Johnson said on Wednesday afternoon, he saw a man outside without a shirt on, and didn't think anything of it until he heard this:

"All of a sudden someone is in the window screaming 'hey -- there's a naked guy out there!' And so I ran over and pulled my phone out and started filming and sure enough, before I know it there's cops all over the place. I never thought that I would see a naked man on the airport terminal. It's kind of bizarre," Johnson said.

Johnson said he saw the man taken into custody at Gate D-27.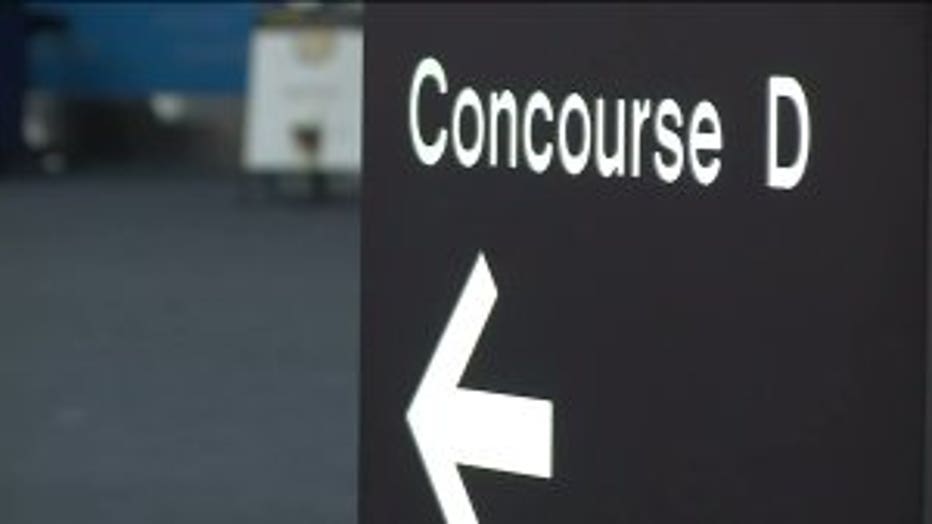 Concourse D at General Mitchell International Airport


A spokesman for Mitchell Airport on Thursday couldn't confirm whether the naked man was a passenger, as the investigation is ongoing. Officials did, however, confirm he went through security at Concourse D. He then went through an emergency exit in an area that's open to the public that is currently being used by OneJet.

No planes were landing or taking off from that gate at the time of this incident.

We're told an alarm immediately sounded, and security located the naked man.

An airport spokesman said he wasn't considered a threat based on interviews with authorities. The airport spokesman said "security did exactly what they were supposed to do. They responded immediately and the individual was apprehended in moments."

"It's kind of a strange situation and nothing else became of it. It's a good thing things worked out the way it did. Even though it seemed humorous at the time apparently for some people," Bob Beahnke, traveler said.

"It was sad that someone was videotaping it. It made me sad," a traveler said.

During this incident, no flights were delayed from deplaning or boarding.

We're told airport officials are reviewing security procedures following this incident -- as the Milwaukee County Sheriff's Office investigates.

FOX6 News has reached out to the Milwaukee County Sheriff's Office for more details on this incident, but we have not yet heard back.

As for Johnson -- he said he's gotten a lot of Facebook friend requests since posting the video to his page!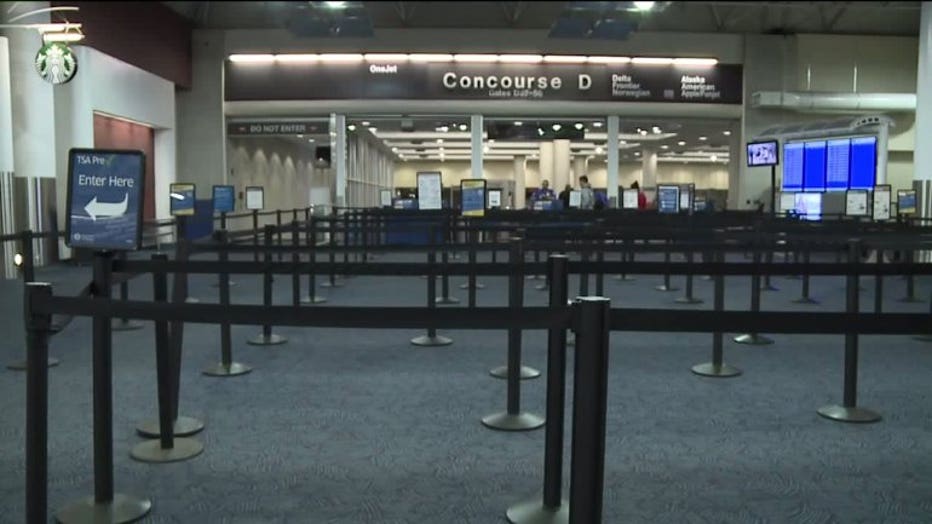 Concourse D at General Mitchell International Airport


Monitor FOX6 News and FOX6Now.com for updates on this developing story.