Billy Ingram found guilty in Waukesha Petro Mart murder
WAUKESHA (WITI) -- A jury on Wednesday, June 5th found Billy Ingram guilty in the murder of a Waukesha gas station clerk last August.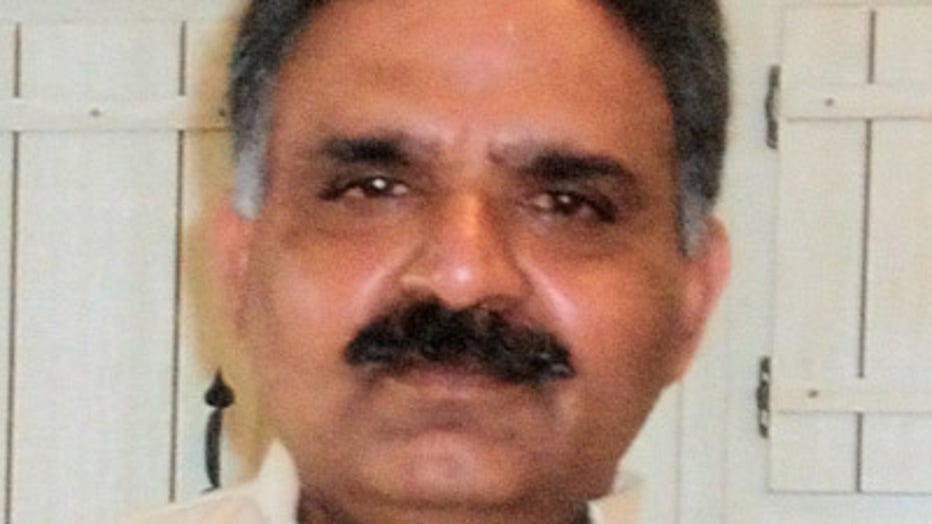 Ingram was charged with first-degree intentional homicide (repeater) in the murder of 56-year-old Nayyer Rana at the Petro Mart in Waukesha — the first homicide in the City of Waukesha since 2010.

Ingram also faced charges of armed robbery with use of force (repeater), possession of a firearm by a felon (repeater) and possession of marijuana (repeater) charges.

The criminal complaint in the case says investigators discovered two gunshot wounds on Rana's body — one in the abdominal area and one in the right shoulder area. An autopsy later discovered a third gunshot wound to Rana's mouth.

Ingram was on probation for a burglary conviction when the homicide occurred.

Police had said early in the investigation they believed locating the suspect responsible would be difficult, as there were no witnesses, nor surveillance video or photos. However, Ingram was arrested less than 24 hours after the murder.

The criminal complaint in the case says Petro Mart's owner, Shabaz Qureshi told investigators the following items were stolen from the store: Newport and Marlboro cigarettes, multi-colored glass smoking pipes, Hostess snack cakes and various cigars and cigar wraps, along with $985 from the store's cash register.

Rana's family members told investigators Rana was missing his keys, UW lanyard and a cell phone.

Search warrants in the case, obtained by FOX6 News reveal how investigators made their quick arrest less than 24 hours after the murder.

Roughly 21 hours after Waukesha police were called to the Petro Mart, an Elm Grove police officer was searching for a burglary suspect near Bluemound and Sunnyslope roads.

At a nearby bus stop, the officer found a red duffel bag and black backpack. Inside the black bag were cigarettes, a smoking pipe, cigars, cash, a UW lanyard and keys.

Among the items in the red duffel bag were a credit card with the name "Billy Ingram."

25 minutes later, near the same intersection, Brookfield police found Ingram, and arrested him on a separate arrest warrant.

Rana's family had issued a reward for information in the case, but an arrest was made before a single tip came in.

According to the criminal complaint, Ingram had been staying with his cousin, Deangelo Maxwell, in Waukesha. During a search of the residence, investigators recovered a .40 Smith & Wesson semi-automatic handgun, registered to Maxwell. Maxwell told investigators he was at work at the time of Rana's murder, and that he had received text messages from Ingram saying he would be staying at his girlfriend's house for a week.

The criminal complaint says Ingram used Maxwell's .40 Smith & Wesson in Rana's murder.

FOX6 News spoke with Maxwell the day charges were filed against Ingram. He told FOX6 News he never thought his gun would be used for an incident like this, and says he bought the gun legally, after Wisconsin passed its concealed carry law.

"When I found that out, I was shocked. I was amazed. I just bought it for the house, for protection," Maxwell said.

Maxwell told FOX6 News Ingram had a tough childhood, and said he was trying to help Ingram get back on his feet.

"I tried my best to help him out and it seemed like it wasn't good enough, because if it was then obviously we wouldn't be in this situation," Maxwell said.

Maxwell said he's not defending his cousin, but is reserving judgement until the court process is complete.

"Everybody make their decisions and they make mistakes and some people's mistakes are bigger than others," Maxwell said.

Ingram faces a mandatory life in prison sentence in this case.

A sentencing hearing is set for August 1st.