"Bigger and better:" MPD's free Thanksgiving dinner in Riverwest serves 500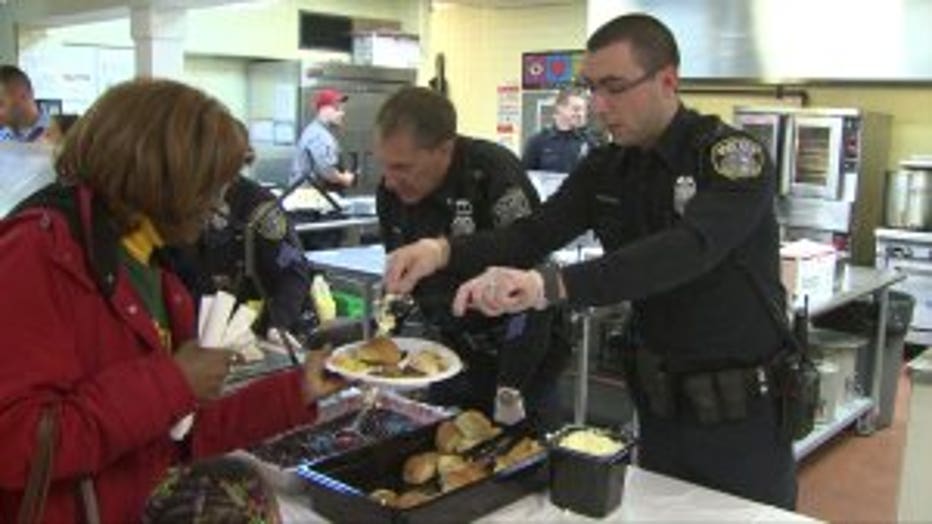 MPD Thanksgiving dinner in Riverwest


MILWAUKEE -- For three years, the Milwaukee Police Department has hosted a Thanksgiving dinner at Messmer Preparatory Catholic School, and each year, it has grown. The free turkey dinner in Milwaukee's Riverwest neighborhood is outgrowing the space where it's served.

The dinner involves three days of preparations -- just enough time to make turkey for 500 people.

"We want to to keep the line coming. People are already lining up right now," said Mike Brauer, VP of advancement at Messmer.

"Every year it keeps getting bigger and better," said Rhondi Love, with the Sojourner Family Peace Center.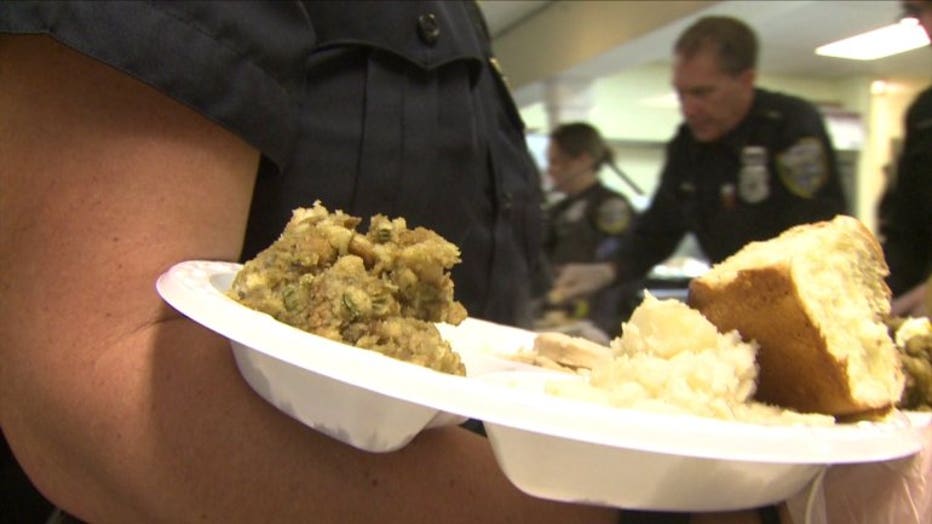 MPD Thanksgiving dinner in Riverwest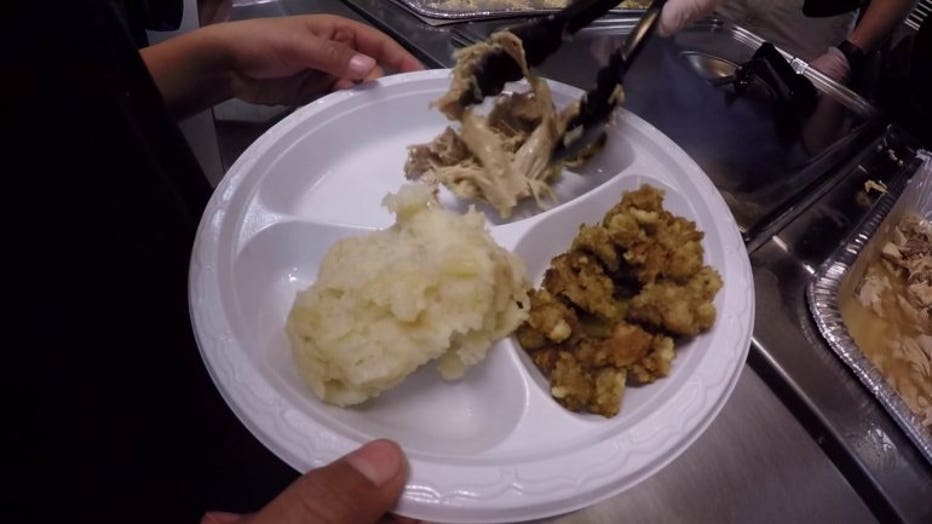 MPD Thanksgiving dinner in Riverwest


The dinner was served for the third straight year on Sunday, November 19th.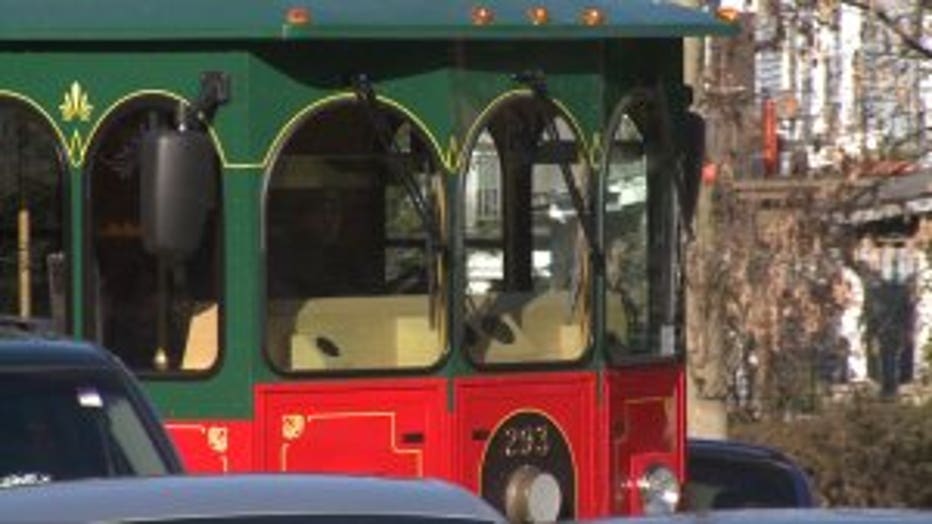 "The word is getting out. We're actually collaborating with organizations like Sojourner Family Peace Center, collaborating with the senior citizen community nearby as well as other churches," Brauer said.

To help more people in need, organizers reached out to Transit Express, which donated trolley service to the Riverwest neighborhood.

"Listened to some people's concerns about getting here," Milwaukee Police Officer Ed Ciano said.

The dinner is hosted by MPD's District 5, and the idea came from a Messmer alum.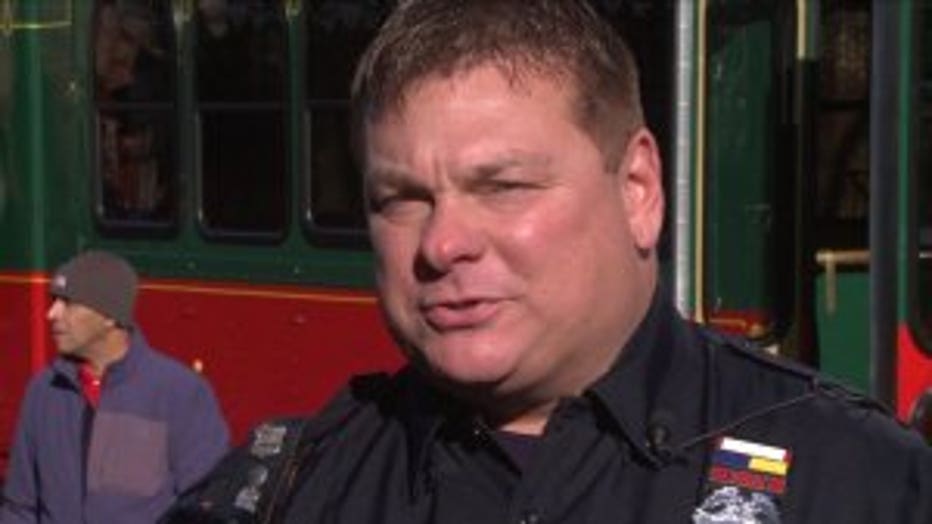 "This gives everyone an opportunity to see both fire and police, the administration and students. Some of the people attending this meal attend this school," Ciano said.

Justin Kling, a chef with Wild Planet Hospitality Group was the driving force in the kitchen.

"I put my heart into this and to be able to feed all these people today-- like, that is super fulfilling. It makes you feel good inside," Kling said.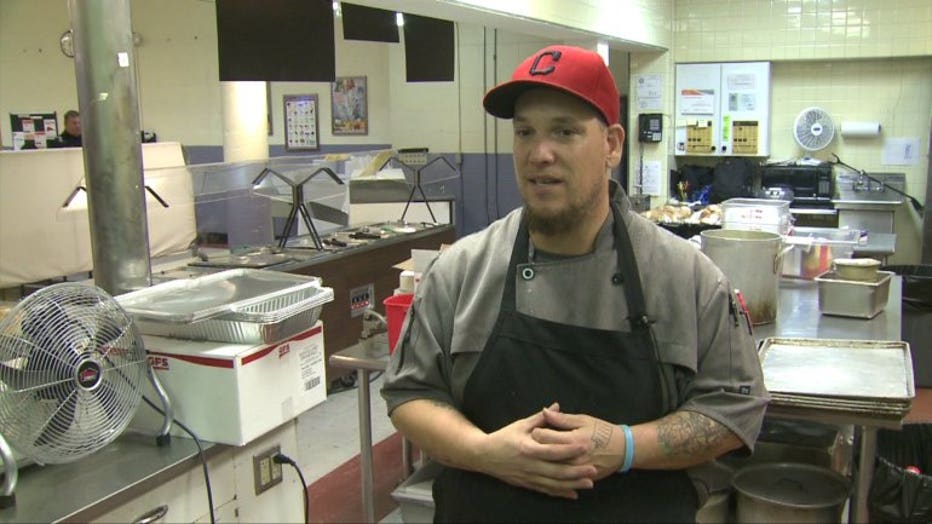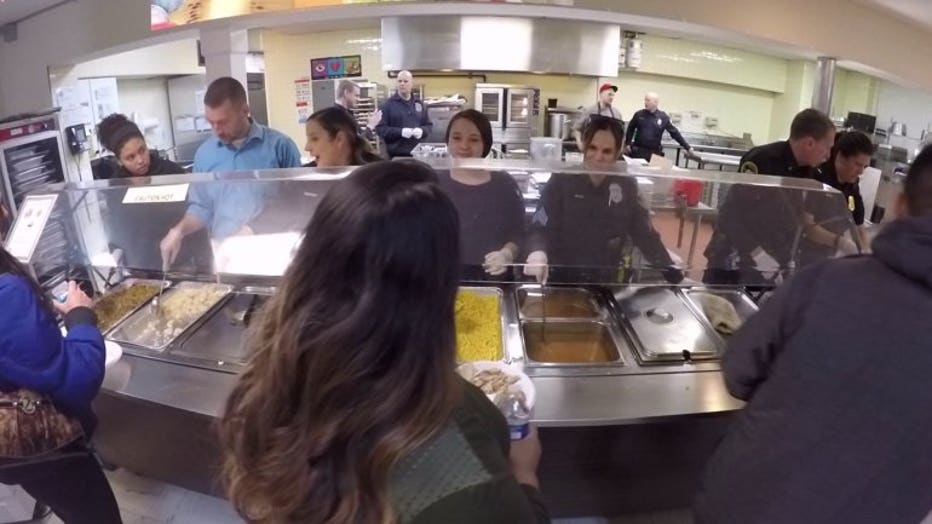 MPD Thanksgiving dinner in Riverwest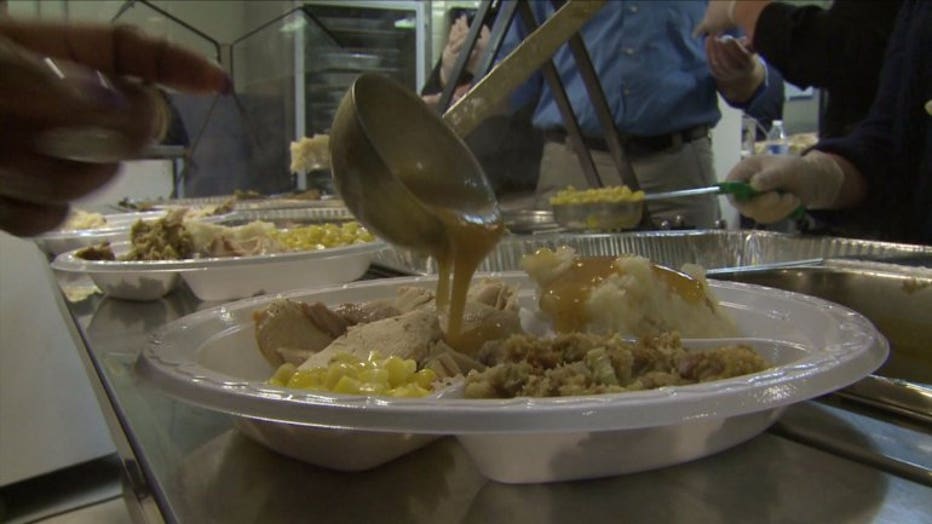 MPD Thanksgiving dinner in Riverwest


Kling had a lot of help. Messmer students assisted with prep work and first responders dished it out.

With 500 guests expected this year, the event may eventually outgrow its space, but that's a good problem to have.

"It was my goal. I set that as a lofty goal. Pleasantly surprised we are at that goal," Ciano said.