Big Gig geared up: Summerfest officials ready to open gates to thousands of music lovers


MILWAUKEE -- Summerfest is just about ready to open its gates for another year. But before that can happen, there's a lot of details that need to be ironed out.

Tuesday, June 23rd is the unofficial open to this year's Big Gig. On Monday, crews around Henry Maier Festival Park were putting the finishing touches on what is expected to be the best year yet.

"It's a very, very passionate staff; lot of great creative ideas -- and every year we try to make it just a little bit better," said John Boler, Chief Marketing Officer for Summerfest.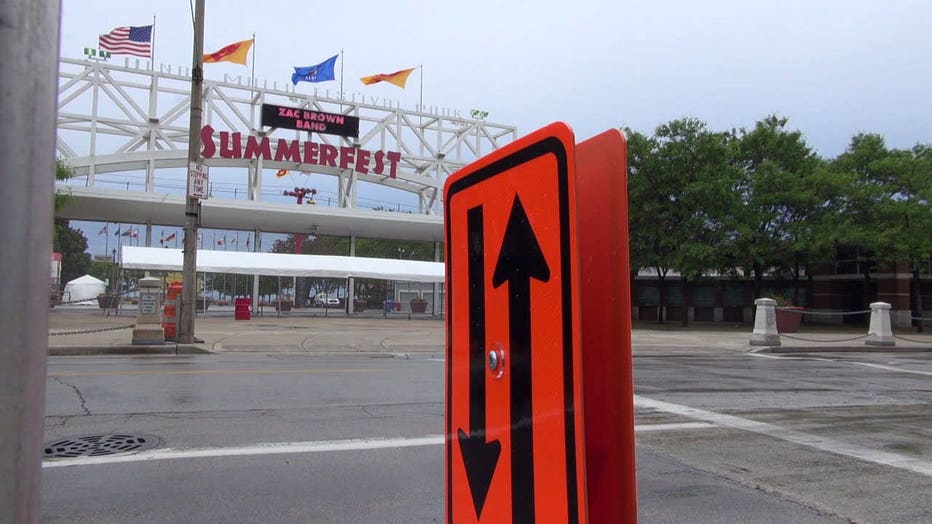 Vendors have worked tirelessly for weeks, even months, to prepare for it. On Monday, they were the only ones allowed in.

"Security is very, very tight on the grounds right now," said Boler.

But FOX6 News got a behind-the-scenes pass to show you the set-up. Perhaps the biggest thing going on the grounds is the set-up at the Marcus Amphitheater -- where the Rolling Stones will be the first to take the stage this year. It's all part of the band's Zip Code Tour.

"Their production team is made of the best of the best. So fans who have tickets are really going to see an amazing show," said Boler. "We just can't believe that it's happening. It wouldn't have happened in our wildest imagination and now, here they are."

The officials opening of Summerfest is Wednesday, June 24th at noon. The Big Gig runs through July 5th.