Bayshore collapse 'a complete failure,' former snow removal company says
GLENDALE, Wis. - The president of The MCR Group, a company that removed snow at Bayshore for 10 years, called the Silver Spring Parking Garage collapse Thursday, Feb. 23 "a complete failure."
Jesse Hoffman, company president, said he knows the parking garage well, and the area where the snow was piled is one of the weakest areas.
Glendale police released body camera footage showing officers arriving at the scene after the collapse. 
"I'm at Bayshore Mall at the Trader Joe's parking deck, and part of it just collapsed," a 911 caller said.
"We got one car totally crushed," said police in body camera video. "I can't see if anyone's in there or not. I'm guessing not."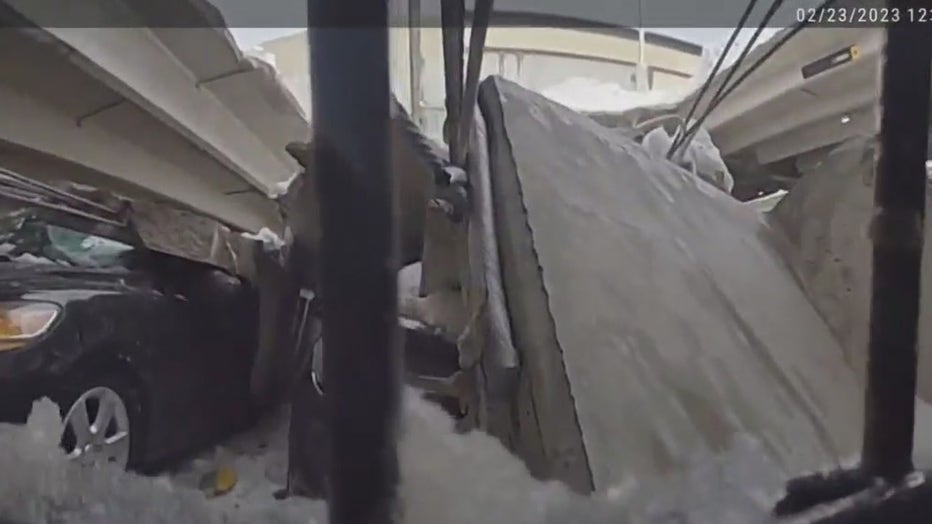 No one was hurt in the collapse.
North Shore Fire/Rescue and engineers spent the weekend cleaning up debris.
"You clear the surface area," said Hoffman. "Only difference is, parking lots, you have a lot more space to put it and less risk."
Hoffman's company removed snow at Bayshore for 10 years.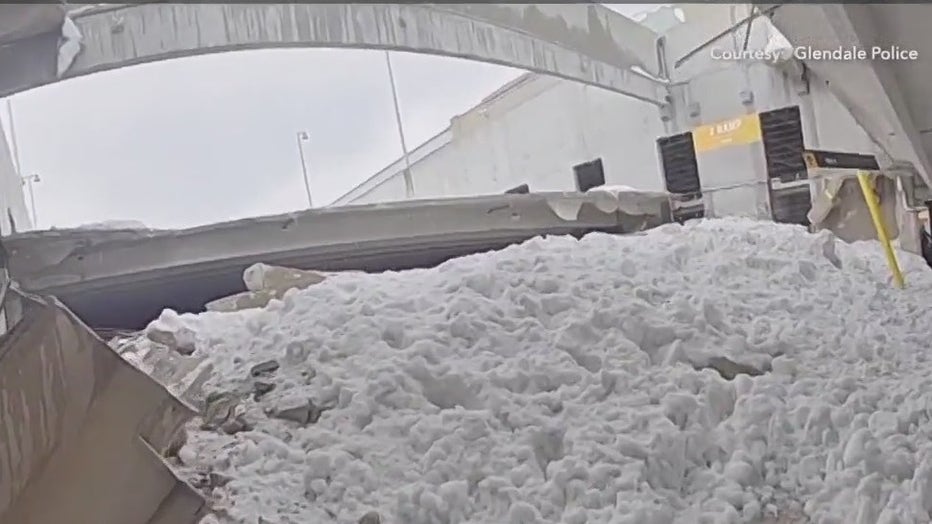 SIGN UP TODAY: Get daily headlines, breaking news emails from FOX6 News
"Typically, we would pile it to this end of the structure, all along the wall because we have to dump it off every night, haul it out of there because it can't stay there long," said Hoffman.
FOX6 News found articles written by engineers and contractors that say snow should not be piled on the top levels of parking garages.
"My best guess, based on previous haulouts, is that it is probably somewhere between 100-120 tons sitting in that structure," said Hoffman.
The MCR Group's contract with Bayshore ended in January 2021 when they lost the bid to Winter Services, LLC., Bayshore's current snow removal company. FOX6 reached out to Winter Services about its snow removal procedures. We haven't heard back.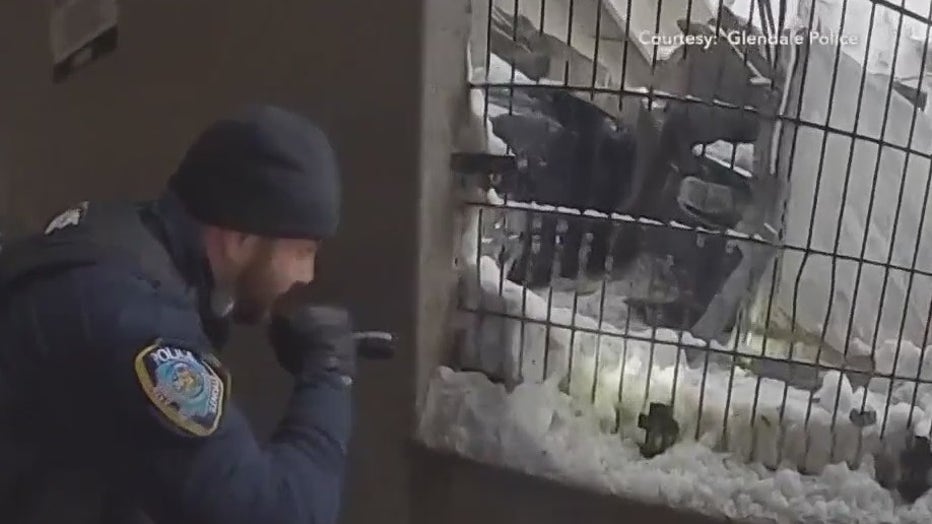 "We went through a lot of specifics with this as far as how to plow it, how to store, it, where to move it," said Hoffman.
FOX contacted Bayshore for their comment, but we haven't heard back. 
In terms of getting cars out of the second level, a temporary ramp was put up.
The mayor of Glendale told FOX6 the plan is to get the cars back to their owners by the end of the week.