Battle brews in Madison over power-stripping bills proposed by GOP



MADISON -- A power-play at the Capitol in Madison went into the night on Monday, Dec. 3, as Republican leaders took up proposals they said will limit the powers of the incoming Democratic administration. Public testimony and protests filled the day and night.

So many people came to the Capitol that several overflow rooms needed to be opened.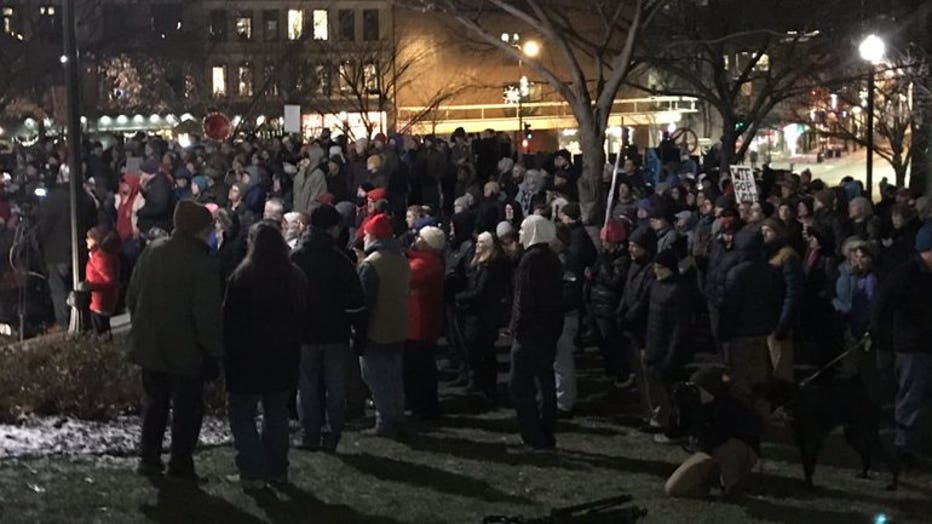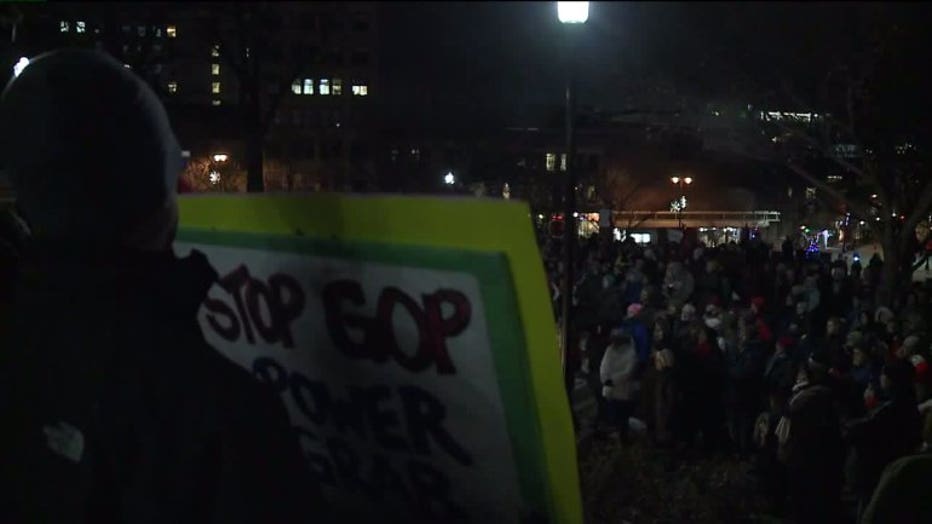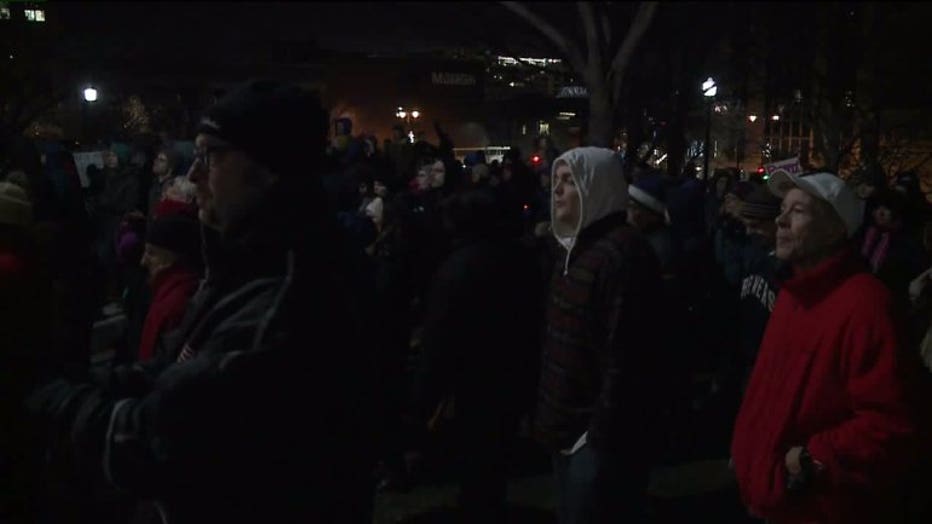 In more than 140 pages of proposals was a plan to shift more power to the Wisconsin Legislature, and a plan to prevent Democratic Governor-elect Tony Evers from having authority over key areas.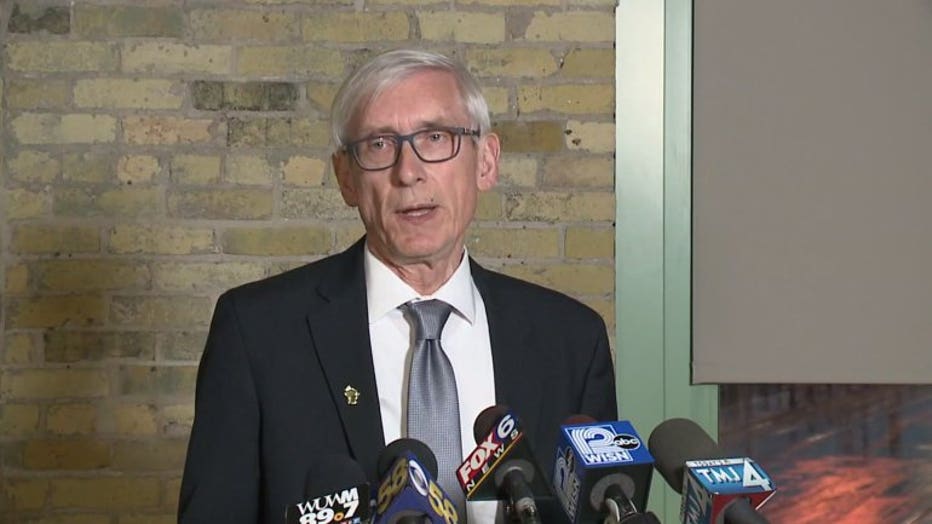 It would also limit early voting, move the 2020 presidential primary date to help Walker appointee Daniel Kelly in his bid for Supreme Court justice, and make it possible for Republican leadership to hire outside lawyers for cases and bypass the newly-elected attorney general.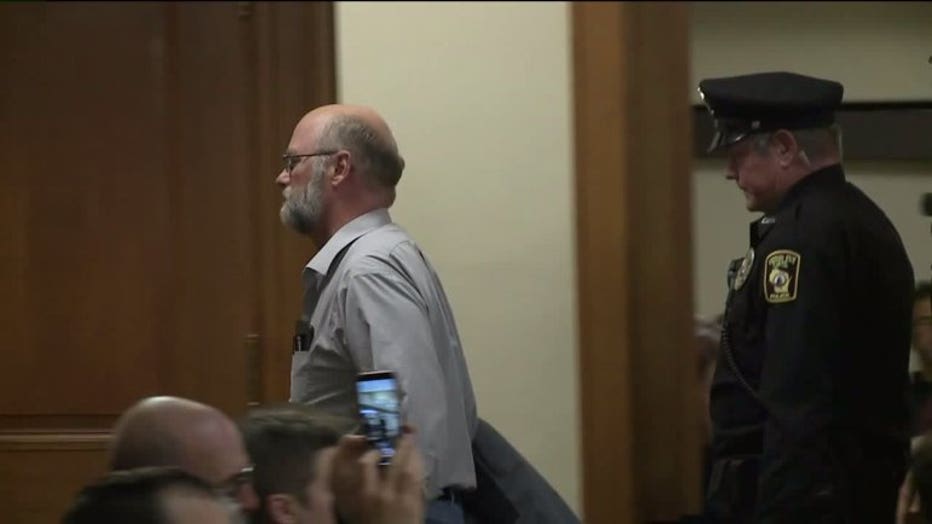 Man escorted out during debate over GOP lame-duck legislation in Madison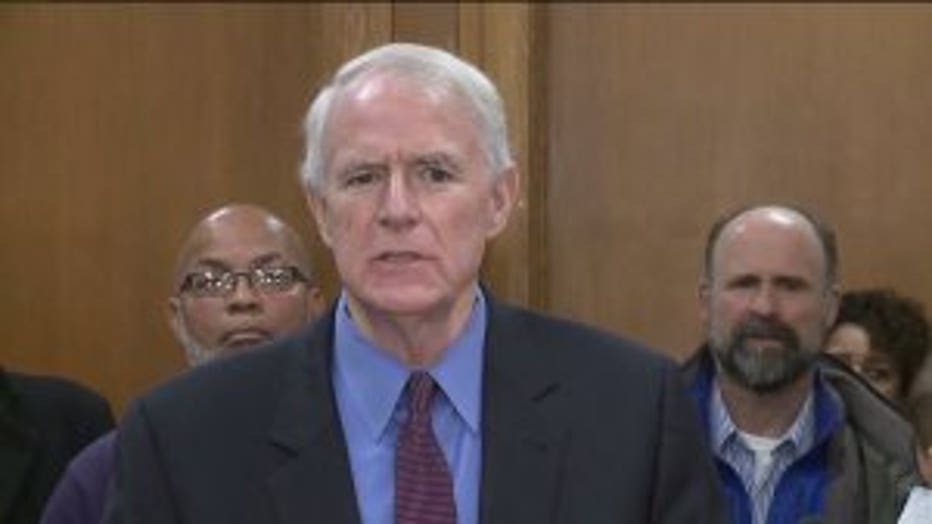 Milwaukee Mayor Tom Barrett


The proposals came with vocal opposition. Even leaders from Milwaukee, including Mayor Tom Barrett, said the set of proposals doesn't represent the will of the people after the Nov. 6 election.

"I'm unhappy with some of the ramifications of what would happen here locally," said Barrett.

He said the plan to shift the 2020 presidential primary to favor a Republican in the Supreme Court race would result in three elections in three months -- something he said clerks across the state want to avoid.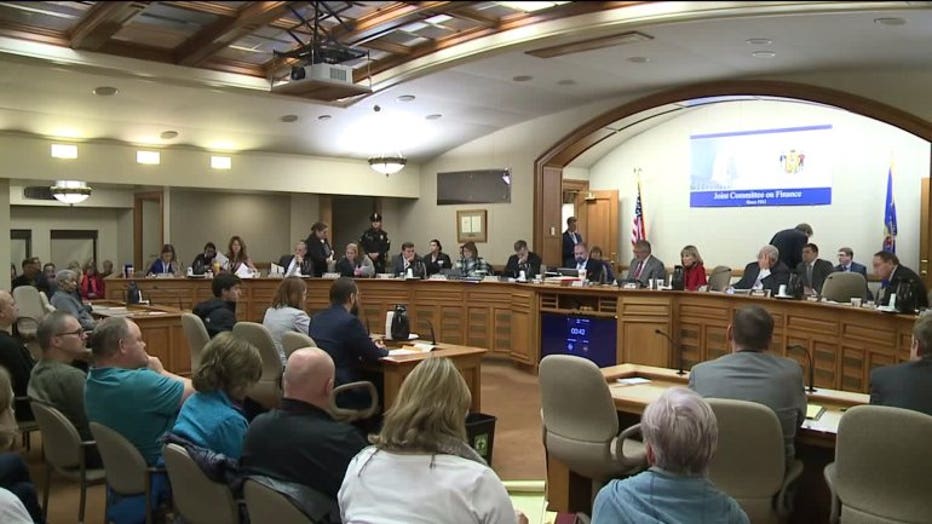 Debate over GOP lame-duck legislation in Madison


"Plucking an election out of thin air and putting it in a new date is going to cost them, on a statewide basis, probably millions of dollars," said Barrett.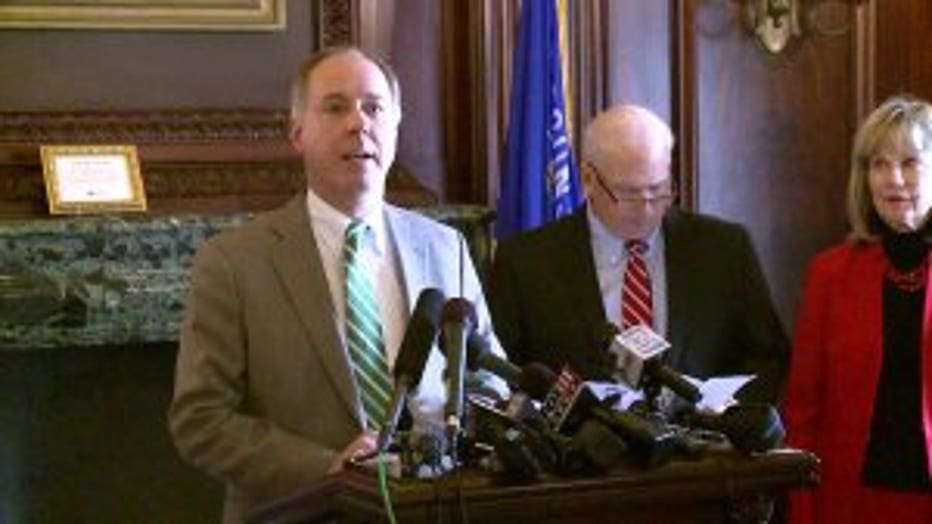 "The number one priority for us is to make sure we secure the balance of powers between the two co-equal branches of government," said Assembly Leader Robin Vos.

As protesters settled in at the Capitol Monday night, Senate Majority Leader Scott Fitzerald offered a blunt rationale for the bills.

"I'm concerned. I think that Governor-elect Evers is going to bring a liberal agenda to Wisconsin," said Senate Majority Leader Scott Fitzgerald.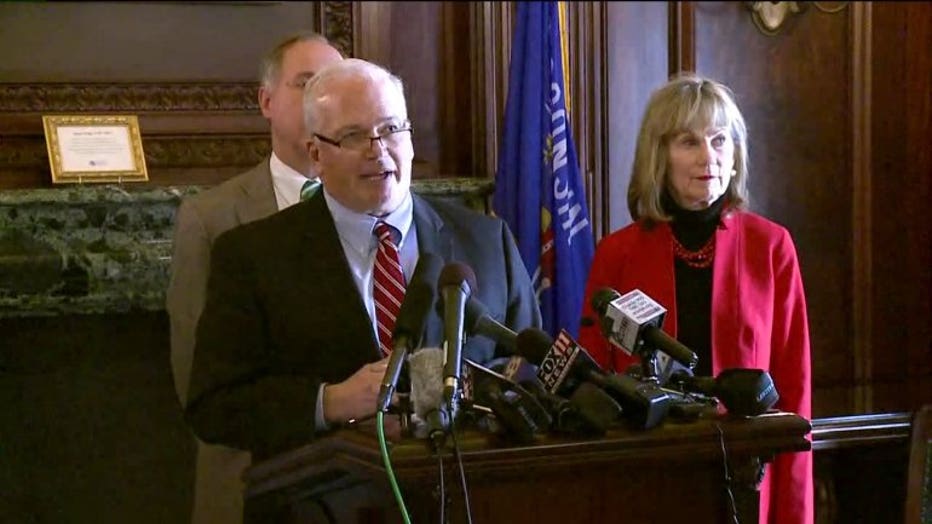 Governor Scott Walker signaled to reporters Monday he's open to supporting the lame-duck package. Democrats said the session is different than when a swell of Republicans were voted in when Walker first took office.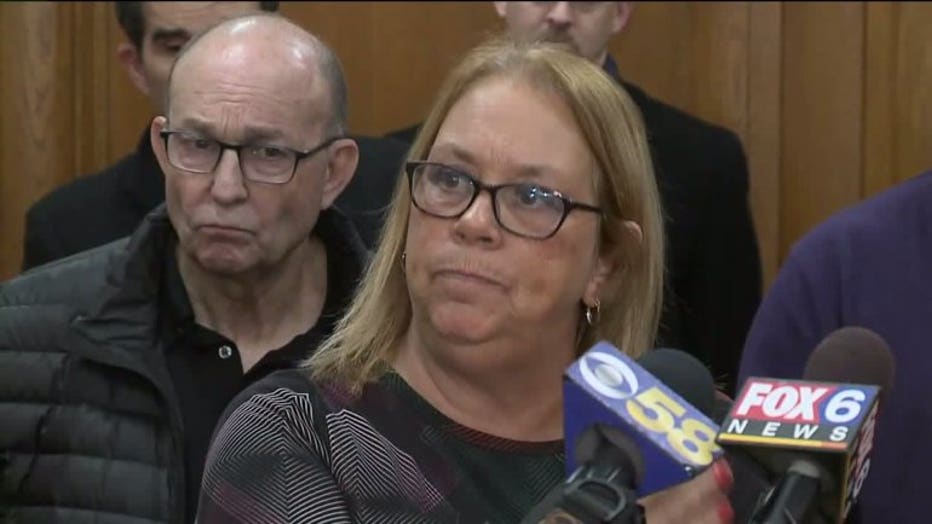 "It was to ratify legally negotiated contracts. It was not new business. It was old business that had to be off the table," said Representative Christine Sinicki, D-Milwaukee.

"Never in the history of the State of Wisconsin has there been an extraordinary session convened to take away the power of the attorney general and the newly-elected governor," said Representative Chris Taylor, D-Madison.

Walker could be the deciding factor, as he will have the power to veto the bills if he so chooses.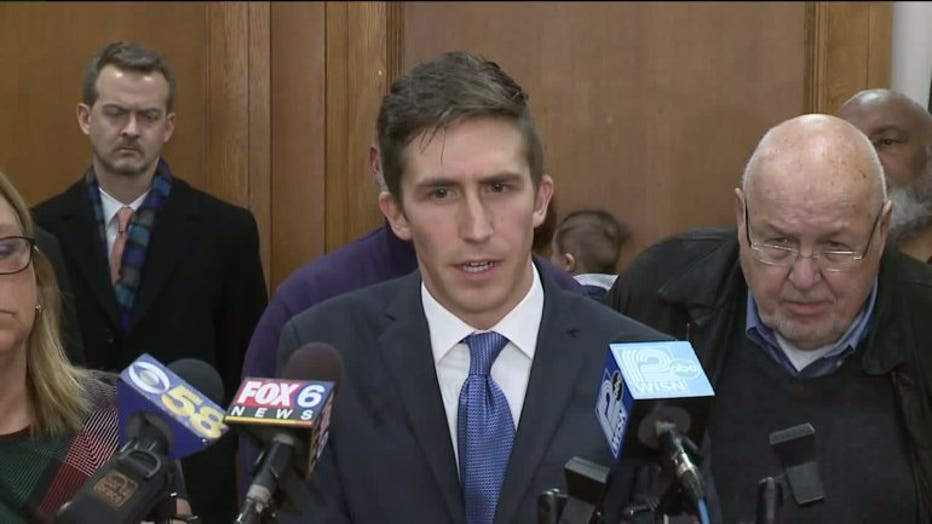 "In his last month, we are certainly hoping he does the right thing and vetoes these bills. Hopefully they never get that far," said Representative Daniel Riemer, D-Milwaukee.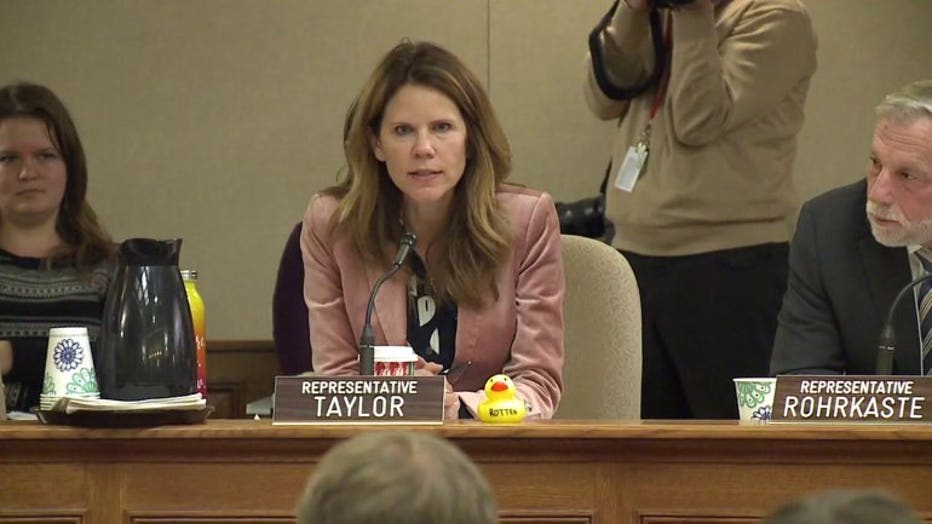 Tuesday's session begins at 1 p.m. Democrats said there would be more protests -- as Republicans control both the Assembly and Senate and could easily pass the measures.