Barrett surprised to hear he got haircut from stolen violin suspect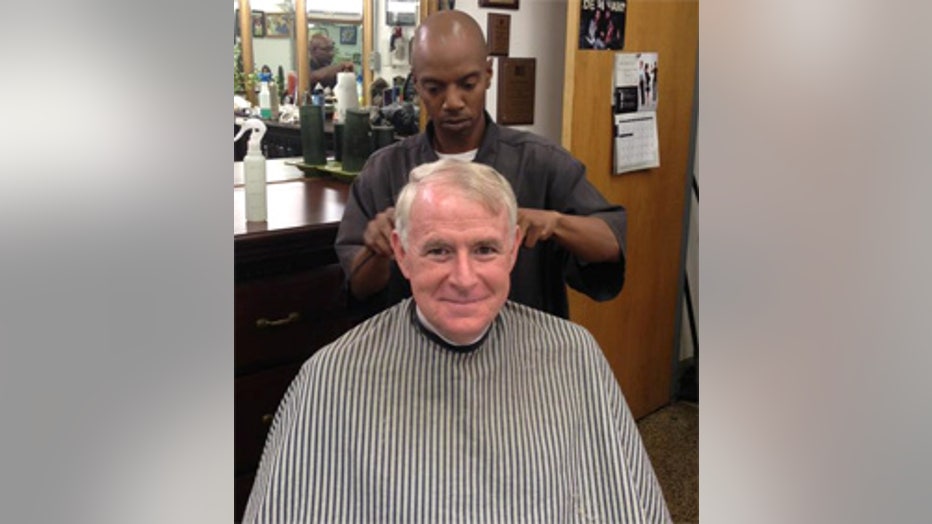 Mayor Barrett got his hair cut by Universal Allah on August 17, 2013


MILWAUKEE (WITI) -- Milwaukee Mayor Tom Barrett said during a news conference on Thursday, February 6th that he was surprised to find out he had gotten a haircut from one of the suspects in the theft of the 1715 Lipinski Stradivarius violin.

Barrett said back on August 17, 2013, he was in a city neighborhood and walked into a barbershop to say hi to the patrons and the people who work there.

While at the barbershop, Barrett was asked if he wanted to get his hair cut. In fact, Barrett said he was in need of a haircut.

Allah apparently wanted a picture to remember the moment.

Barrett said the moment was a "chance encounter."