Barrett, Abele meet with Republican leaders on arena funding proposal as Dems request meeting


MADISON -- State and local officials met Thursday morning, July 2nd at the Governor's Office in Madison to talk about the proposed Milwaukee Bucks arena in downtown Milwaukee, but with even more company.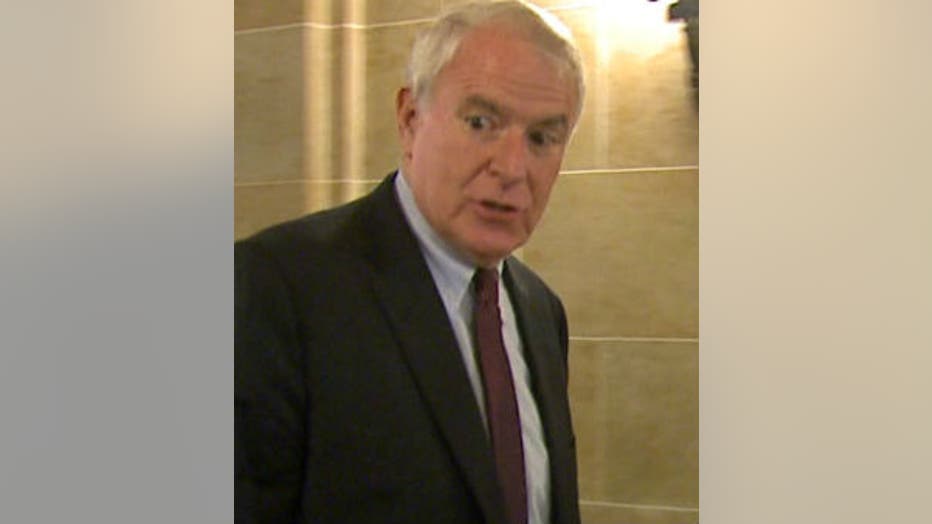 Mayor Barrett in Madison for meeting on arena funding plan


In a scene similar to meetings earlier this year, Republican legislative leaders met with Milwaukee County Executive Chris Abele and Milwaukee Mayor Tom Barrett on Thursday morning.

This time, Mayor Barrett was accompanied by state Democratic officials, including Assembly Minority Leader Peter Barca and Senate Minority Leader Jennifer Shilling -- whose votes are now needed as the arena funding proposal will be taken up as a stand-alone measure, separate from the state budget next week in the Senate.

"It was a constructive meeting. I think we all talked about the steps that are needed to move forward and obviously, there`s a ton of information. I mean, we really haven`t been briefed yet," Barca said.

Although new parties are at the table, officials say they don't expect to see major changes to the funding plan.

"I don`t forsee them asking for changes to the basic economic structure. There might be small changes, tweaks or things like that, but there might be other areas of the budget they`re interested in and that`s part of the conversation that`s going to have to occur," Mayor Barrett said.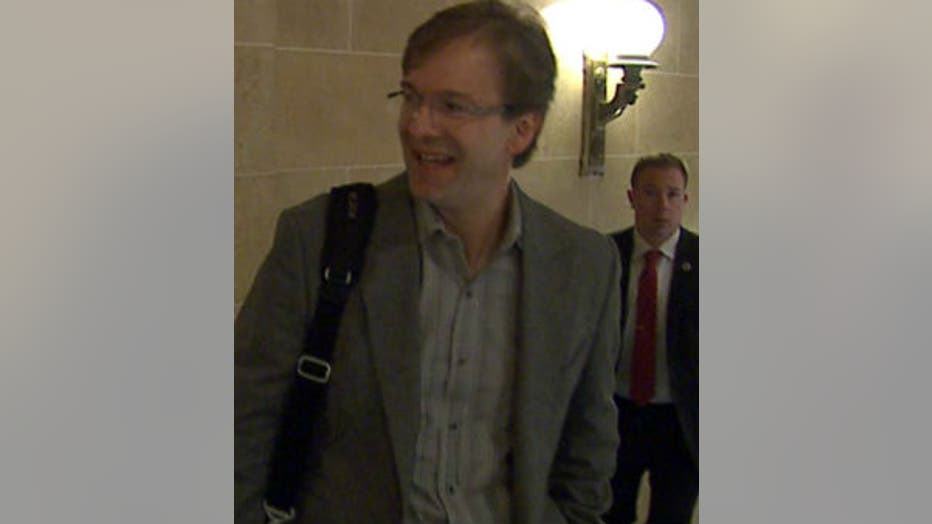 County Executive Abele in Madison for meeting on arena funding plan


"I think it`s a great plan. Obviously we want to make sure it gets through the Legislature so if anyone has ideas to make the bill better, I`m always open-minded, sure," Assembly Speaker Robin Vos said.

"I'm hesitant to make significant changes to the plan that would have a significant impact on the votes on either end -- whether it would be Democrats or Republicans, and I've tried to make that case with Democratic legislators so far that I've met with," Senate Majority Leader Scott Fitzgerald said.

Republican legislative leaders on Tuesday, June 30th said they reached a deal on a new state budget that removes the Milwaukee Bucks arena funding proposal and prevailing wage reforms -- to be taken up later as separate bills.

Because of this, Democratic support will be needed in order to pass the arena funding proposal.

Meanwhile -- Senator Lena Taylor (D-Milwaukee), Senator Jon Erpenbach (D-Middleton), Rep. Chris Taylor (D-Madison) and Rep. Gordon Hintz (D-Oshkosh) -- Joint Finance Committee Democrats, have issued a letter to JFC co-chairs Sen. Alberta Darling (R-River Hills) and Rep. John Nygren (R-Marinette) -- requesting a meeting on the Milwaukee Bucks arena funding proposal.

The letter reads:

"Dear Senator Darling and Rep. Nygren:

It is our understanding that the Milwaukee Bucks arena proposal is being pulled from the state budget. According to a media account, the Joint Committee on Finance plans to hold a hearing on the Bucks arena on Monday, July 6th.

While player revenues benefit the entire state, the current plan calls for a significant investment from the city of Milwaukee, Milwaukee County and the Wisconsin Center District. Due to this significant investment, we respectfully request this hearing be held in the city of Milwaukee in the Center District.

Since Governor Walker released his proposal, the public has had concerns. Even more questions have arisen since the current proposal was recently released. With the Bucks arena being pulled out of the budget and a bill finally before us, we believe it is most appropriate to discuss this topic in front of members of the people that would be most affected by this proposal and carry the largest financial burden.

We await your reply at your earliest convenience.

The Joint Finance Committee is expected to hold a public hearing on the arena funding proposal on Monday, July 6th.


Bucks arena funding proposal


The Milwaukee Business Journal is reporting the city of Milwaukee's Redevelopment Authority has endorsed $47 million in spending to support development around a new downtown arena Thursday -- after a lengthy hearing where community groups demanded higher wage requirements on jobs created by those projects.

The "Alliance for Good Jobs" held a news conference prior to the meeting of the City Redevelopment Authority. In June, the Alliance for Good Jobs launched the "Good Deal for Good Jobs, Or No Deal At All" campaign to win good jobs standards for any public subsidies deal on the arena and surrounding development.

"We all want to be part of the winning team and the only way we win is if the city of Milwaukee and the areas hit the hardest by poverty are being lifted up," Steve Jerbi said.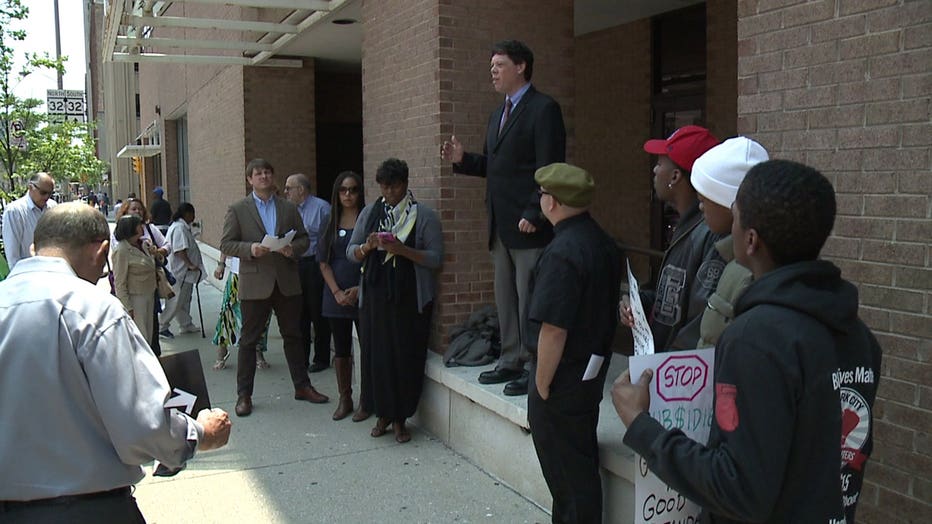 Alliance for Good Jobs rally


Much of the debate was not on the specifics of the city financing, which would pay for a public plaza outside of the arena and a city-owned parking structure, the Milwaukee Business Journal reports.

Instead, a line of people from the business community argued the Milwaukee Bucks owners' investment in the arena and $500 million in surrounding development would create jobs and stimulate activity to help Milwaukee's low-income residents find work.