Badger Guns trial: Key testimony from second of two officers shot, and the man who pulled the trigger


MILWAUKEE -- Key testimony Wednesday, October 7th in the case against Badger Guns. The second of two officers shot and seriously injured back in June of 2009 took the stand, as did the man who pulled the trigger.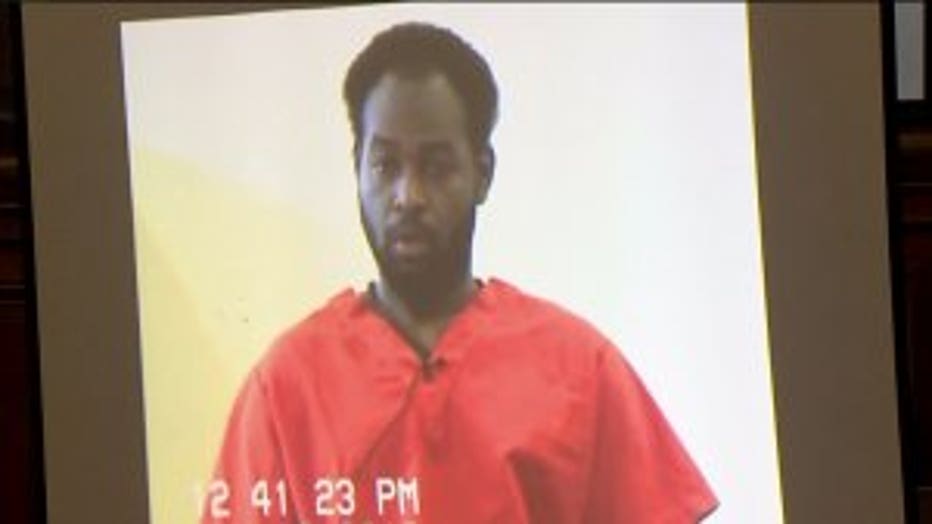 A jury must determine whether the gun shop is liable after allowing the sale of a gun to Jacob Collins -- who bought the gun for his friend, Julius Burton, who could not legally buy one himself.

One month after the sale, Burton used the gun to shoot two Milwaukee police officers.

Jacob Collins served two years in prison for buying the gun illegally. Julius Burton is serving 80 years in prison for the shooting.

At issue now is whether Badger Guns should pay the officers for allowing the sale in the first place.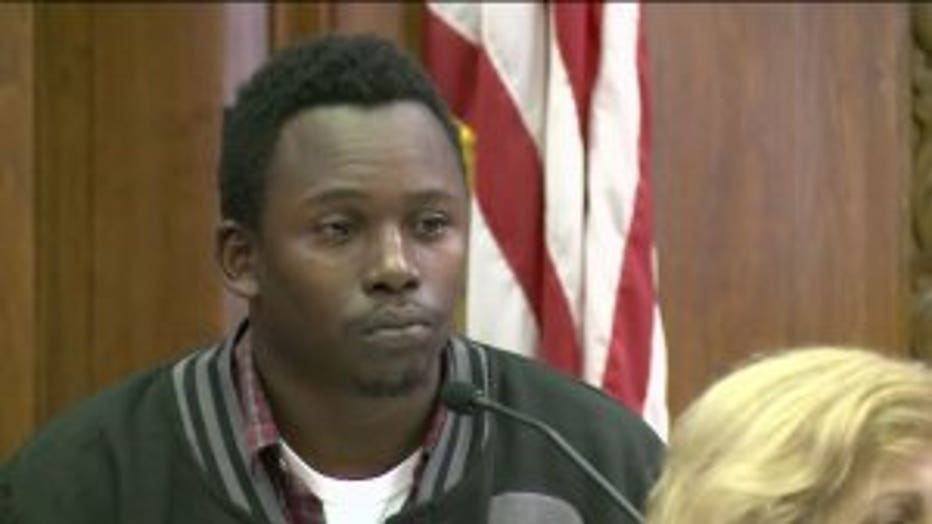 Jacob Collins was 21 years old in May of 2009 when he walked into Badger Guns for the first time. Collins said he'd never been in a gun store before.

His 18-year-old friend Julius Burton was too young to buy a gun himself, and told Burton he'd pay him $40 to get him one.

One month later, Julius Burton was stopped by Officer Graham Kunisch and Officer Bryan Norberg for riding his bicycle on a sidewalk. It was June of 2009, and a day that forever changed the lives of these officers.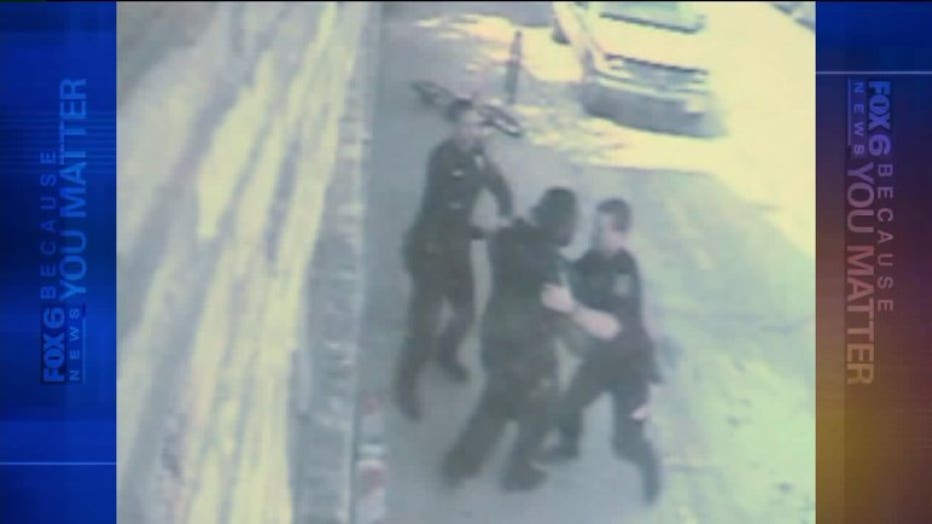 Officers Bryan Norberg and Graham Kunisch struggle with shooting suspect Julius Burton


On Wednesday morning, Norberg, Kunisch and others listened to testimony from Julius Burton -- recorded in 2013 inside the prison in Green Bay where Burton is serving his 80-year sentence.

In his testimony, Burton confirmed that due to his age (18 years old), he had asked Collins to buy him a handgun a month prior to the shooting at Badger Guns.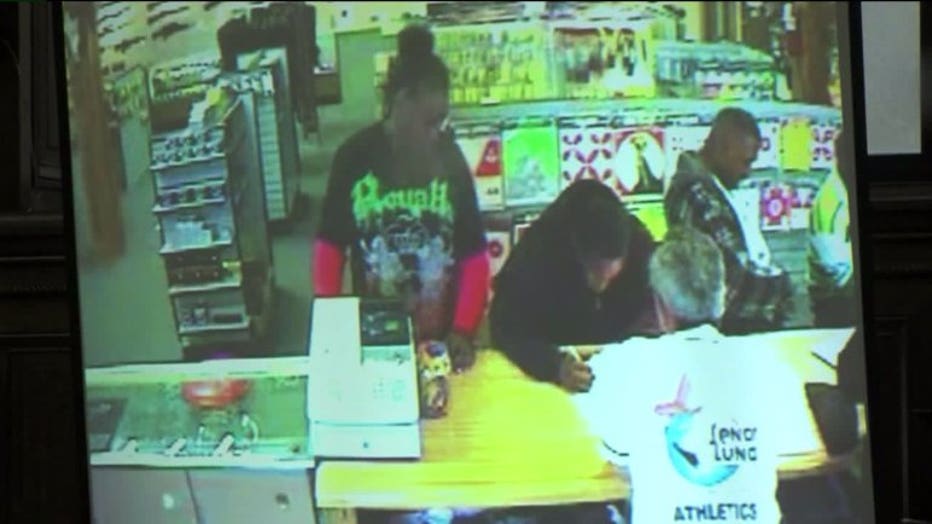 Julius Burton and Jacob Collins inside Badger Guns


Question asked of Julius Burton: "Why didn`t you just go to the store and buy it yourself?"

"I wasn`t old enough," Burton said.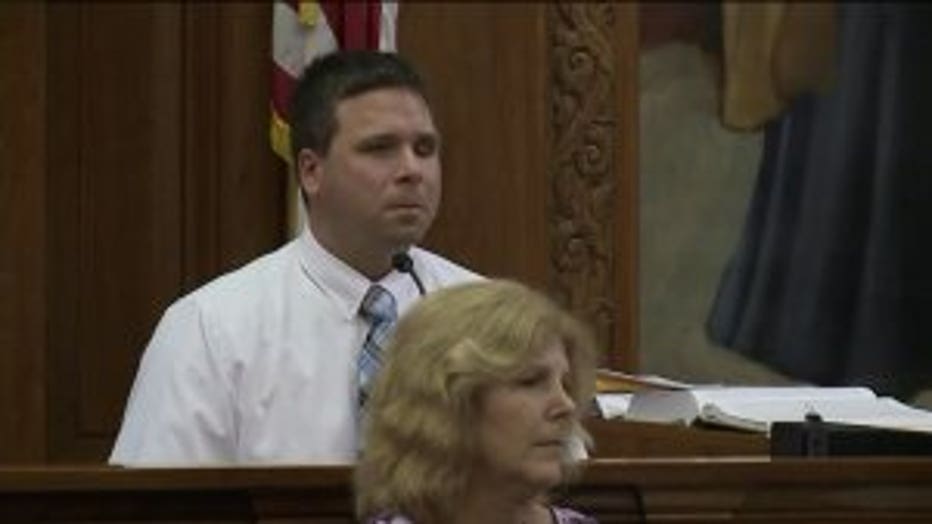 The shooting shattered part of Kunisch's skull. The officer lost his left eye, and a thumb-sized piece of his brain. His wife testified that the shooting left Kunisch more irritable and prone to angry outbursts.

"He would just yell and get mad about really stupid, trivial things like whether the towels in the linen closet were folded the same direction and color-coded or whether you wore you shoes in the house," Margaret Kunisch said.

Officer Kunisch, who left MPD in 2013, says he returned to the force for about three years after the shooting, but found he had lost his passion for the job.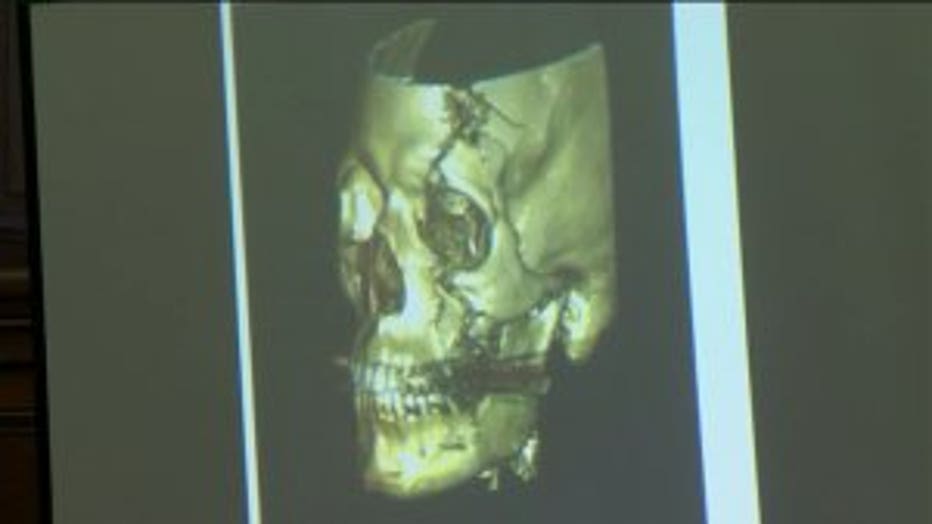 Officer Graham Kunisch CT scan shown in court


"It was the same work but it didn`t make me feel like...it didn`t make me feel like you were doing work that mattered anymore," Kunisch said.

A jury must now decide whether Badger Guns is liable for the officers' physical and mental damages.

Their lawyer asked Burton why he chose Badger Guns.

"Everybody knew about Badger, know what I`m saying? That`s where a lot of people go and that`s why I was like, 'Imma go there,'" Burton said.

The Badger Guns salesman who sold the gun to Collins testified earlier in this trial that problems with a form Collins filled out -- like scratched out, changed answers, didn't raise red flags because Collins had trouble understanding almost every question. The salesman claimed Collins is dyslexic.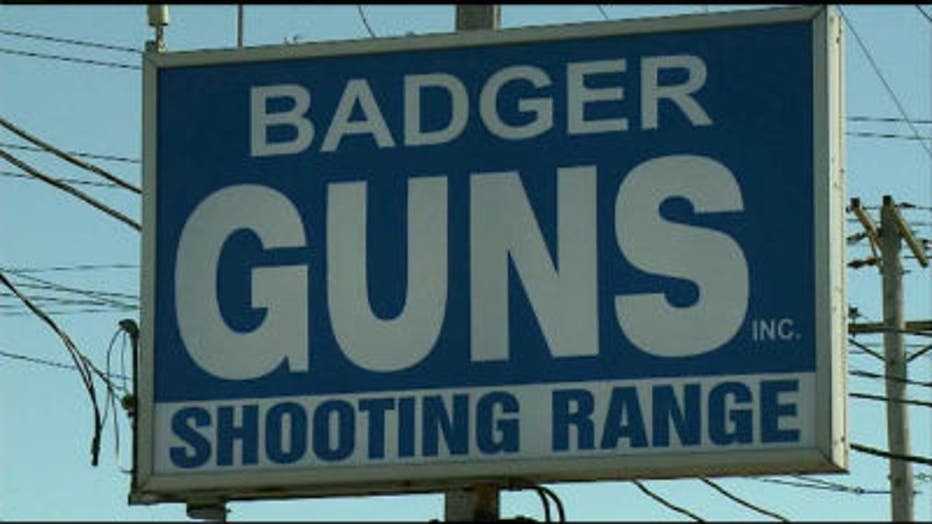 The trial will resume on Monday, October 12th for its third week.