Baby dressed as Harry Potter poses for adorable photo shoot


PEKIN, Ill. – The internet is falling in love with a young Harry Potter look-a-like, thanks to the camera skills of photographer and new mom Kayla Glover.

Kayla's daughter, Lorelai, was born on May 12, and since then Glover has started her own business, Kayla Layla Photography, located in Pekin, Illinois. But her most magical photos are those from the themed photo shoots of her new baby girl she does each month.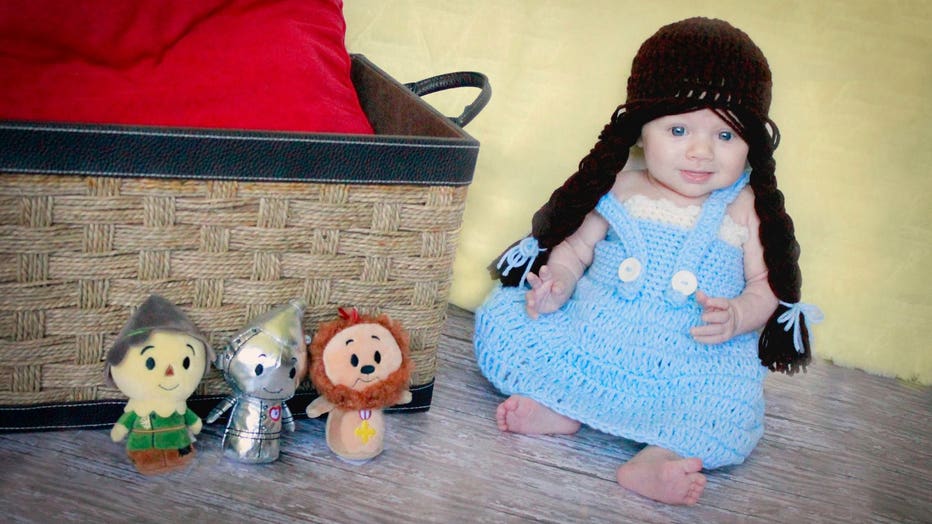 Lorelai at 2 months (Kayla Layla Photography)


"Themed shoots are my absolute favorite to shoot. I love mixing fantasy with reality and incorporating themes that have special meaning," Kayla wrote on Facebook.

At 2 months, Lorelai was dressed up as Minnie Mouse and as Dorothy from "The Wizard of Oz," but it was the 3-month shoot that brought Kayla's new photography business into the limelight.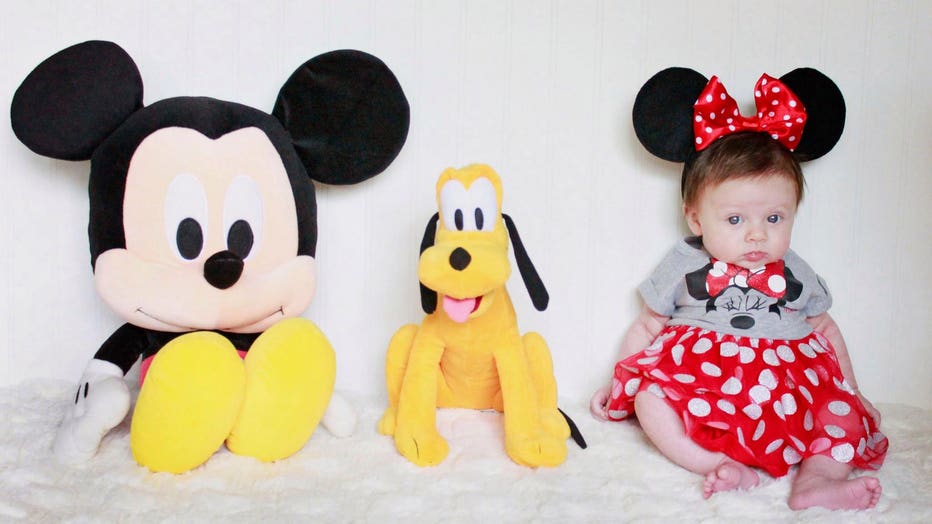 Lorelai at 2 months (Kayla Layla Photography)


In August, Kayla combined her love of her new daughter Lorelai with her love for Harry Potter, and did an incredible shoot to show it off.




"I have been a fan since I was a child and still have all of my original books. I used to wait in line at Wal-Mart or Barnes & Noble to get my copy at midnight on release day. I was depressed for weeks when the series ended. I still get teary eyed when I think about Fred Weasley..." Kayla wrote on her blog on August 22.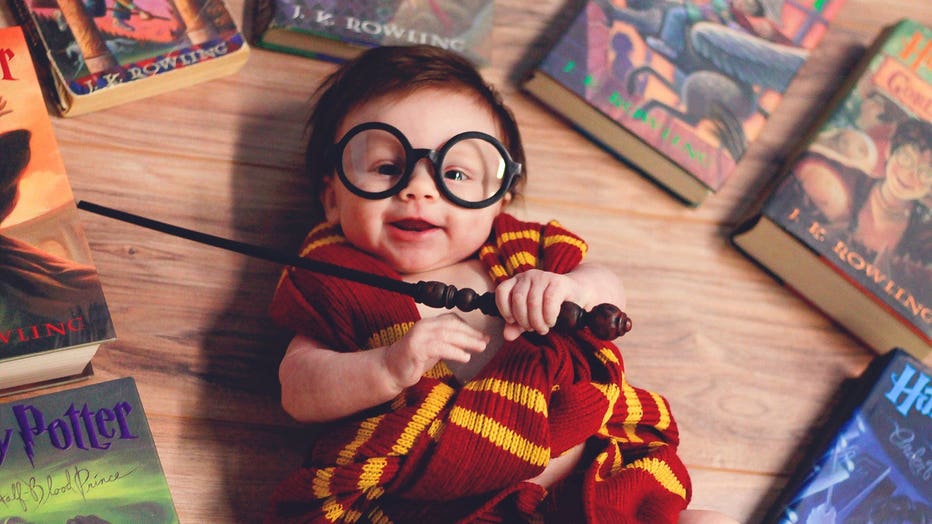 Lorelai at 3 months (Kayla Layla Photography)


And she can't wait to share her "Harry Potter nerd" side with her daughter one day: "I am excited for the day that I can introduce these books to her and hope she loves them as much as I did."

But why pick Harry, and not Ginny, or Hermione, or any of the other female characters in the book?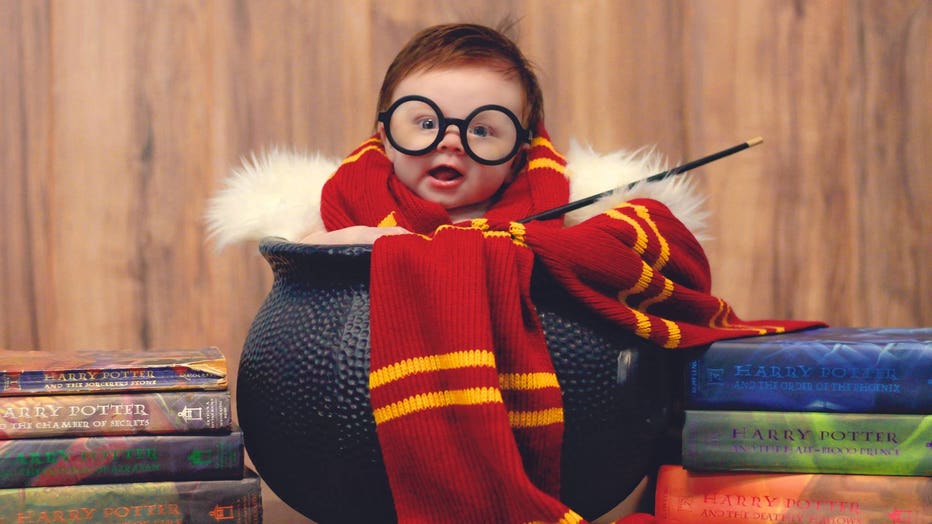 Lorelai at 3 months (Kayla Layla Photography)


"Lorelai has a very Harry Potter look to her with the big eyes and the constantly messy hair, so this was a cinch," Kayla said.

At 4 months, Lorelai was dressed as Ash Ketchum, the main character in the Pokemon television series that aired in the late 1990s and early 200s.

"I'm not ashamed to admit that my husband and I have played our fair share of Pokemon Go. When we were brainstorming ideas for our daughter Lorelai's 4 month shoot, it seemed like the obvious choice," Kayla wrote about that shoot.




For 5 months Lorelai was dressed up as Cruella de Vil in a fun "101 Dalmatians shoot" with their dogs.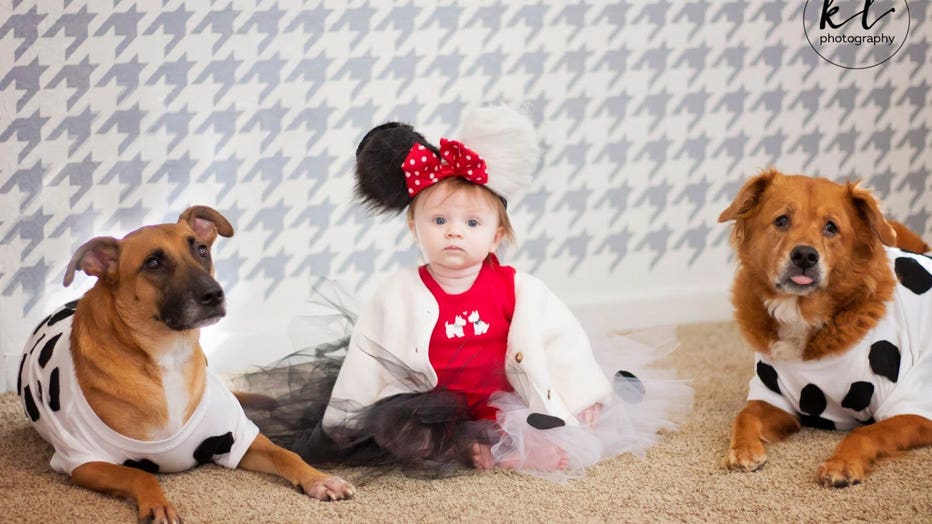 Lorelai at 5 months (Kayla Layla Photography)


We can't wait to see what she does next! You can follow her blog here and her Facebook page here.