Authorities ID pilot killed in plane crash near Sheboygan County Memorial Airport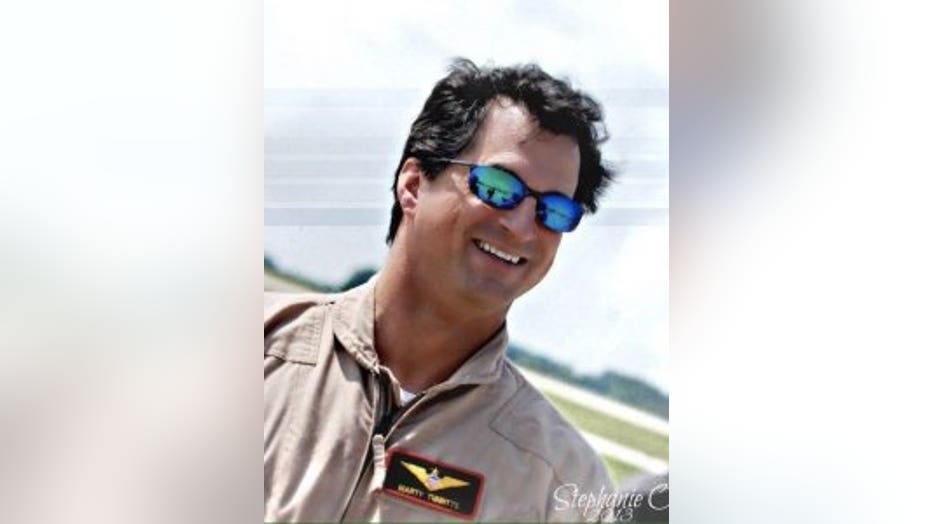 SHEBOYGAN COUNTY -- The Sheboygan County Sheriff's Office says the pilot killed in a plane crash in Sheboygan Falls is 50-year-old Martin Tibbitts of Grosse Pointe, Michigan. Tibbitts had just taken off from the Sheboygan County Memorial Airport when he went down and hit a farm building on Friday, July 20.

The National Transportation Safety Board (NTSB) is leading the investigation into the crash with help from the FAA. Officials were on scene Saturday, July 21 and will continue to be there through the weekend, and possibly early next week.

Just hours into the Aviation Heritage Center of Wisconsin's 11th annual Air Clinic, Pilot Martin "Marty" Tibbitts encountered trouble in the air soon after takeoff. His vintage, single-engine, military-style plane went down just a half-mile from the airport. Tibbitts was killed on impact.

The crash has left fellow Warbird flyers devastated and puzzled.

"These planes, every year, have to be inspected," said Paul Walter, former president of the Aviation Heritage Center of Wisconsin.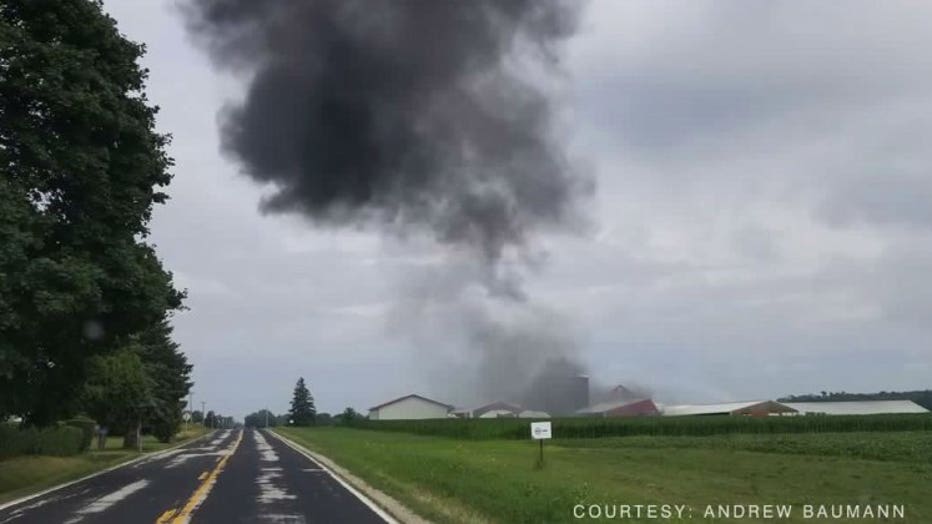 Plane crash in Sheboygan Falls courtesy Andrew Baumann


The crash happened at Fly By Acres Farm, injuring two people -- one seriously -- and killing several animals.




"There were workers in there feeding cattle or calves in the building where the plan came through and were hit by the airplane," said Sheboygan Falls Fire Chief Bob Kroeplien.

Several nearby buildings caught fire, producing a black cloud of smoke visible for miles away. First responders from all around the area battled the flames. Chief Bob Kroeplien, with the Sheboygan Falls Fire Department, the loss is personal.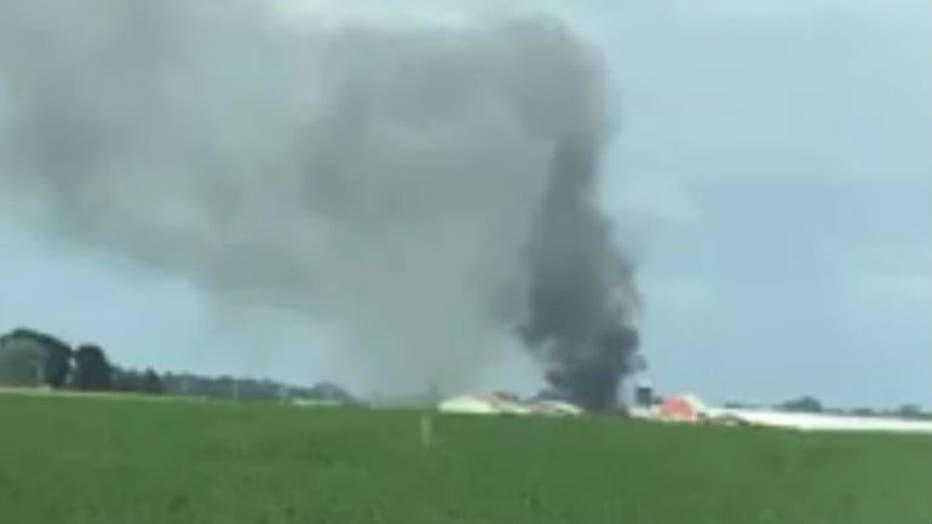 Plane crash in Sheboygan Falls courtesy: Helen Ploetz Stanskas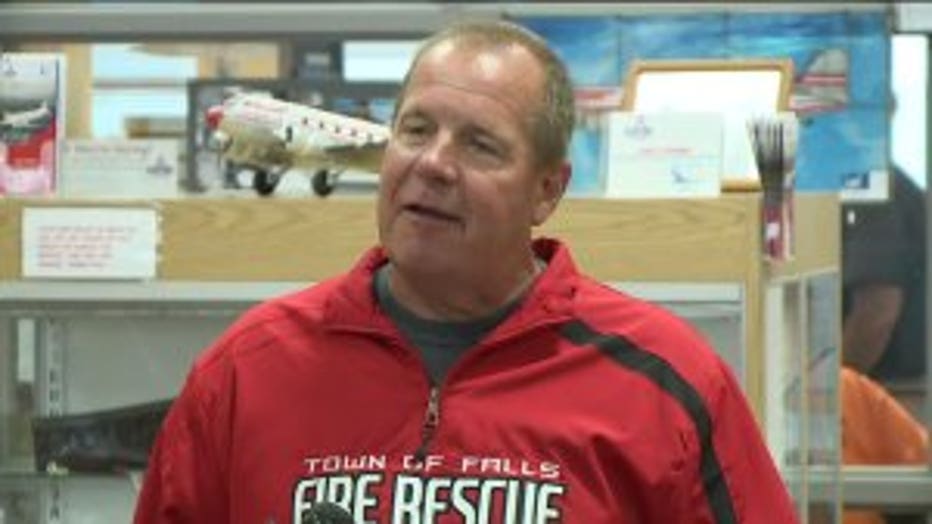 "It's the farm I grew up on," Kroeplien said. "The farm happened to be my brother's farm."

Officials with the NTSB will look at the pilot's training and flight track, the aircraft and weather to determine what happened and ensure it doesn't ever happen again.

"We don't know what caused this accident," said Air Safety Investigator Jack Vanover, with the NTSB.




Tibbitts' brother, JC, shared the following statement:

"Our family is devastated by the loss of Marty. To say he was passionate about all things in his life - family, business and aviation would be to immensely understate the case. He died pursuing one of his passions. This past Tuesday before leaving for Wisconsin he showed us aerial photos of the formation he would be flying at Oshkosh. He was a highly skilled pilot who enjoyed the history and camaraderie that came with flying vintage military planes. Beyond his family, friends and business associates, many will miss this unique and special person."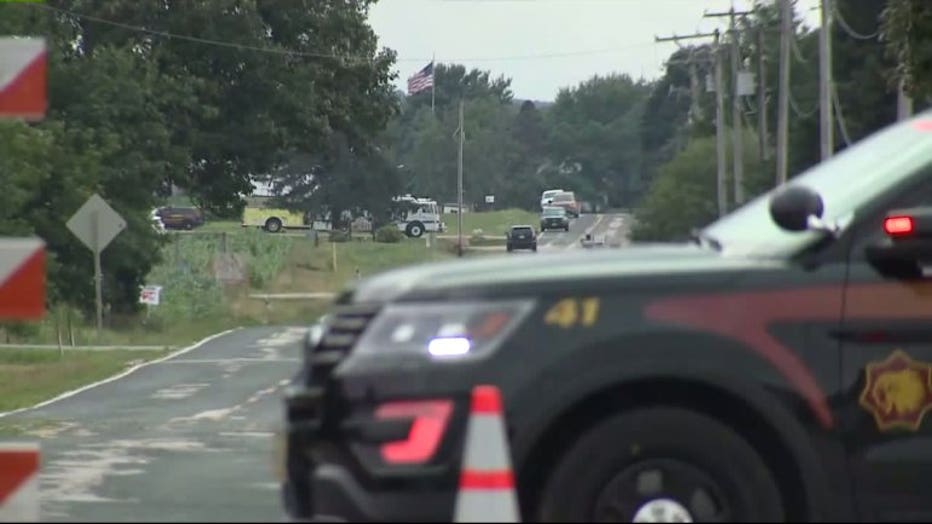 An event these pilots look forward to all year long is now marked by tragedy; one of their own killed pursuing their shared passion.

"They're your family members and of course whenever you lose a family member, it's a sombering event," said Walter.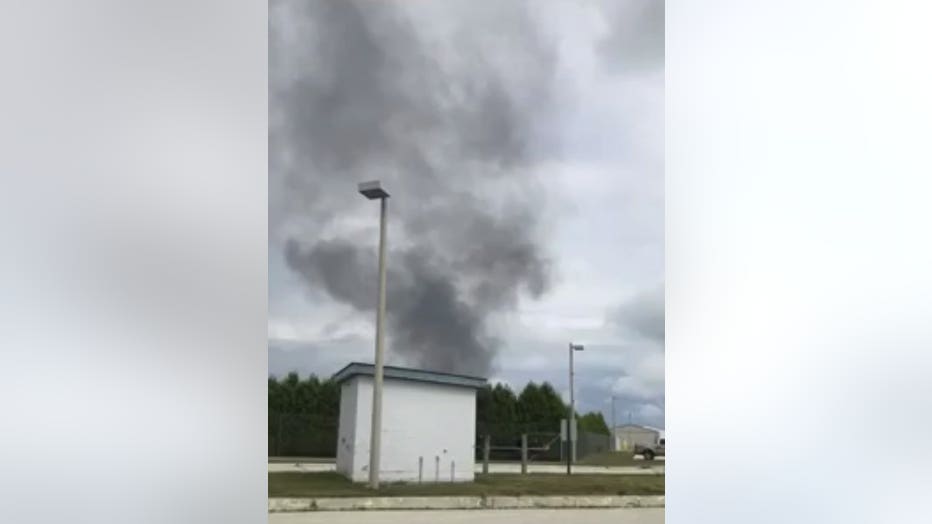 Plane crash in Sheboygan Falls courtesy: Helen Ploetz Stanskas


The NTSB says a preliminary report will be released within the next week. It could take more than a year to determine probable cause of the crash.

As for the people injured, the male victim remains in serious condition while the female victim's condition has improved. Initial reports also indicated all 40-some calves in the barn died. The fire chief says that's not the case -- several calves survived and are being cared for at another facility.