At Laborfest, U.S. labor secretary says Donald Trump would throw the country into recession


MILWAUKEE -- The U.S. labor secretary on Monday, September 5th stopped at Laborfest on the Summerfest grounds to promote Hillary Clinton, and said Donald Trump would throw the country into recession.

Laborfest attracts top politicians, including President Barack Obama in the past, but Hillary Clinton, Bill Clinton and Tim Kaine were in other key states Monday.

To Milwaukee, they dispatched a surrogate -- Tom Perez, a member of the Obama cabinet.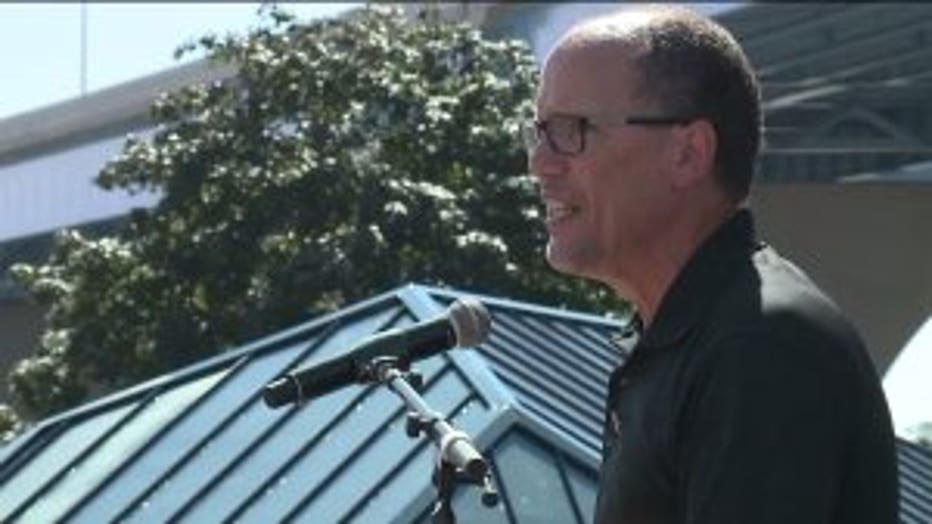 "Hillary Clinton is all about we. Donald Trump is all about me!" Perez said.

Perez drew a small but vocal crowd at Maier Festival Park. He told union members Trump will cost jobs and divide the country.

"The Trump train wreck is a train wreck for labor unions. It`s a train wreck for working families. It`s a train wreck for immigrants," Perez said.

Perez was in the Badger State Monday, but, riding a lead in the polls, Clinton hasn't been for months.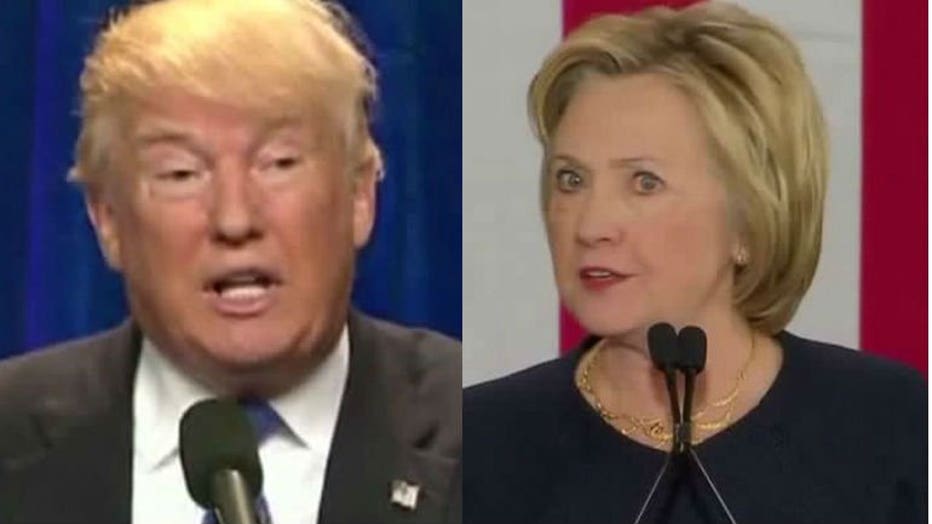 Donald Trump and Hillary Clinton


FOX6's Theo Keith: "Should people take that as a sign she thinks the state pretty well wrapped up?"

"Oh, Hillary Clinton is not taking anything for granted. That`s why I`m here in my personal capacity on behalf of her," Perez said.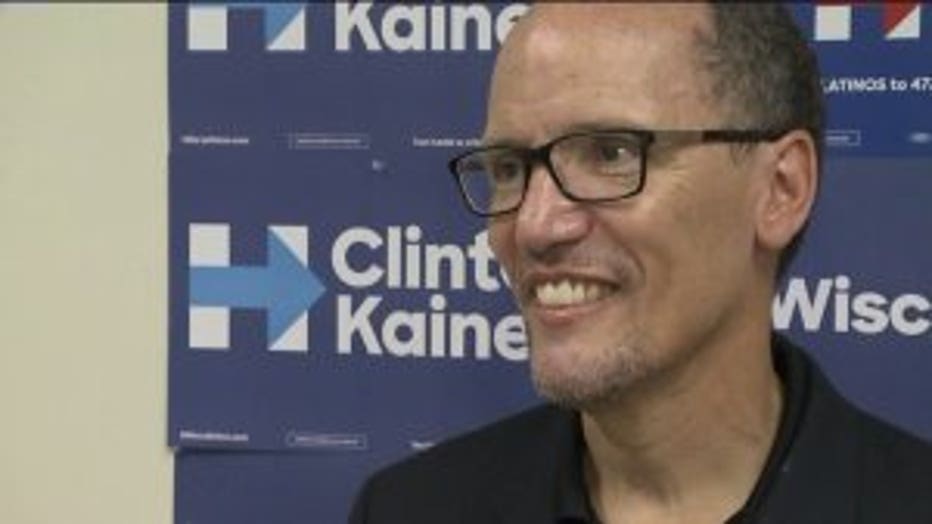 It was clear Perez trusts Clinton, but, according to polls, only a quarter of Wisconsin voters do.

So does Clinton need to build trust?

"The voters who know Hillary Clinton the best, the voters of new York, voted not once but twice to elect her. The voters of the Democratic primary voted overwhelmingly for Hillary Clinton," Perez said.

Earlier Monday, labor rolled through downtown in the annual parade. While it was innocent for some, others had a more political message. Union members said 2016 would be a critical year to stick together.

"I believe that the middle class is the backbone for this country, and it needs to be heard," one person said.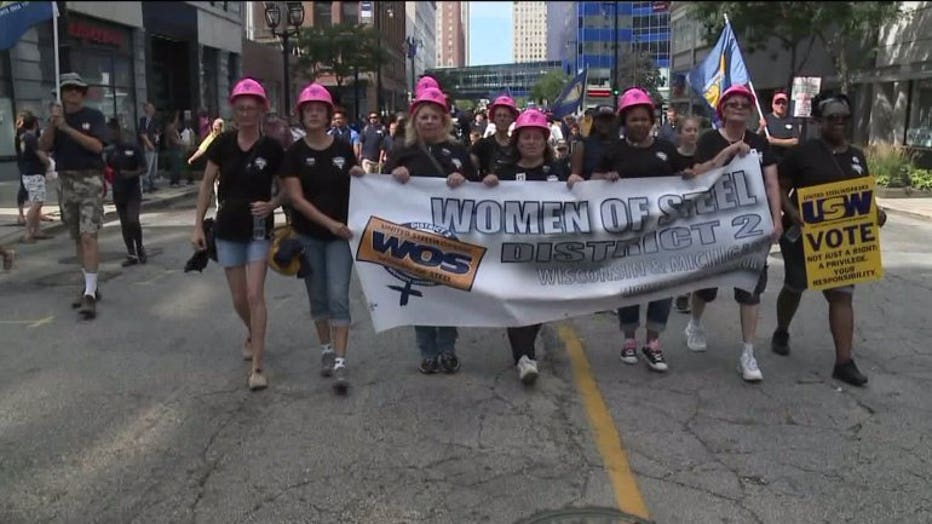 The Trump campaign responded that only Trump, not Clinton, could get the economy moving.

Wisconsin Republicans said the Perez visit was Clinton's "desperate" attempt to rally her base, with her lead over Trump shrinking to three points in the latest Marquette University Law School poll, released on August 31st.