Assessing the damage: Storms that passed through NE Wisconsin spawned 4 tornadoes
GREEN BAY -- The National Weather Service in Green Bay indicates a storm that passed through northeast Wisconsin on Monday, July 6th spawned four tornadoes. That's the preliminary word from weather teams on the ground in the region.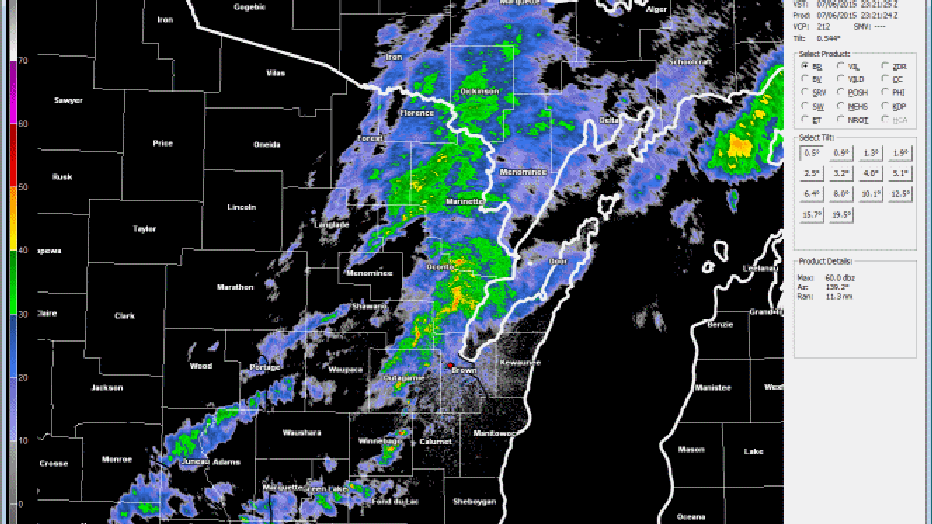 The NWS says the first tornado developed just ahead of the main line of showers over northern Waupaca County. Officials say this storm generated a brief EF1 tornado about 3 miles west of Marion in extreme northern Waupaca County.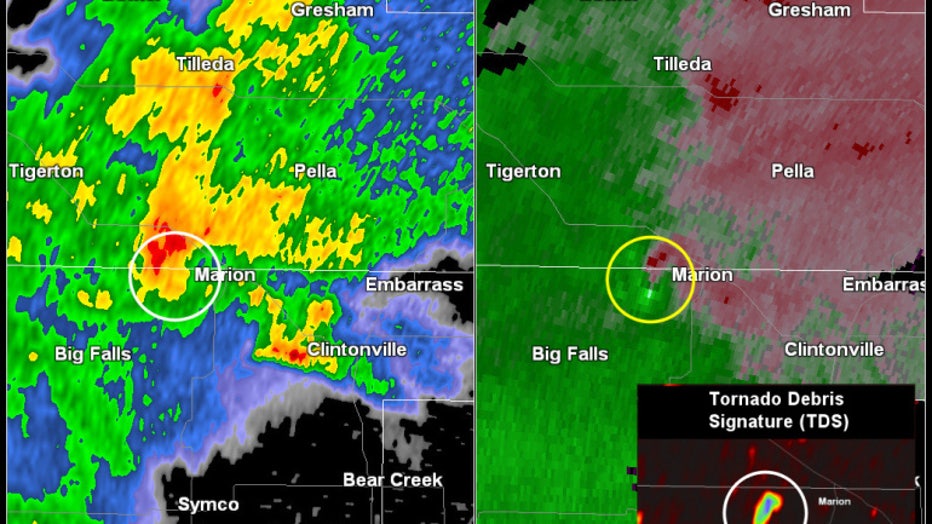 Radar reflectivity (above Left) and radar velocity (above right) around time of the EF1 tornado west of Marion. Insert in the above image is the dual polarization correlation coefficient (CC) product denoting the location of debris produced by the to


As this cell continued to move northeast into Shawano County, it produced another very weak tornado (EF0) that briefly touched down near Pella in central Shawano County around 5 p.m.  The dashed circle in the image below denotes a new circulation associated with a different cell that was developing to the southeast of the Pella (just north of Embarrass).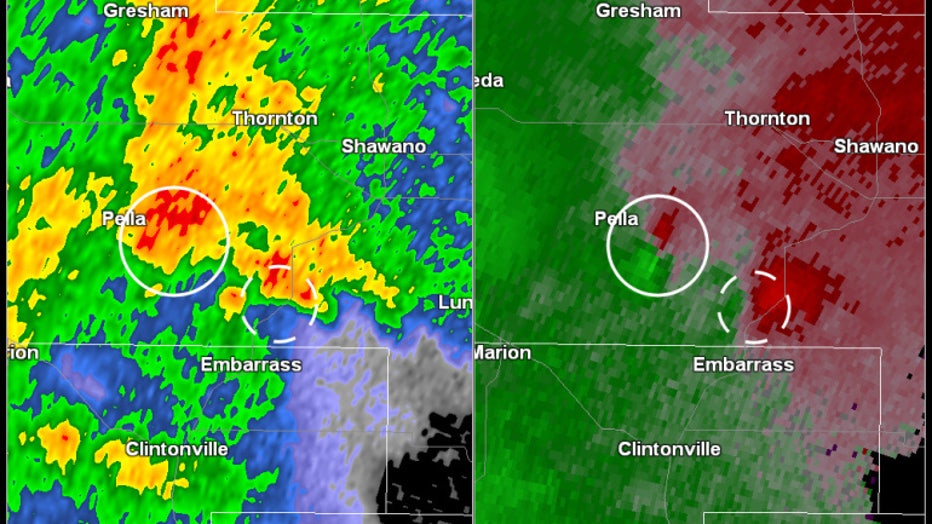 Radar reflectivity (above left) and velocity image (above right) associated with brief tornado touchdown near Pella (denoted by solid circle in the image above). Dashed circle denotes a new circulation that eventually produces a tornado near Gillett


This new cell north of Embarrass continued to organize and strengthen and eventually produced an EF1 Tornado near Gillett in western Oconto County around 555 pm CDT (see image below) as well as another brief EF0 just to the east.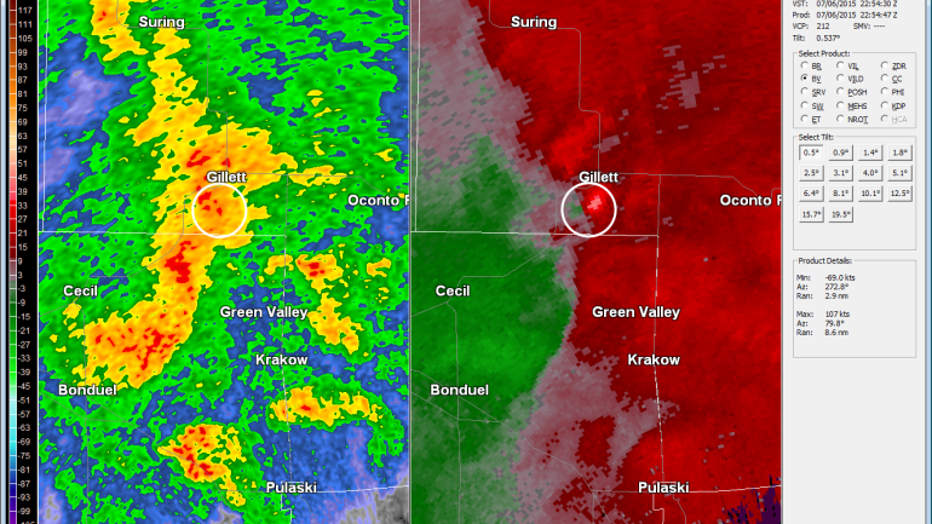 Radar reflectivity (above left) and velocity (above right) denoting the location of the storm that produced an EF1 tornado near Gillett around 555 pm CDT. Credit: National Weather Service