Arrested: Woman suspected of robbing 2 banks while on her phone now in custody


BROOKFIELD -- A woman wanted for allegedly robbing two banks in three days is now in custody. Police say she took undisclosed amounts of cash from a bank in Brookfield on Saturday, March 25th and a bank in Hales Corners on Monday, March 27th. The suspect, who was wearing a bright pink hoodie, was on her cell phone the entire time she committed the robberies.

Brookfield police said thanks to numerous tips from the public, officers were able to identify and arrest the woman on Tuesday afternoon, March 28th.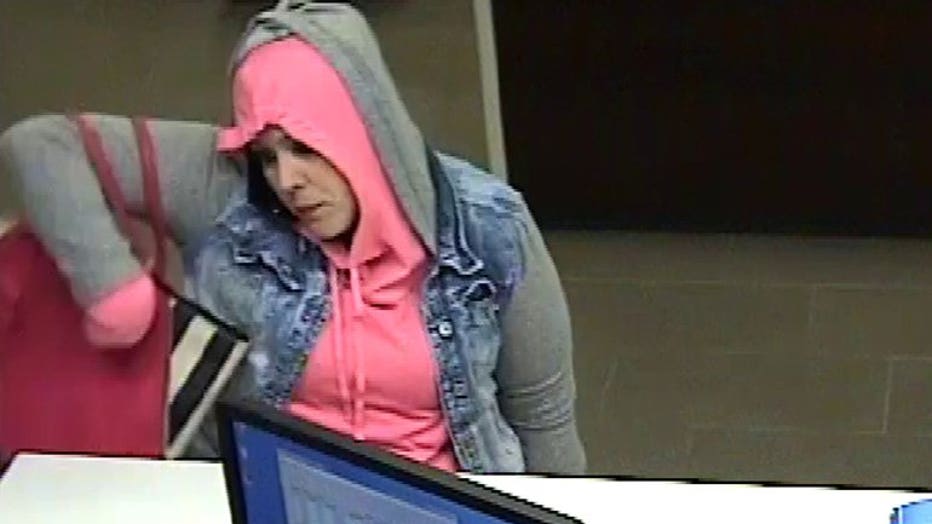 Brookfield bank robbery suspect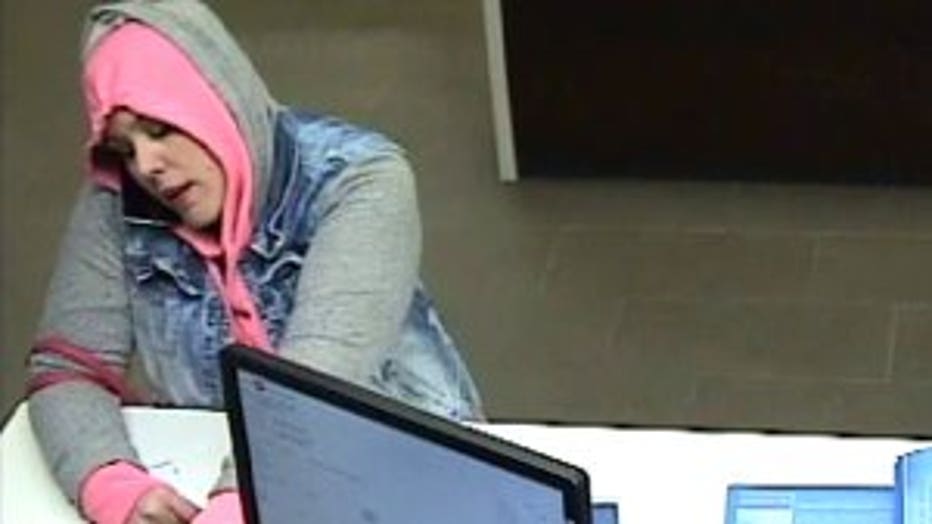 Brookfield bank robbery suspect


The woman, whose name has not yet been released, is accused of robbing the BMO Harris Bank on N. 124th Street in Brookfield around 9:30 a.m. Saturday morning.

"I feel very secure in this bank. It's wide open, and certainly lends itself to being caught if you're a perpetrator," said Bob Brabham, BMO Harris Bank customer.

Police say she passed a note to the teller that implied she had a weapon, and then took an undisclosed amount of cash.

Throughout the crime, police say the woman was on her cell phone.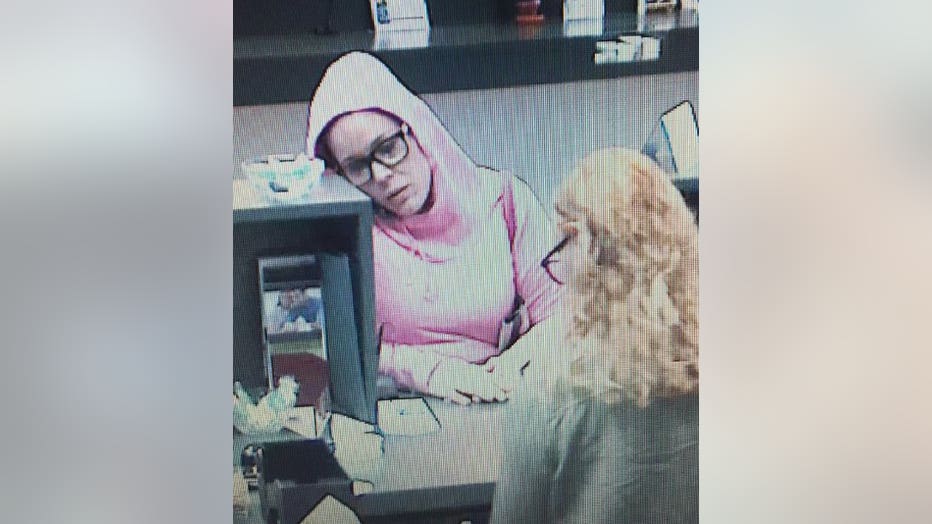 "I think it's becoming more typical these days. People on their cell phones at all times, regardless of what they're doing. Quite frankly, it doesn't surprise me. It does puzzle me," said Brabham.

Two days later, Hales Corners police said the same suspect robbed the Tri City Bank on S. 108th Street -- around 4:45 p.m. on Monday. Surveillance footage shows she again wore the bright pink hoodie and appeared to be on her cell phone. During this incident, she wore thick black glasses.




Brookfield police said the suspect was being booked in the Waukesha County Jail. She will likely appear in court on Wednesday, March 29th.

Meanwhile, bank officials have recorded serial numbers on the $50 bills that were taken.