Armed & dangerous: 2 men remain at large after FBI roundup targeting "Maniac Latin Disciples" gang


SOUTHEAST WISCONSIN -- Law enforcement officials in the pre-dawn hours on Thursday, October 6th conducted a major roundup of violent gang members accused of trafficking drugs into southeast Wisconsin. Two men remain at large.

The roundup was spearheaded by the FBI with assistance from the DEA, U.S. Marshals and law enforcement in the Racine, Kenosha and Waukesha areas as well as some parts of northern Illinois.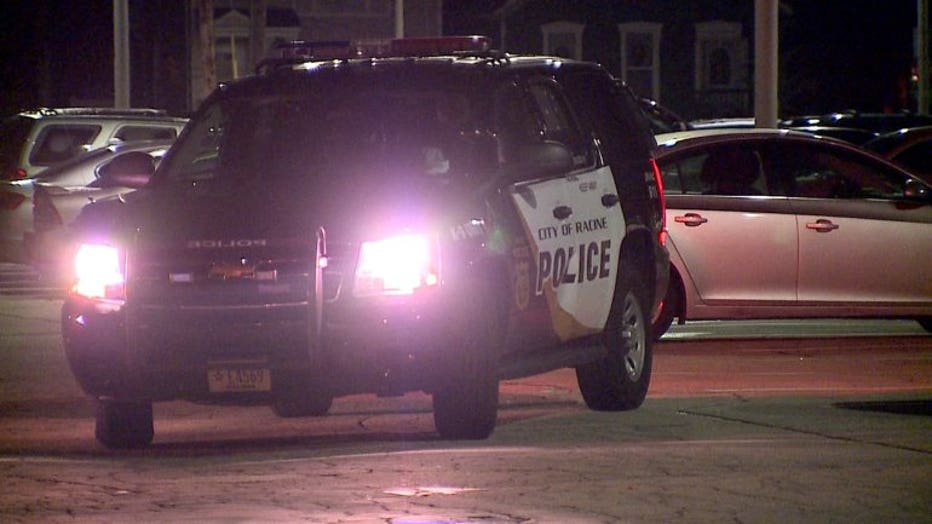 FBI officials said Thursday afternoon 28 people were arrested on federal and state charges ranging from narcotics trafficking to armed robbery, and 14 search warrants were executed throughout Racine and Kenosha Counties, as well as in northern Illinois.

Investigators said this was part of a year-long operation by the FBI's Southeastern Wisconsin Regional Gang Task Force, comprised of local, state and federal agencies to crack down on a specific gang -- the Maniac Latin Disciples, or MLDs, and their "violent grip over southeastern Wisconsin."

Officials said this gang has been active in southeastern Wisconsin for the last decade -- coming into the southern portion of the state from Illinois.

They're part of a "criminal enterprise" that's profited from trafficking drugs in bulk, armed robberies and employing violence against their community through multiple shootings.




During Thursday's raids, officials were able to seize vehicles, weapons, body armor, ammunition, more than 40 pounds of marijuana and cocaine and more than $80,000 in cash from more than 20 different locations throughout southeastern Wisconsin and northern Illinois.

Investigators said many of the top-ranking leaders of the gang were taken out in this raid. However, two men still remain at large.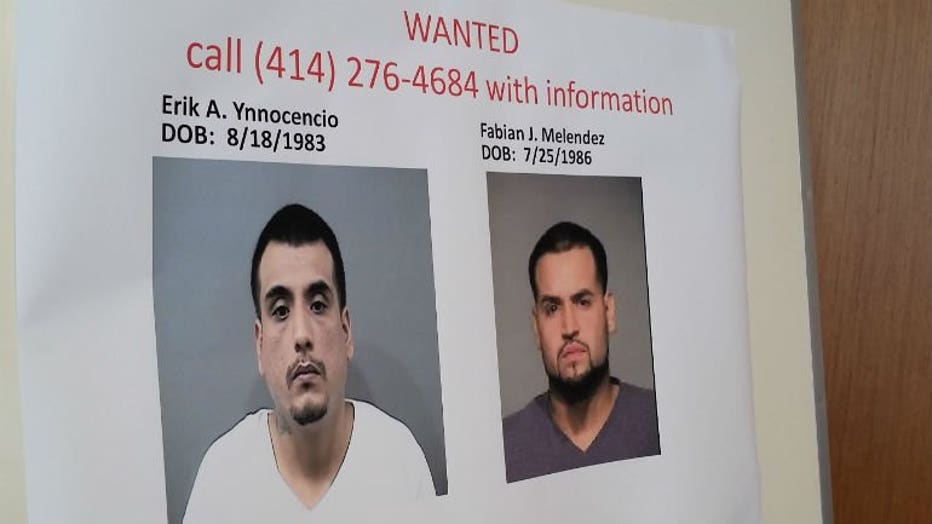 Eric Ynnocencio and Fabian Melendez are considered armed and dangerous.

The FBI is asking for your help locating them.

Officials said this was one of the largest roundups in many years.

"Targeting roughly between 40 and 50 target locations throughout that area in order to disrupt a gang and drug trafficking organization that's operating in this area," Robert Botsch with the FBI said.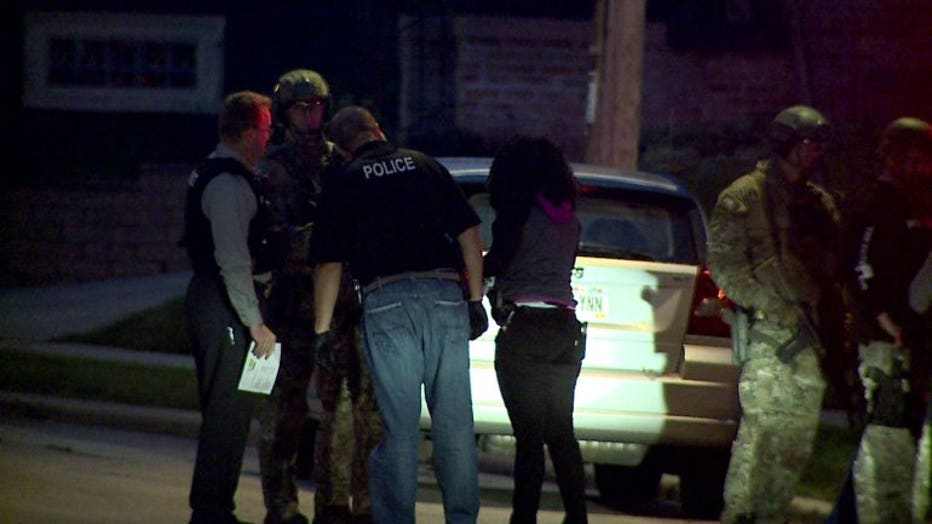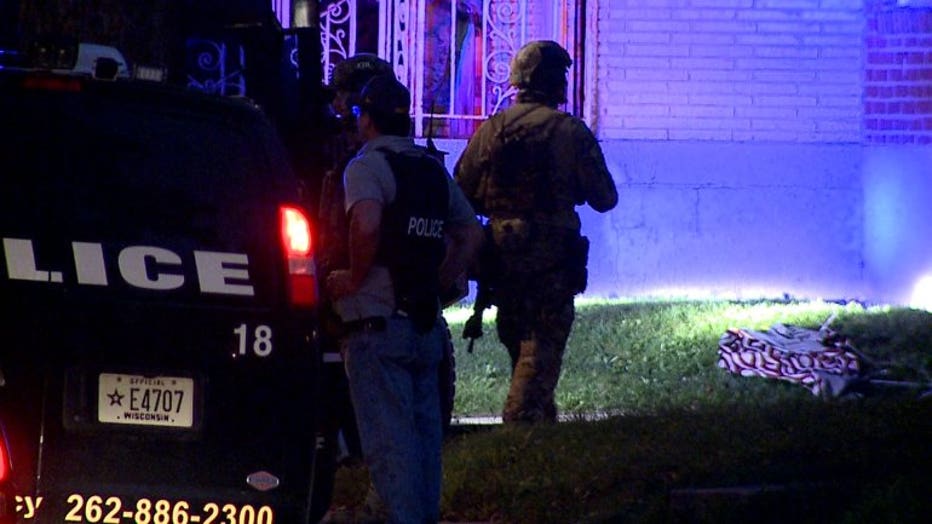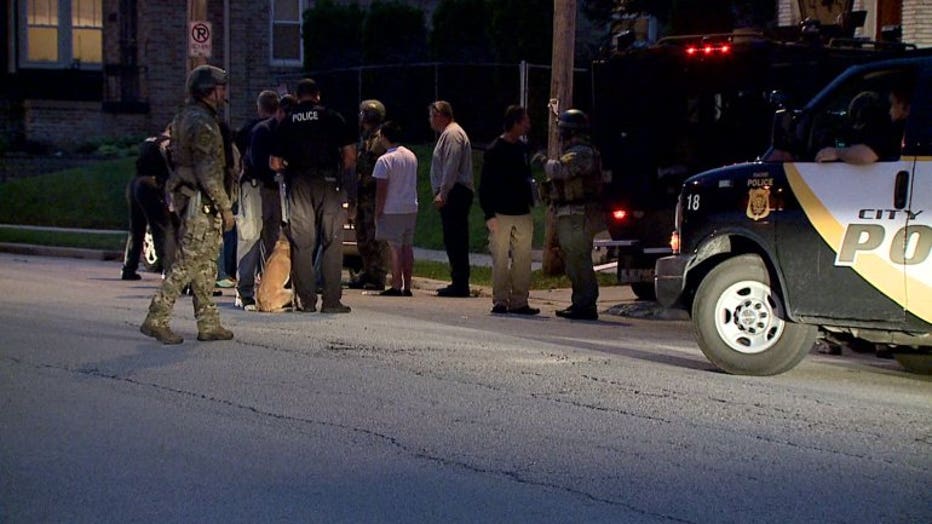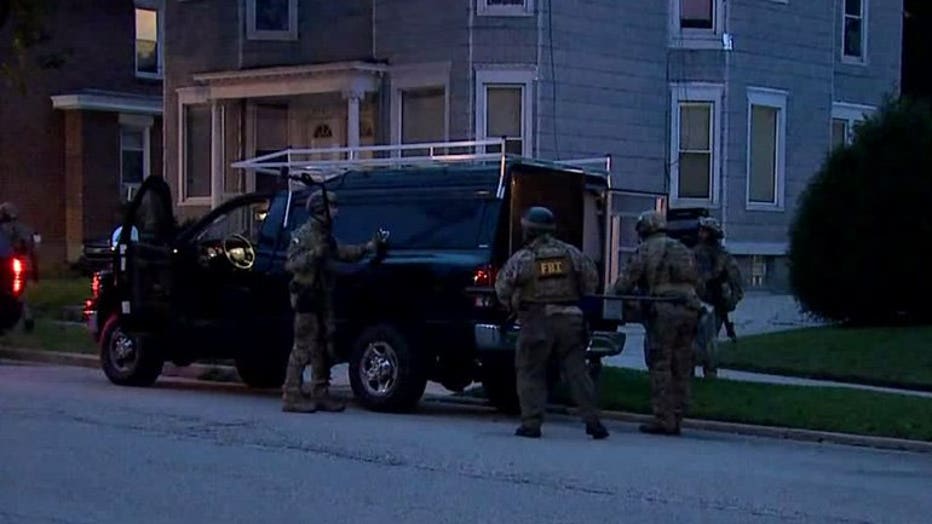 Law enforcement raid in southeast Wisconsin


Below are the names of the alleged Maniac Latin Disciples gang members arrested Thursday:

Gregory D. Tirado, Jr., age 28
Melissa Rios, age 34
Juan Paul Guajardo, age 41
Jose Perez, age 42
Juan C. Ramirez, age 32
Frederick A. Evans, age 54
Martin L. Lazcon, age 24
Brian Johnson, age 22
Gregory D. Tirado, Sr., age 46
Janet Serrano, age 20
Tyler M. Christman, age 26
Ashley B. Craddock, age 20
Jason R. Lopez, age 39
Bradley R. Sorenson, age 25
Marelo Ortiz-Cartagena, age 68
Ernesto N. Perez, age 41
Marco A. Munoz, age 25
Marcello Tirado, age 19
Angel H. Reyes, age 45
Eric J. Minkey, age 38
Trevian Dumas, age 22
Pedro Juarez, age 36

If you have information as to the whereabouts of Erik Ynnocencio and/or Fabian Melendez, you're asked to call the FBI Milwaukee Division at (414) 276-4684.

Monitor FOX6 News and FOX6Now.com for updates on this developing story.