AP: Tony Evers elected Wisconsin governor, denying Scott Walker 3rd term


MADISON/PEWAUKEE -- Democrat Tony Evers defeated Wisconsin Gov. Scott Walker in a nailbiter, denying the polarizing Republican and one-time presidential candidate a third term. Gov. Walker refused to concede this race. Instead, pointing to a batch of ballots that held up those final numbers.

Evers' win on Tuesday is a huge victory for Democrats, who couldn't find the recipe to take out Walker in three previous elections, including a 2012 recall.

Evers campaigned on the promise of cutting middle-class income taxes, eliminating a tax credit program for manufacturers and possibly raising the gas tax to pay for roads.




Evers is a former teacher who's been state schools superintendent since 2009. He turned his understated personality to his advantage in the campaign, arguing that voters were tired of divisiveness and yearned for more collegial politics.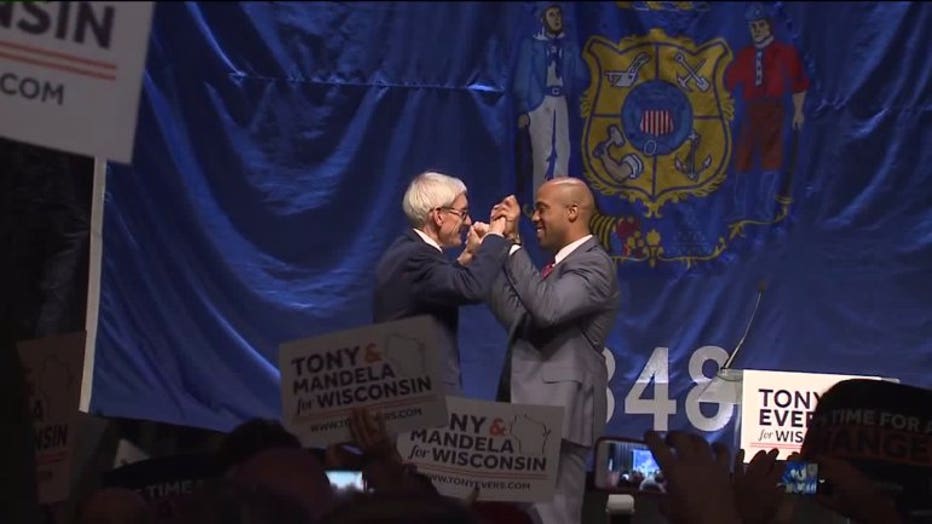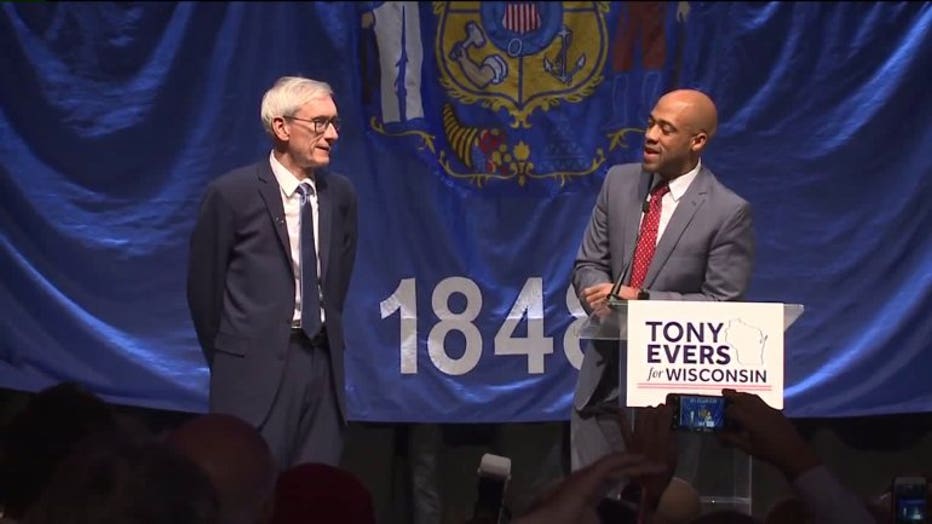 The Democratic Party of Wisconsin issued this statement on Evers' victory:

"Tonight, Wisconsin turns a new page. Under Tony Ever's leadership, Wisconsin will once again strive to be a state where everyone has a fair shot to get ahead and make a good life for themselves. Today we leave behind the politics of divide and conquer and chart a new future where we invest in each other's success because we all do better when we all do better.

Tonight's win is a victory for all of Wisconsin. Wisconsinites have voted for a vision of our state where everyone has affordable, quality health care, where our schools are fully funded and where every hardworking Wisconsinite has the opportunity to get ahead. These are our Wisconsin values, and Tony Evers will be their champion. I cannot wait to see the future we leave for our families and our children with Tony Evers as our governor.

We are incredibly grateful to the volunteers who gave their all to elect Democratic leadership. Victories like tonight would not be possible without your activism and energy, and we hope you will continue to mobilize and organize with us as we continue the fight for our values."

Wisconsin's race for governor was shaping up to be the tightest in more than 50 years. Lieutenant Governor Rebecca Kleefisch told supporters at Governor Walker's election night watch party in Pewaukee early Wednesday they are "preparing for the likelihood of a recount."


Kleefisch told supporters just before 1 a.m. that "the fight is not over." She said: "We must ensure every valid vote in the state of Wisconsin is counted and we must be gracious no matter the outcome."

Walker's campaign argues that "thousands" of ballots were damaged and may have skewed the final numbers. Kleefisch told supporters to prepare for a "long, drawn-out recount."

Walker and Evers were neck and neck with 90 percent of precincts reporting. The lead flipped back and forth through the night as more votes are counted, with the lead as small as a couple hundred votes.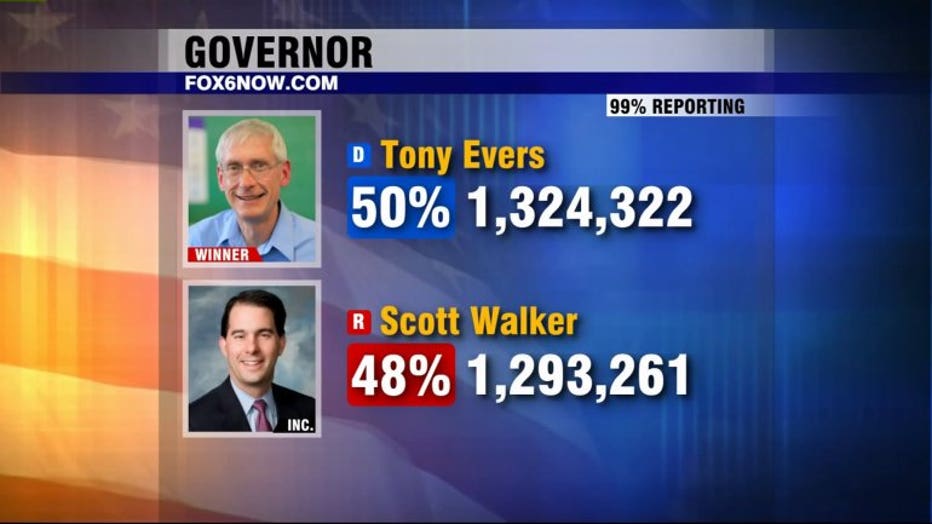 The last time a governor's race was decided by less than 1 percentage point was in 1960, when the winner had just under 12,000 more than his opponent.

There is no automatic recount in Wisconsin, but if the loser is within 1 percentage point, he can request a recount.

There were uncounted ballots in Milwaukee County. The city of Milwaukee's elections commissioner, Neil Albrecht, said 47,000 ballots were to be counted by 1 a.m. Wednesday.

We're told absentee ballots cannot be processed until the polls open on Election Day.

Here are the City of Milwaukee absentee ballot totals: