"Anchor hung around our neck:" All Democrats challenging Gov. Walker are against Foxconn deal


MADISON -- Gov. Scott Walker has called it a game-changer for Wisconsin, but all of the Democrats challenging him in the 2018 governor's race are against the deal in which Taiwanese electronics company Foxconn would build a massive plant and receive cash payments from the state.

Milwaukee businessman Andy Gronik, who initially supported the jobs deal, is now against it. He and state schools Superintendent Tony Evers said they would try to renegotiate the agreement if elected governor. A third candidate has launched a petition asking the Wisconsin Senate to reject the $3 billion incentives package.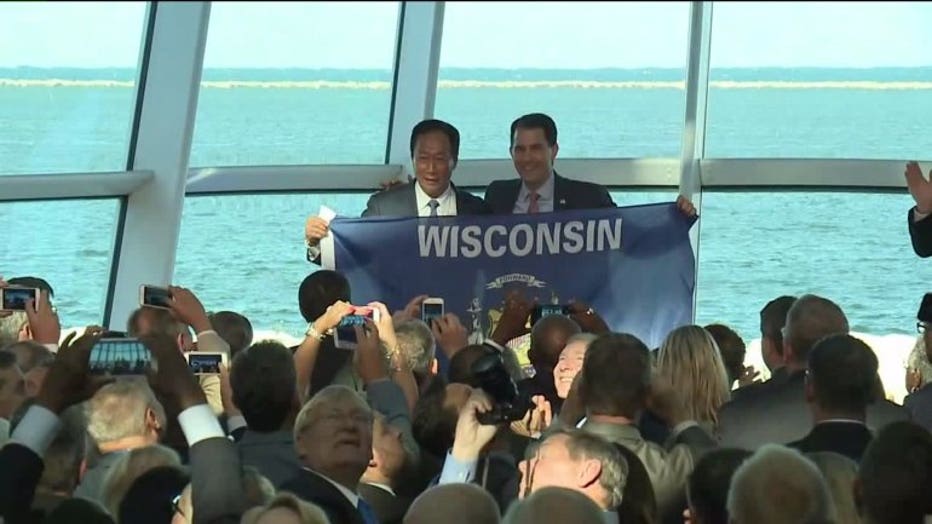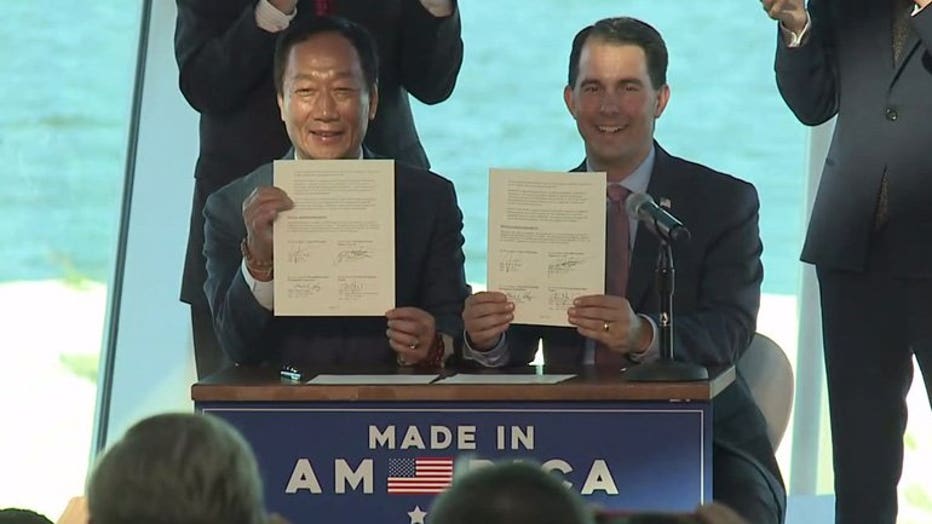 Foxconn CEO Terry Gou, Gov. Scott Walker sign memorandum of understanding for new manufacturing campus in Wisconsin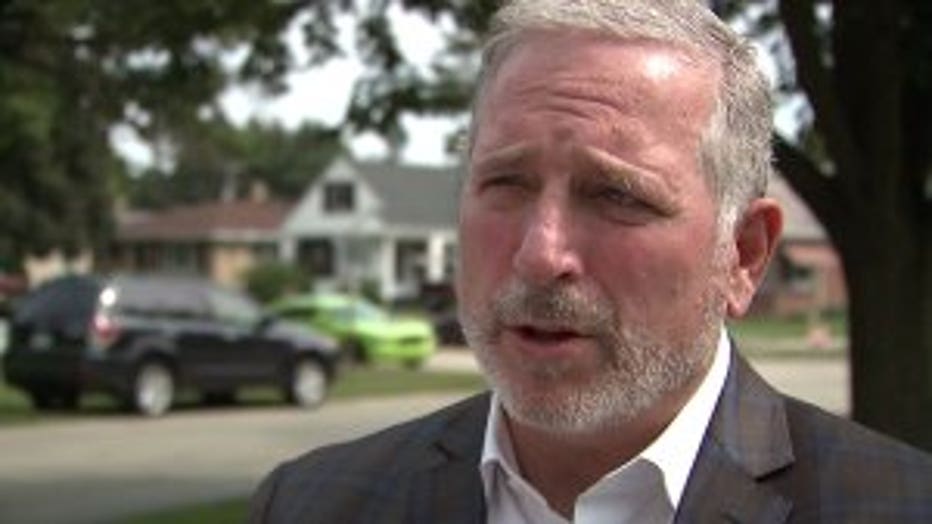 Under the terms of the deal, Wisconsin taxpayers would pay $2.85 billion to Foxconn if the company builds its proposed $10 billion LCD screen plant and hires 13,000 workers.

Gronik at first said thousands of new jobs shouldn't be a partisan issue, but now says he has concerns about a lack of guarantees of how much Foxconn will pay its workers, and how long before taxpayers break even.

"So many things in that deal are undefined," Gronik told FOX6 News. "We're getting an anchor hung around our neck for 25 years on a deal that's not structured in a way that anybody can make a knowledgeable decision regarding what they should do."

The nonpartisan Legislative Fiscal Bureau found that Wisconsin taxpayers would not be made whole on their investment until 2042-43, and payments to Foxconn would reach $312 million per year in the mid-2020s.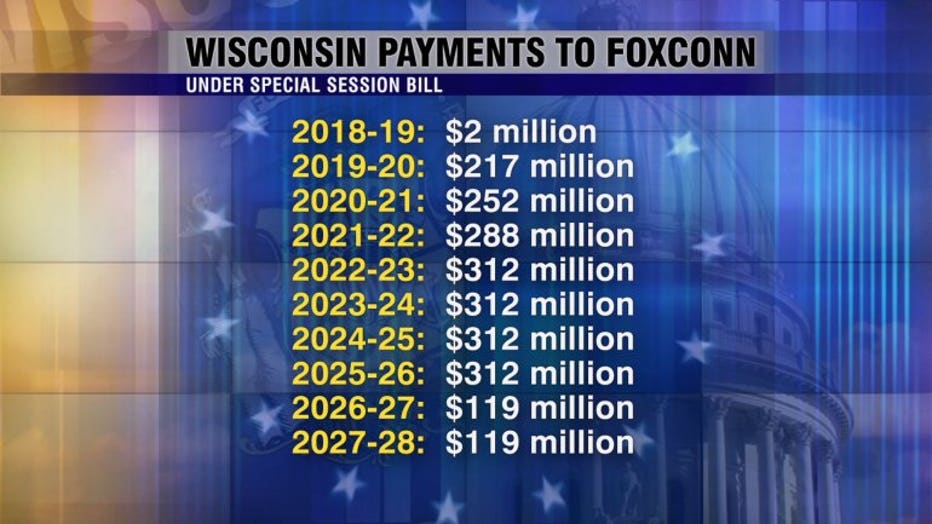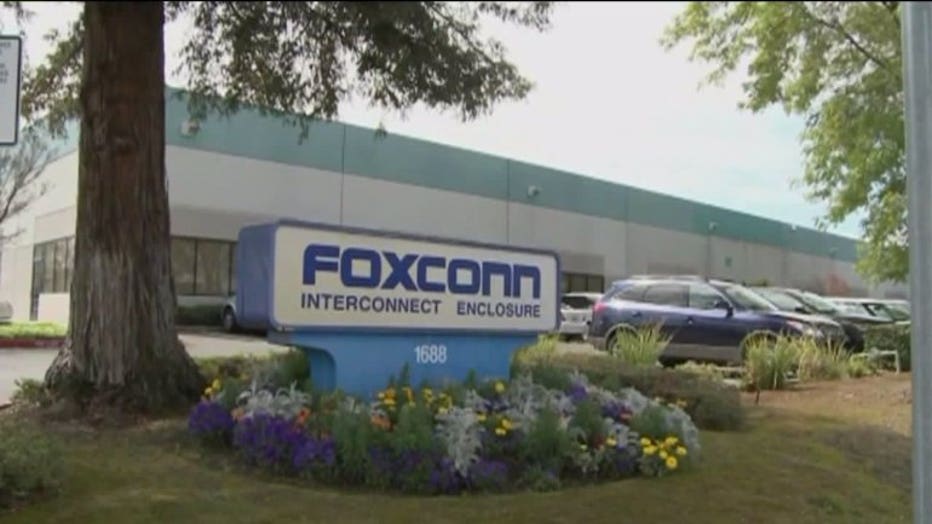 Gronik and a second candidate, Wisconsin Superintendent Tony Evers said they would try to renegotiate the deal if elected.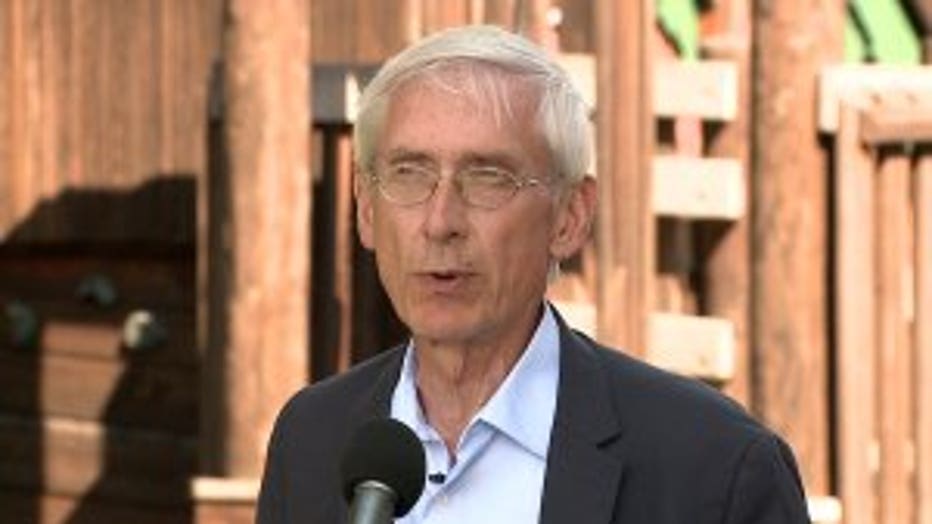 "Will I try? Absolutely. Depends on how much it's locked in place. In my opinion, it's a bad deal," Evers said after announcing his campaign last week.

Rep. Dana Wachs, D-Eau Claire said in a statement that he strongly opposes a deal "that would put Wisconsin taxpayers on the hook until 2043 and bring Chinese-style economics to Wisconsin, complete with air and water pollution and reckless government giveaways." Wachs voted against the incentives bill on the Assembly floor, though it ultimately passed, 59-30.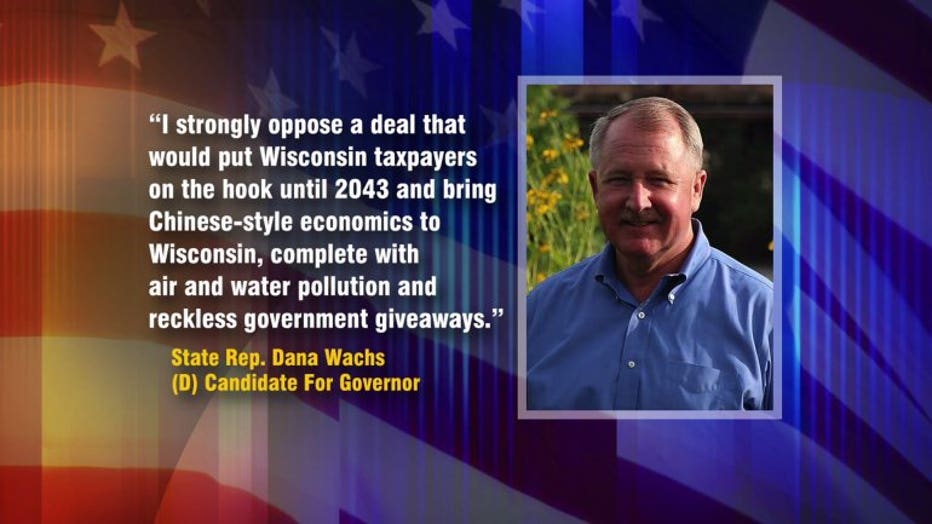 Candidate Bob Harlow has started a petition, urging the Senate to vote the deal down. He said Wisconsin should only give its tax incentives to local companies.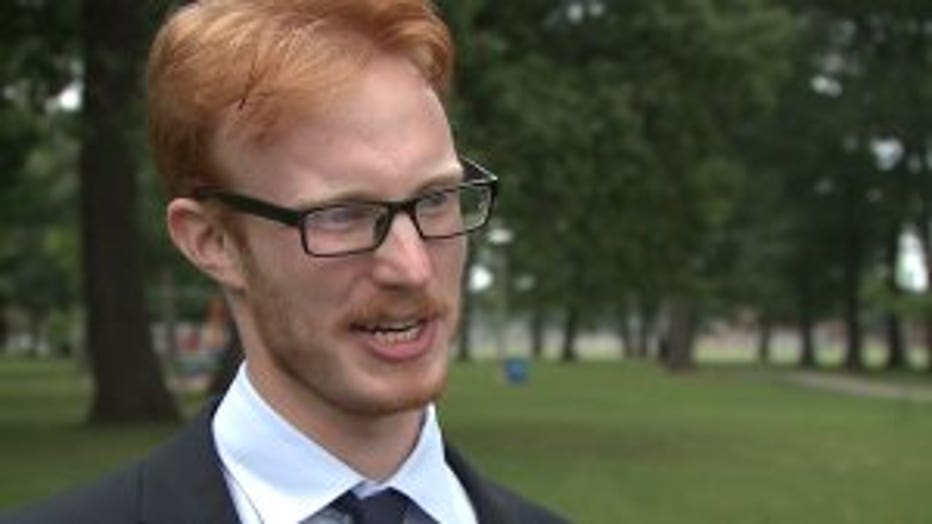 "The people of Wisconsin have a tremendous capacity for innovation. We don't need to pay some Taiwanese company to make jobs for us," Harlow said.

Harlow, Gronik and Evers campaigned Sunday at the Democratic Party of Racine County's summer picnic, not far from one of the sites Foxconn is considering for its LCD screen plant.

Three Assembly Democrats -- Minority Leader Peter Barca and Tod Ohnstad of Kenosha and Cory Mason of Racine -- voted for the incentives bill, saying all of their constituents supported it.

Walker has told critics to "suck lemons" and tweeted last week that "pushing to renegotiate will please 49 other governors with a renewed chance to land thousands of family-supporting jobs from Wisconsin."

The incentives bill still must clear the state Senate in September, where top Republicans have not ruled out the possibility of changes.