'An act of self-defense:' Argument leads to shooting in downtown Milwaukee, woman in custody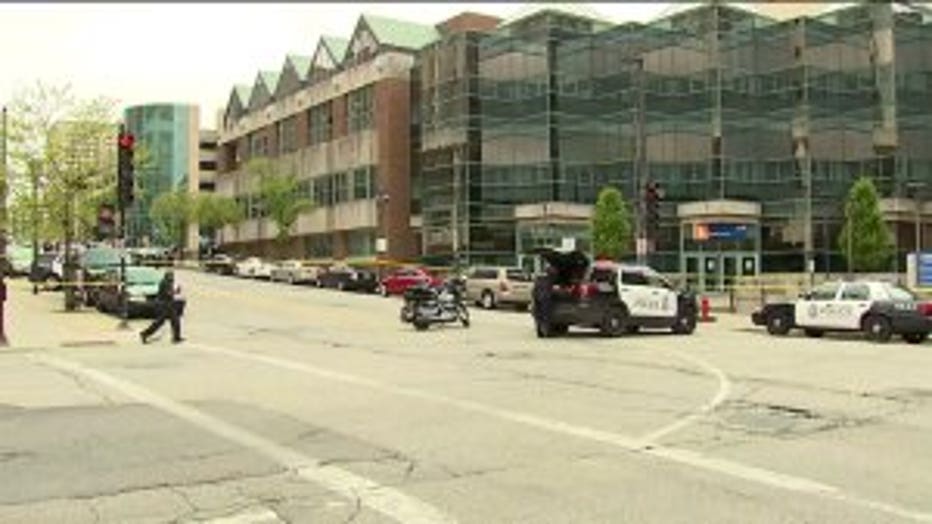 Shooting near 8th and State in downtown Milwaukee


MILWAUKEE -- An argument between a 60-year-old man and a 28-year-old woman led to a shooting right outside the Police Administration Building -- MPD headquarters -- near 7th and State in downtown Milwaukee on Wednesday, May 29. An MPD spokeswoman on Thursday said, "This shooting incident occurred as an act of self-defense, however, this is still under investigation."

Police said around 10:30 a.m. officers inside the building heard the gunshot and ran outside with guns drawn. They found the victim and shooter on the street -- both armed.

"We actually heard the shots from inside the building and ran out immediately," said MPD Captain Diana Rowe.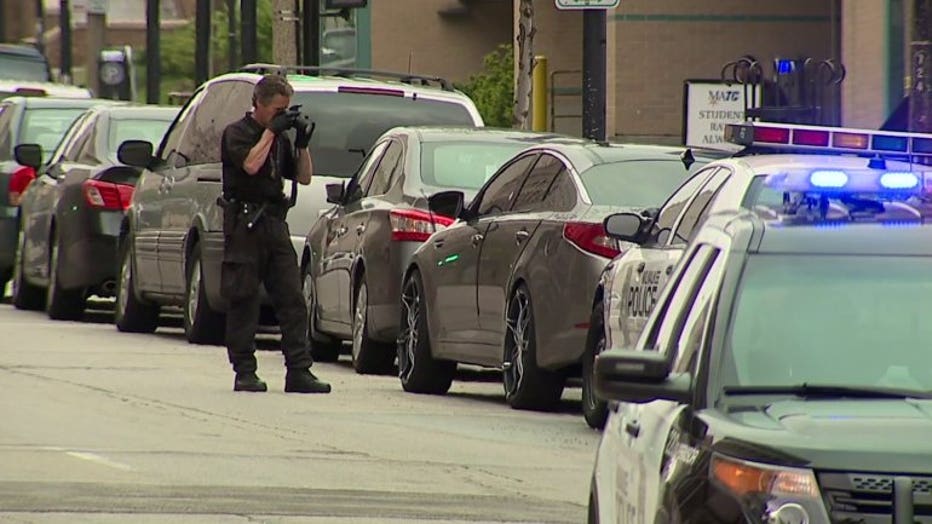 Shooting near 8th and State in downtown Milwaukee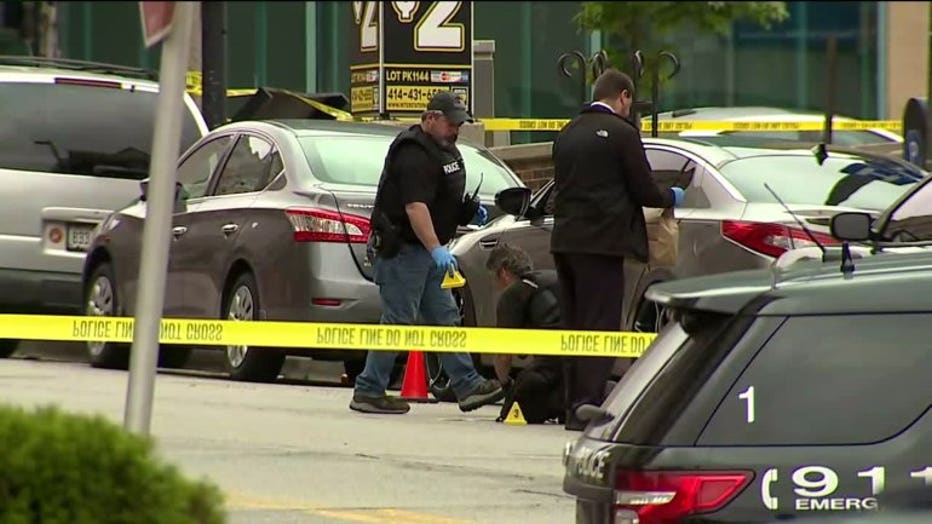 Shooting near 8th and State in downtown Milwaukee


It was so close to MPD headquarters, officers had the suspect and victim surrounded before anyone called 911.

"It was handled in seconds," said Rowe.

A 60-year-old man, who police said was armed with a metal object, suffered a gunshot wound to the leg -- and was taken to a hospital for treatment of injuries not believed to be life-threatening.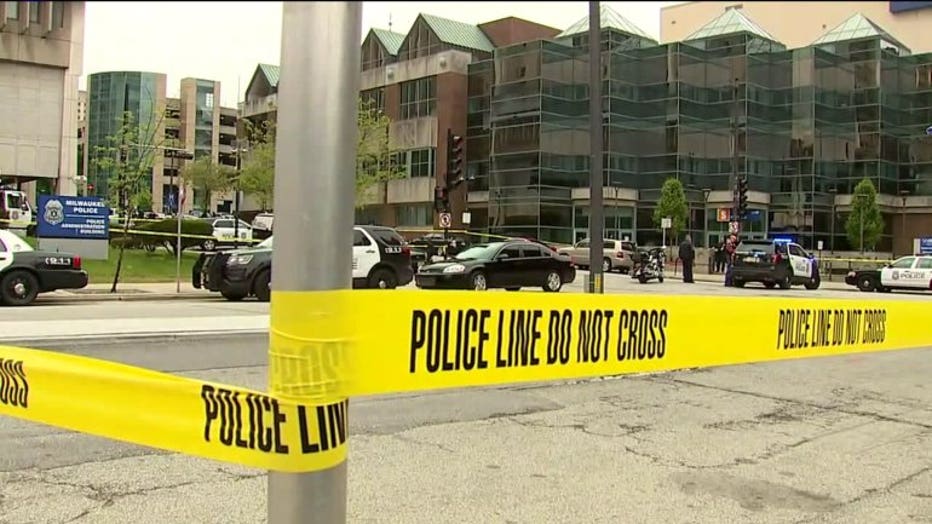 Shooting near 8th and State in downtown Milwaukee


The 28-year-old woman was armed with a pistol -- and fired a single shot. She was taken into custody.

A witness said the man and woman were wrestling over the metal object, and the man used it to hit the woman in the head. She shot him moments later.

"Obviously it's unusual, but not unheard of for them to happen outside a police building," said Rowe.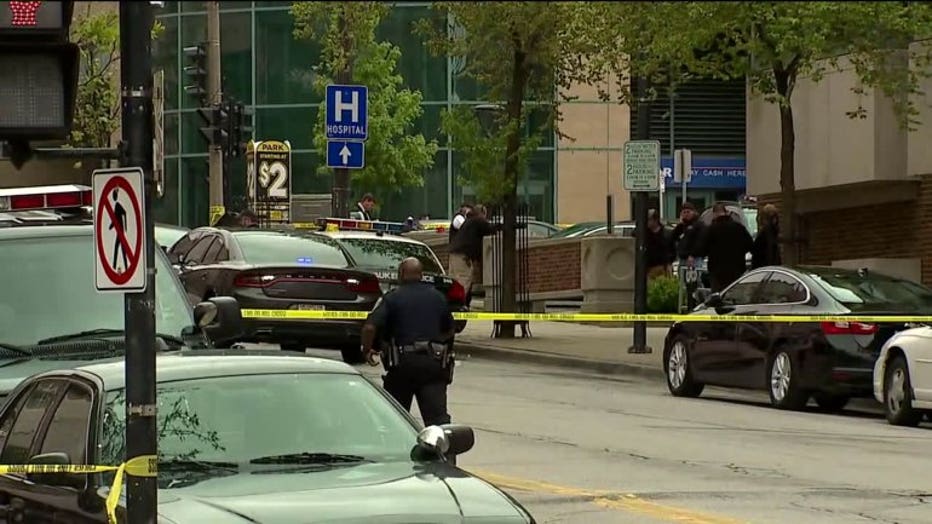 Shooting near 8th and State in downtown Milwaukee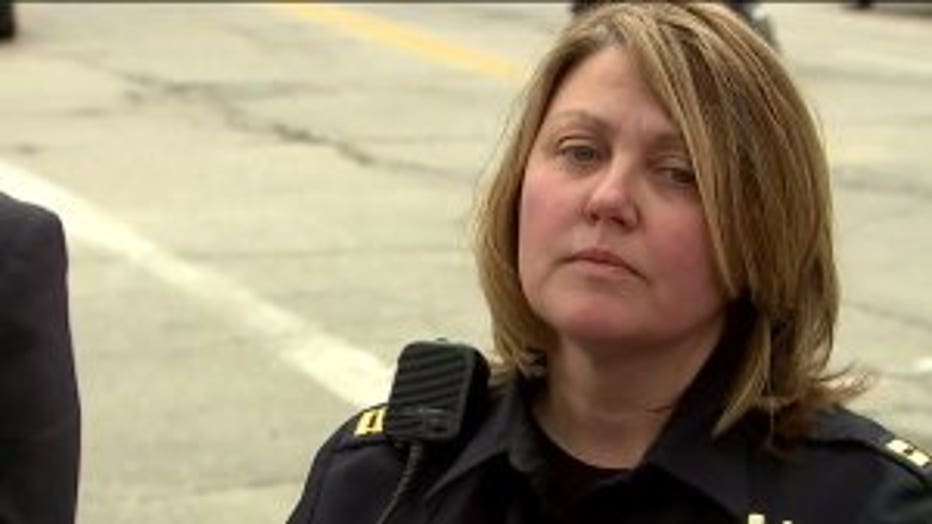 Milwaukee Police Capt. Diana Rowe


"This is the first shooting downtown that we've had all year. We had one north of downtown earlier in the year -- and we've had no homicides in District 1 at all this year," said Rowe.

Milwaukee Area Technical College (MATC) officials released the following statement on the incident:

"Milwaukee Area Technical College's Downtown Milwaukee Campus was placed in lockdown at about 10:30 a.m. this morning as a result of reports of a shot fired near the campus. The lockdown was lifted at 10:40 a.m. after police arrested a suspect.

During an emergency, the college has many tools to communicate with the MATC community, including loudspeakers, telephones, email, RAVE alerts, social media and the college website.

MATC runs numerous safety drills at each campus each semester. College officials also hold multiple exercises each year to rehearse responses to emergencies of all sorts. Students and employees are also encouraged to attend training sessions about safety procedures. When something like this occurs, we also extend counseling resources and support to students and employees.

The college has returned to normal operations and all events will occur as scheduled."