"America's best days can be ahead of us:" Hillary Clinton joined by Tammy Baldwin at Eau Claire stop


EAU CLAIRE -- Democratic presidential hopeful Hillary Clinton made a campaign stop in Eau Claire on Saturday, April 2nd.

During the event, U.S. Senator Tammy Baldwin was also there -- she introduced Clinton to the crowd as the "next president of the United States."

"I so admired the fact that Hillary Clinton, right out of law school, took on the task of organizing parents, parents of children with disabilities, to make sure their children had the same equal educational opportunities. And that fight for children has never stopped. As First Lady, she pushed through and laid the foundation for the children's health insurance program. She also used that platform to put women's rights on the global stage when she said in Beijing, that women's rights are human rights and human rights are women's rights," said Baldwin.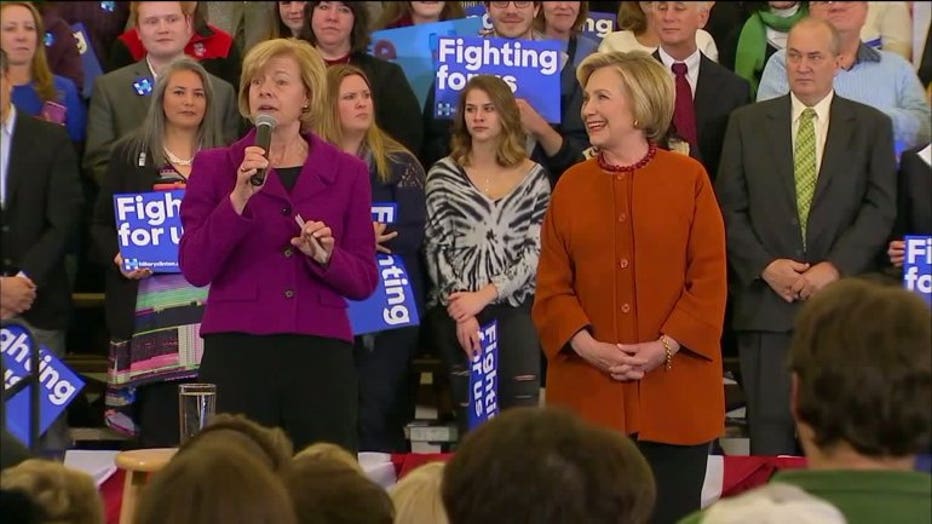 Hillary then spoke to the excited crowd.

"I believe with all my heart that America's best days can be ahead of us if we roll up our sleeves, we set some big goals again, we start treating each other with respect and kindness and work towards those goals," Clinton said.

Clinton is currently behind Bernie Sanders in the latest state polls. However, she still holds the lead in total delegate count.

86 delegates are up for grabs in Wisconsin.