Americans dying of COVID-19, other causes at higher rates than other countries, study suggests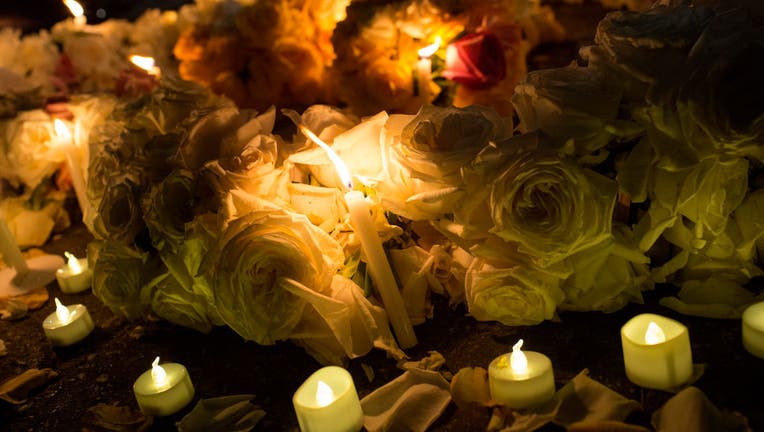 article
Americans are dying at disproportionately higher rates than those in other countries this year, both from COVID-19 and other causes, according to a study published in the Journal of the American Medical Association.
The U.S. was compared to 18 countries with populations larger than 5 million people and per capita gross domestic product levels above $25,000 per year, according to the study.
Data was collected on the number of deaths in each country through Sept. 19, which was 38 weeks into the coronavirus pandemic.
An "all-cause" mortality rate was considered in the study, which outlines deaths that may have been caused by COVID-19 but were never formally confirmed — or possibly due to people who decided not to seek medical attention during the pandemic.
"On September 19, 2020, the US reported a total of 198,589 COVID-19 deaths (60.3/100,000), higher than countries with low and moderate COVID-19 mortality but comparable with high-mortality countries," the study stated.
In comparison, Australia had 3.3 deaths per 100,000 and Canada had 24.6 deaths per 100,000, according to the study. If the U.S. death rate were like that of Australia's, there would have been 187,661 fewer COVID-19 deaths, and if the U.S. had the same death rate as Canada, there would have been 117,622 fewer deaths, the study said.
The U.S. had lower COVID-19 mortality rates then high-mortality countries during early spring, but after May 10, all six high-mortality countries had fewer deaths per 100,000 than the U.S., the study stated.
RELATED: CDC: COVID-19 'close contact' now includes brief encounters
The study noted that only 14 of the 18 countries used in the comparison had data showcasing "all-cause" mortality rates.
"For instance, between May 10 and September 19, 2020, Italy's death rate was 9.1/100,000 while the US's rate was 36.9/100,000. If the US had comparable death rates with most high-mortality countries beginning May 10, it would have had 44,210 to 104,177 fewer deaths (22%-52%)," according to the study.
"It's not like Italy has some secret medicine that we don't," Dr. Ezekiel J. Emanuel, a professor of health policy and medical ethics at the University of Pennsylvania and one of the authors of the study, told NPR. "They've got the same public health measures we've got. They just implemented them effectively and we implemented them poorly."
While the study depicts mortality rates among just 18 countries in comparison to the U.S., experts say it is difficult to really track mortality rates during an ongoing pandemic.When tracking case fatality rates caused by COVID-19, the numbers are not approximates, but merely estimates.
"I've always thought that thinking about mortality rates in the middle of a pandemic is incredibly distracting," Dr. Ashish Jha, director of the Harvard Global Health Institute, said in a July interview. "The reason we don't care about mortality rate in a snapshot in the middle of a pandemic is it's very, very hard to calculate."
RELATED: Calculating mortality rate mid-pandemic is difficult, but US doesn't have lowest, experts say
The study comes as a resurgence in COVID-19 cases is slowly making an impact on hospitals across the U.S.
Since the virus was first detected earlier this year, more than 40 million people around the globe have been infected and more than 1.1 million people have died, according to data compiled on Oct. 21 by Johns Hopkins University.
In the United States, there have been more than 8 million confirmed cases and more than 220,000 deaths.
The seven-day rolling average for daily new cases has reached nearly 60,000 — the highest since July.
The U.S. recorded more than 80,000 new cases on both Friday and Saturday — the highest single-day totals since the pandemic began.
The seven-day rolling average for daily new cases hit a record high on Sunday of 68,767, according to Johns Hopkins, eclipsing the previous mark of 67,293, set in mid-July.
In some cases, spikes are happening as schools reopen and as Americans grow weary of wearing masks and practicing social distancing.
In Kentucky, the governor called the rising number of daily confirmed cases "grim," forcing another round of preparations to expand hospital capacity.
"We are now going back to our plans about capacity in hospitals, looking — if we have to — at hotel options and the use of state parks," Gov. Andy Beshear said during a recent briefing. "Ensuring that we have the operational plans to stand up the field hospital, if necessary."
RELATED: Pfizer to start testing COVID-19 vaccine in kids
The coronavirus often seemed like a distant phenomenon best viewed on a TV screen in living rooms in the remote mountain towns that dot the state's expanses of wilderness.
But as another surge of COVID-19 grows across the nation, the global pandemic is hitting home in Doddridge County.
An unexpected jump in virus cases two weeks ago in the north-central West Virginia county upended the lives of its 8,400 residents, temporarily shutting down schools, football games and cross-country meets.
"People said it wasn't real," said Victoria Gains, a librarian in the county seat of West Union, which has a population of about 800. "You know it is real when it's in Doddridge County."
From the Dakotas to Kansas to West Virginia, rural America is now seeing coronavirus cases rising again. Hundreds of counties with fewer than 10,000 residents have experienced a surge in the past 14 days, according to data from Johns Hopkins University.
The Associated Press contributed to this report.