American Legion honors Wisconsin veterans with special program at War Memorial Center


MILWAUKEE -- The Milwaukee police and fire posts of the American Legion have been honoring Wisconsin veterans with a special program since 1939.  On Monday, Nov. 11, they turned out at the War Memorial Center in Milwaukee to keep the tradition alive.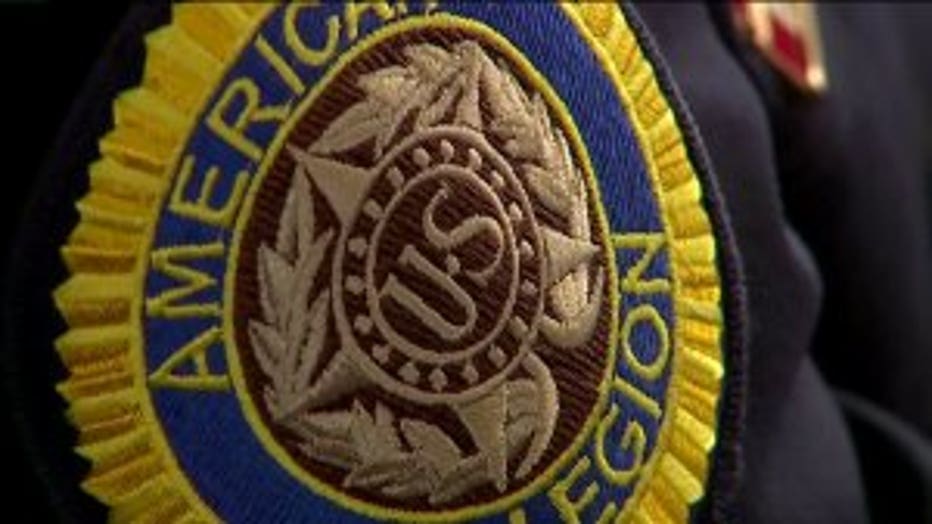 Soaring above the Milwaukee skyline, the fierce November wind was no match for Old Glory -- flying high with pride.

Army Staff Sergeant Kelly Groszczyk proudly served eight years -- deploying to the Middle East twice. She left the battlefield, but still fights a war here at home.

"There are a lot of veterans that look fine on the outside, but saw hell over there. You don't see those scars on the outside," Grozczcyk said.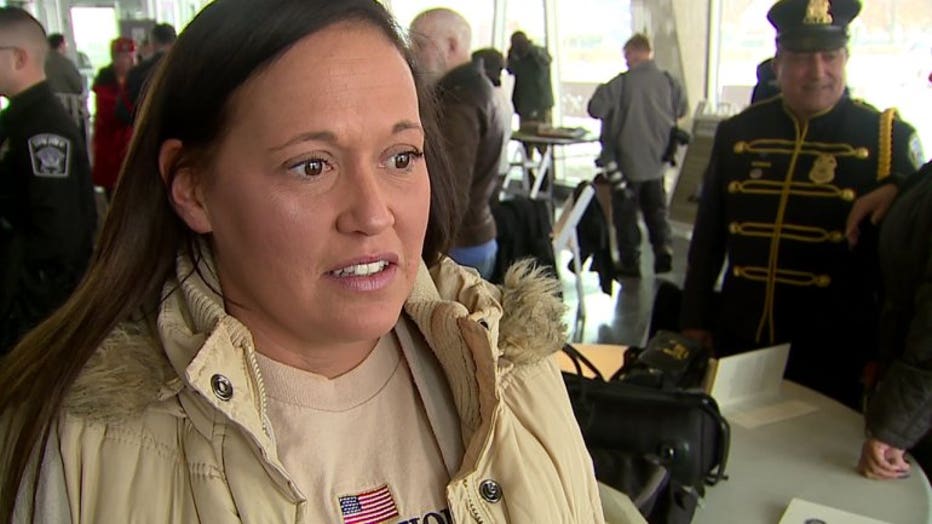 Army Staff Sergeant Kelly Groszczyk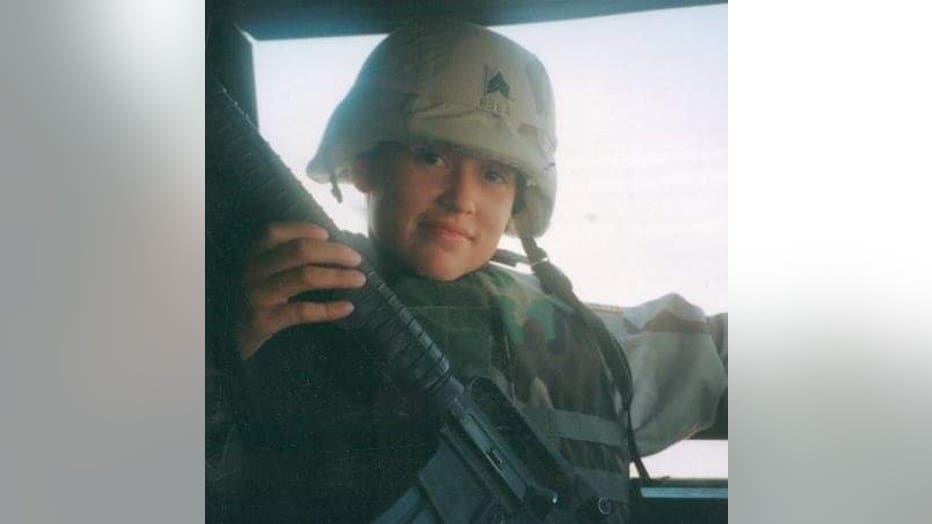 Army Staff Sergeant Kelly Groszczyk


Groszczyk feels at peace standing shoulder to shoulder with her brothers and sisters in arms. She is there to honor those who served -- and remember those who did not make it home.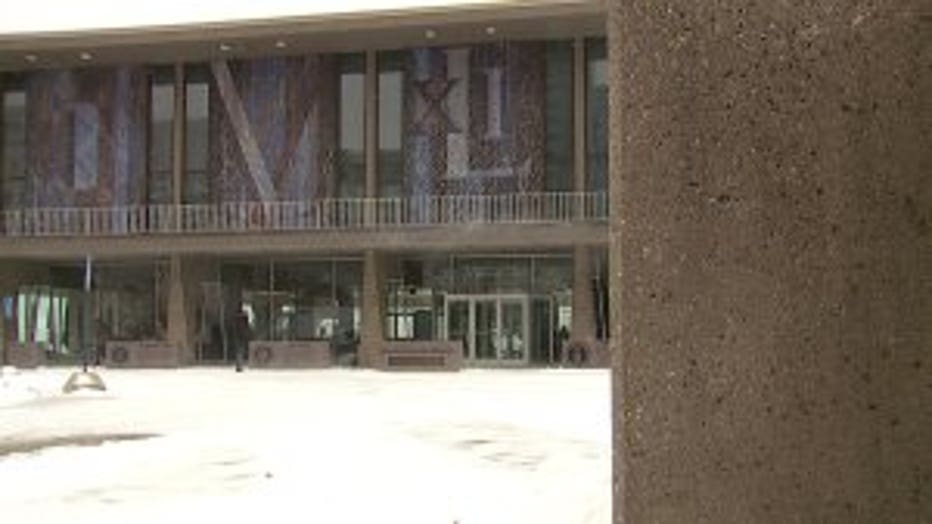 War Memorial Center, Milwaukee


"The names of the dead are inscribed in stone like here at the Milwaukee War Memorial, but we know there is a story behind each name. A life lived and cut short," said Meg Jones, keynote speaker.

For the men and women who wore the uniform, Monday's program is more than pomp and circumstance. It is a roll call for the community.

"There are still so many veterans that are suffering. We need to keep them not just in our thoughts and prayers, but in the forefront for legislation," said Kendel Feilen, Commander of Milwaukee Police Post 415.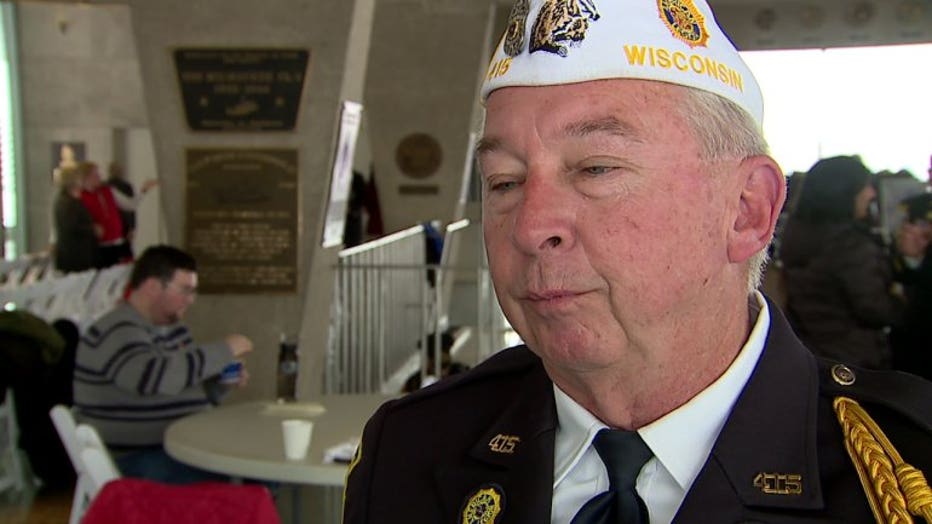 They are marching orders to start a conversation.

"Just ask, are you okay. Read between the lines. They might smile and say yeah I'm fine, but if you look at their eyes maybe they are not," Feilen said.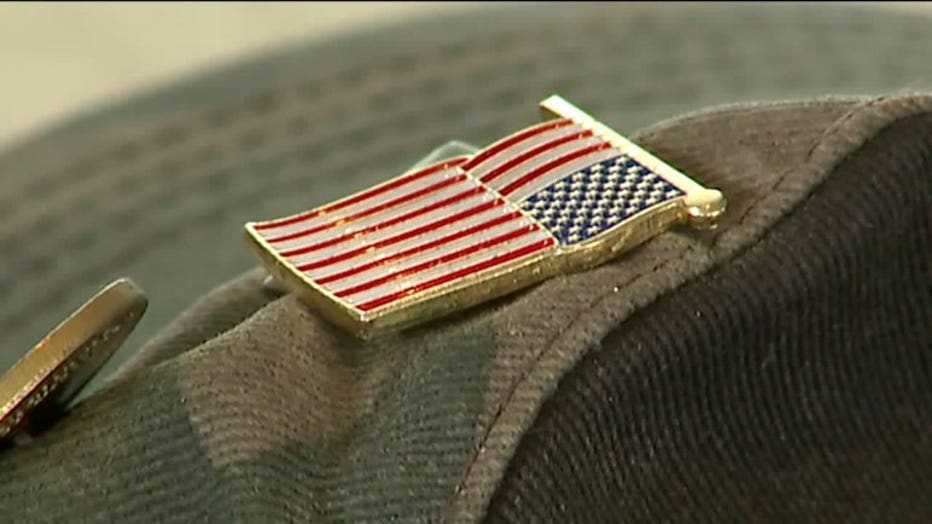 Veterans Day ceremony at War Memorial Center, Milwaukee


Invited guests included County Executive Chris Abele, Mayor Tom Barrett; Fire Chief Mark Rohlfing, Police Chief Alfonso Morales, Sheriff Earnell Lucas, and Kristen Peterson, MSN, RN, nurse educator and clinical instructor at the Zablocki VA Medical Center for the Veterans Affairs Nursing Academic Partnership scholars.