Altercation at Barack Obama School: Police say pregnant student kicked pregnant paramedic
MILWAUKEE -- Milwaukee police responded to Barack Obama School of Career and Technical Education on Wednesday afternoon, September 30th for an altercation.

Officers were dispatched to the school shortly before 2:30 p.m. to back up school resource officers.

Police say there were 30 to 40 students and outsiders fighting inside the school.

No major injuries were reported.

We're told a pregnant student, who was being evaluated by a paramedic and apparently didn't want to leave the fight, kicked a pregnant paramedic.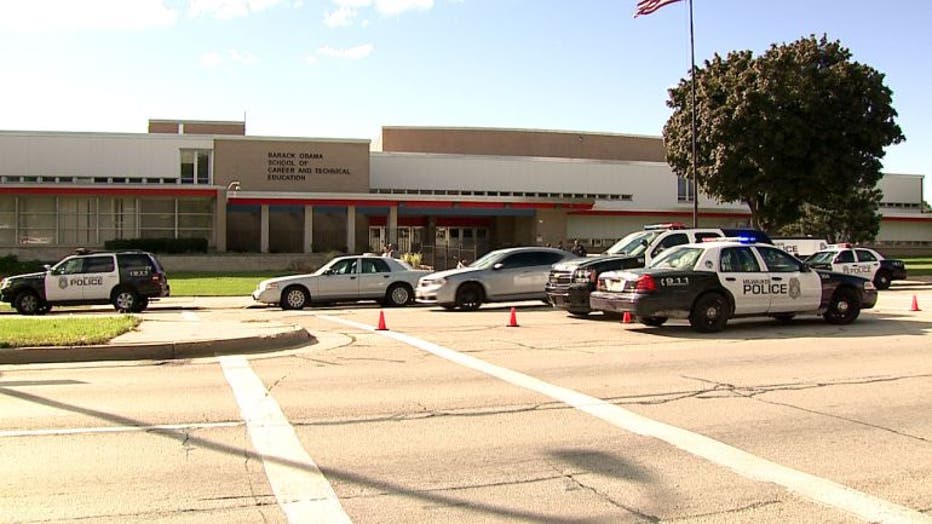 Barack Obama School of Career and Technical Education


Milwaukee Public Schools spokesperson Tony Tagliavia issued the following statement:

"We are cooperating with the Milwaukee Police Department as it investigates an incident that happened at the school at about 2:30 p.m. We will take appropriate disciplinary action against any student involved."

No one has been arrested in this case -- but police are still investigating and they say they will be making appropriate arrests or issuing citations as the investigation continues.

The school was in a "code red" condition during the incidents -- where students remained in their classroom. A staggered dismissal then took place.

Monitor FOX6 News and FOX6Now.com for updates on this developing story.