Alleged Potawatomi shooter, Terrill Thomas, found dead in his jail cell
MILWAUKEE -- Officials with the Milwaukee County Sheriff's Office on Sunday, April 24th said Terrill Thomas, charged in connection with a shooting Friday, April 15th at Potawatomi Hotel & Casino was found dead in his jail cell.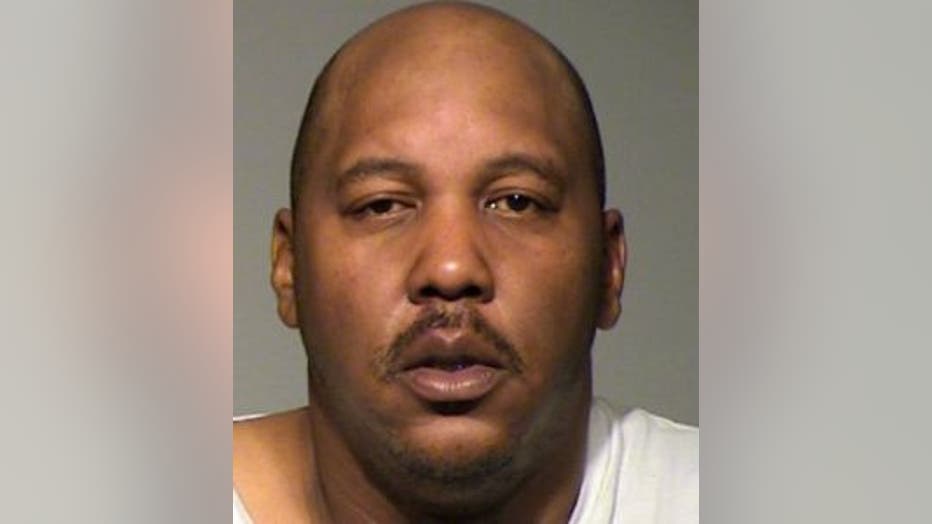 Milwaukee County Sheriff's officials said in a statement issued to FOX6 News a correctional officer at the Milwaukee County Jail reported Thomas unresponsive in his cell shortly after 1:30 a.m.

Sheriff's officials said Thomas showed no visible signs of trauma, but was not breathing and resuscitation efforts were made by correctional officers and jail nursing staff until MFD emergency medical personnel arrived.

Thomas was pronounced dead at 1:57 a.m.

Milwaukee County Sheriff David Clarke has directed that Milwaukee Police Department investigate Thomas' death -- to avoid any conflict of interest.

An autopsy will be performed by the Milwaukee County Medical Examiner's Office to determine the cause of death.

Thomas made his initial appearance in court last Wednesday, April 20th in connection with the shooting at Potawatomi Hotel & Casino. A competency examination was ordered.

Thomas was facing five charges in the case:


According to the criminal complaint, around 7:30 p.m. on April 14th, police spoke with a woman near 36th and Townsend who indicated Thomas, her son, had fired four to five shots at six to seven males who were standing outside. Thomas' mother indicated her son had a silver handgun. One of the victims in this shooting, a 25-year-old man, was admitted to Froedtert Hospital for a gunshot wound to his chest, and had to have surgery.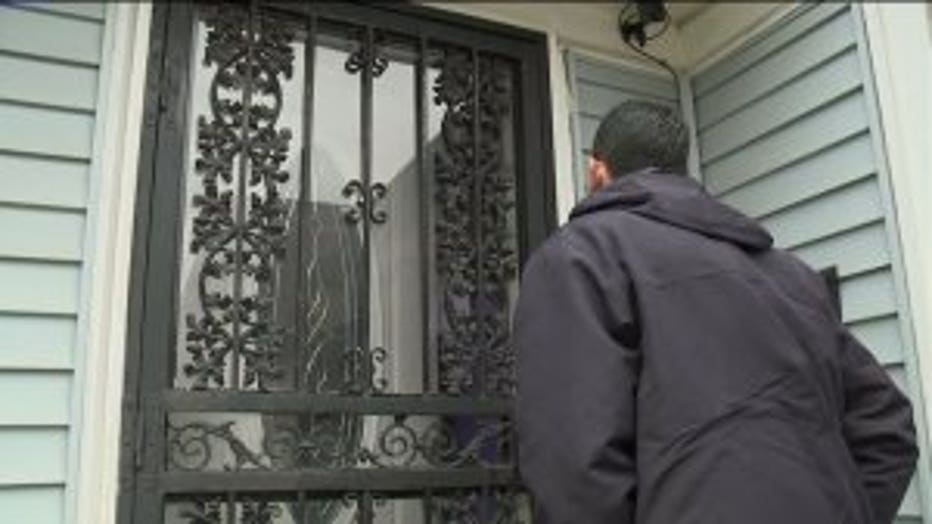 FOX6's A.J. Bayatpour talks with Celia Thomas


"I never in my life saw nobody shoot a gun until I saw Terrill shooting a gun," Celia Thomas told FOX6 News.

Court documents indicate Thomas was aiming at a man he believed was responsible for stealing his Mercedes-Benz on April 13th.

Thomas told police he pointed the gun at the man he believed stole his vehicle and "fired several shots."

Celia Thomas said her son was livid over the theft of his vehicle. In fact, she said when her son couldn't watch surveillance video at a gas station, he caused a scene -- prompting police to come by their house.

"I said 'please take him.' 'Ma'am we can`t take him to jail until he do something,'" Celia Thomas said.

Hours later, around 3:15 a.m. on April 15th, police were dispatched to Potawatomi Hotel & Casino for an "active shooter."

Prosecutors say officers arriving on scene saw Thomas walking near the blackjack tables with a gun. An officer ordered Thomas to drop the gun and get to the ground.

The complaint indicates Thomas dropped the gun into a garbage can and laid on the ground. He was then taken into custody -- and officers recovered the Glock 9mm firearm from the garbage can -- loaded with a cartridge in the chamber and four additional cartridges in the magazine.

$4,825 in gaming chips was recovered from Thomas, according to the complaint.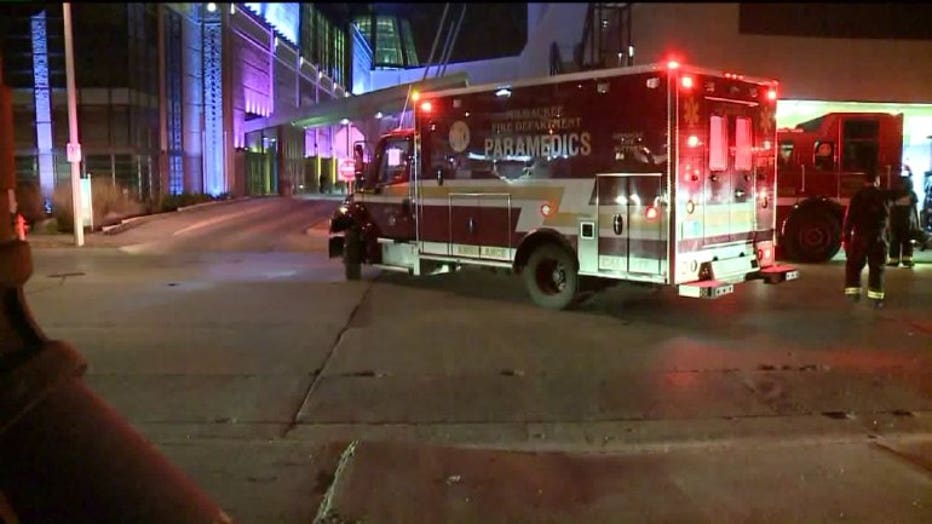 Police spoke with a witness who indicated he was in the "High Roller" area playing blackjack when a man entered the area and started yelling: "Everybody get the (expletive) down." This witness said other casino patrons began to duck and find cover, as the man had a gun in his hand. The witness told police he heard a gunshot as he ran into a restroom, and while inside, he heard a second gunshot.

Another witness told police she was playing slots when she heard someone say "get down and run!" She then heard two gunshots. The witness told police she took off running and hit her arm on a slot machine -- suffering a broken arm.

A third witness suffered a laceration to her head requiring four stitches after she tripped while running after hearing someone yelling that there was a person with a gun.

On the morning of April 15th, Thomas told police he was at the casino with two women, and while there, he "looked around and saw that the casino had changed and there were a whole lot of snakes in the casino." He said he entered the "High Roller" room, looking for an exit, when he observed more "snakes." That's when Thomas told police he pulled out his handgun and fired into the air -- saying "everybody get out of here."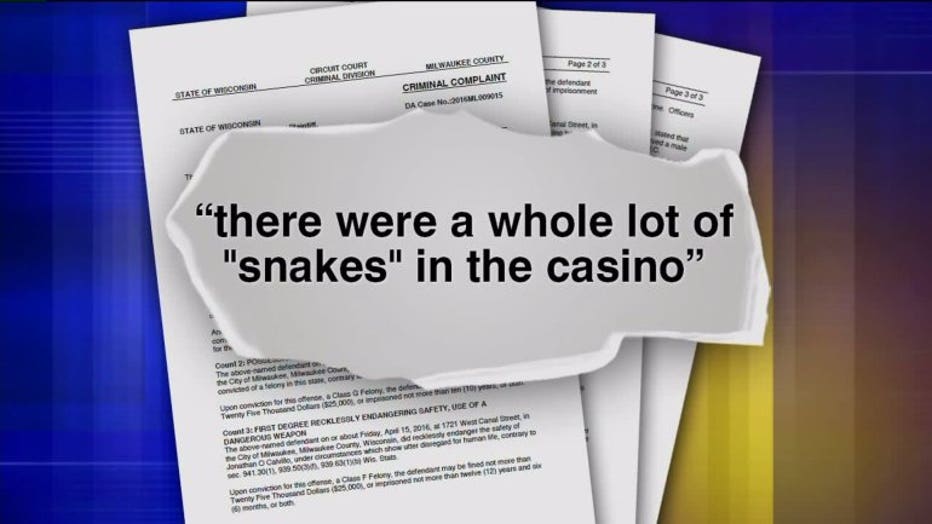 When people apparently weren't moving fast enough, Thomas fired into the air a second time, stating "everybody get out of here."

Thomas said he then picked up casino chips and put them in his pocket, according to the complaint.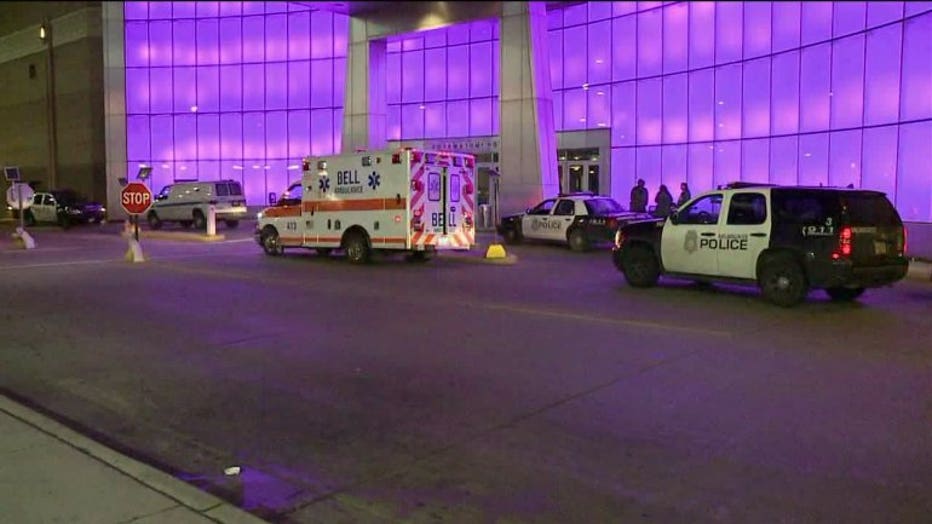 Shooting at Potawatomi Hotel & Casino


Celia Thomas said it shouldn't have come to this.

"I could see if somebody`s just walking around talking, but as serious as he was? He should`ve been taken into custody. He should`ve been taken into custody," Celia Thomas said.