All lanes clear on I-43 NB at Racine Avenue in Waukesha Co. after crash
WAUKESHA COUNTY -- All lanes on I-43 are now clear at Racine Avenue (County Y) after a traffic accident Friday, December 1st.

The New Berlin Police Department said the Sheriff's Department has closed the Racine Avenue bridge over I-43 due to an accident with a dump truck on I-43 striking the bridge.

Officials said Racine Avenue was closed in both directions in that area. It is suggested to use National Avenue , College Avenue or another detour to avoid the stretch of Racine Avenue.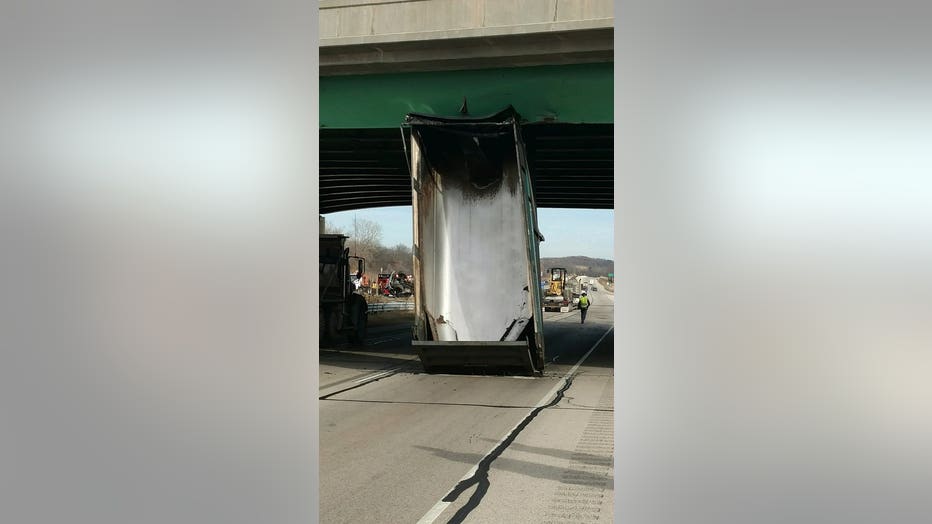 Dump Truck incident on I-43
CLICK HERE to monitor the FOX6Now.com Interactive Traffic Map
CLICK HERE to monitor the WisDOT traffic cams