All eyes on Wisconsin for presidential candidates as April 5th election approaches


MILWAUKEE -- Wisconsin's presidential primary is on April 5th, and thus, the presidential candidates have turned their attention to Wisconsin. On Monday, March 21st, supporters of Democratic presidential candidate Hillary Clinton encouraged people in Milwaukee to vote early, and Republican presidential candidate John Kasich previewed his planned stop in the Badger State on Wednesday, March 23rd in Wauwatosa.

"I`ll be around. You can count on it," Kasich said.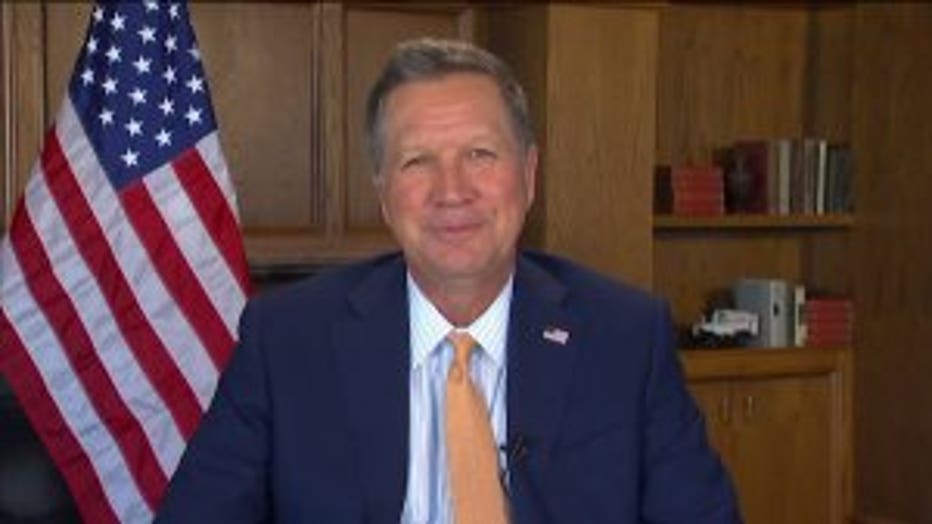 The Ohio governor said he will make multiple trips to Wisconsin before April 5th, and he said he would like Governor Scott Walker's endorsement.

"I don`t know what he`s going to do. I have great admiration for him. Hopefully we`ll get it, but whatever happens, he`s a terrific guy and a great governor," Kasich said.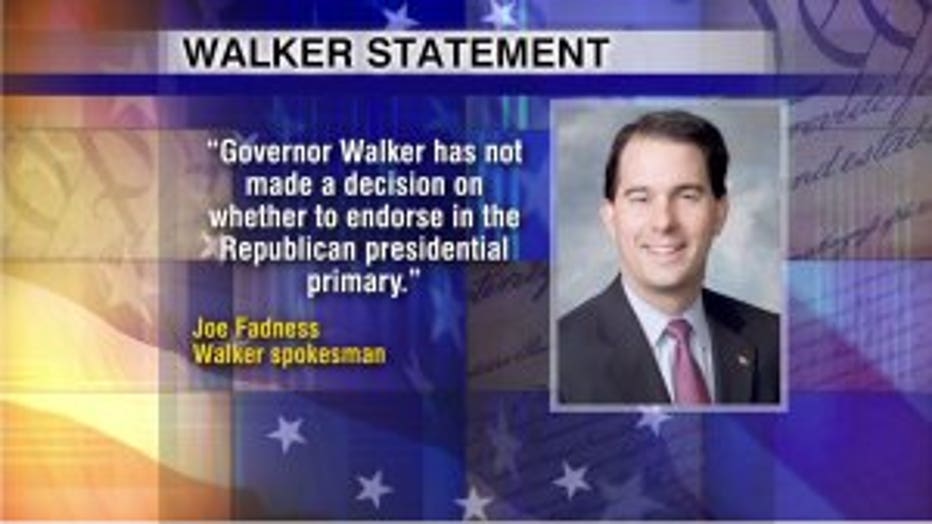 Governor Walker hasn't decided whether to endorse before the GOP primary, according to a spokesman.

Kasich is somewhat of a long shot for president. The Marquette University Law School poll, released on February 25th showed Kasich in fourth place -- and that was before Marco Rubio and Ben Carson dropped out of the race.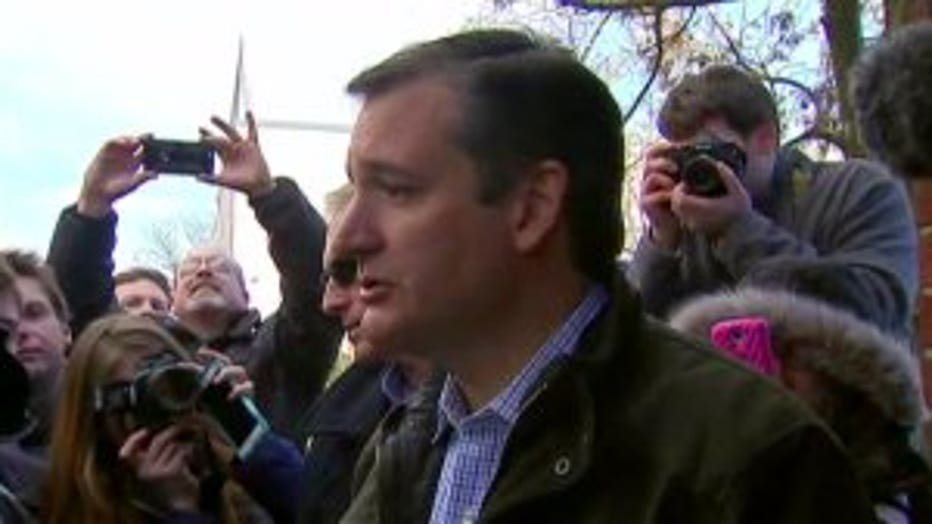 Ted Cruz supporters are dismissive of Kasich's chances.

"You're basically voting for Donald Trump if you vote for Kasich, because he can't win," Senator Duey Stroebel said.

"Nobody`s going to have enough votes. Cruz isn`t going to have enough delegate votes. Neither is Trump. So we`re going to go to a convention," Kasich said.

Democrats are also focused on Wisconsin ahead of the April 5th primary.

Early voting started in Wisconsin on Monday, March 21st.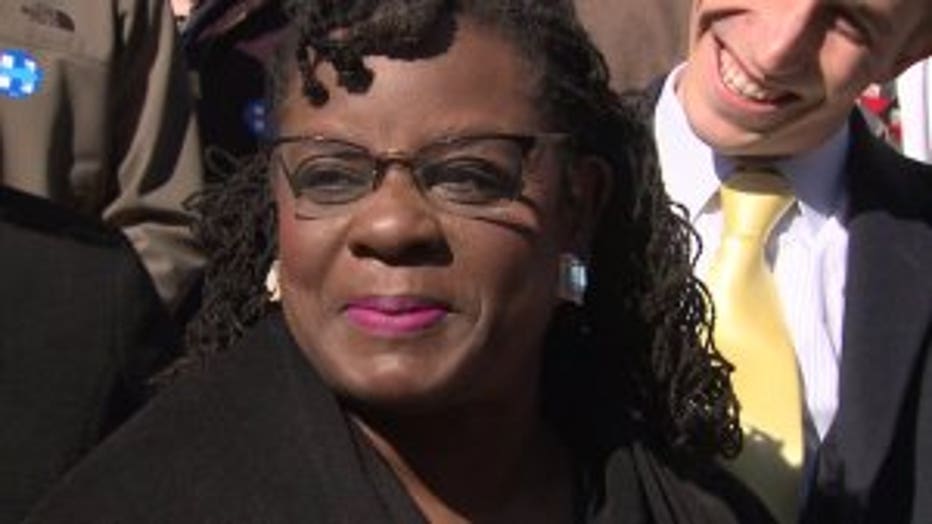 In downtown Milwaukee, Congresswoman Gwen Moore and other Hillary Clinton supporters encouraged people to show up.

"We`re hopeful that since the presidential race on both sides is still very volatile, that`ll encourage our citizens to come and vote," Moore said.

Hillary Clinton issued this statement to mark the first day of early voting in Wisconsin:

"Most eligible voters cast their ballots on Election Day, but for some, it's just not that easy. For the senior citizen who relies on a caretaker to drive them, for the working mother who can't afford childcare, and for the college student who travels home to vote, early voting ensures that everyone has a chance to participate in our democracy. Starting today people in Wisconsin have the chance to start voting early to build the future that every hard-working American deserves. We need to elect a President who can do all parts of the job and who can keep Republicans from ripping away the progress we've achieved. I hope Wisconsinites take the chance to get out and vote early in this election, because the stakes couldn't be higher."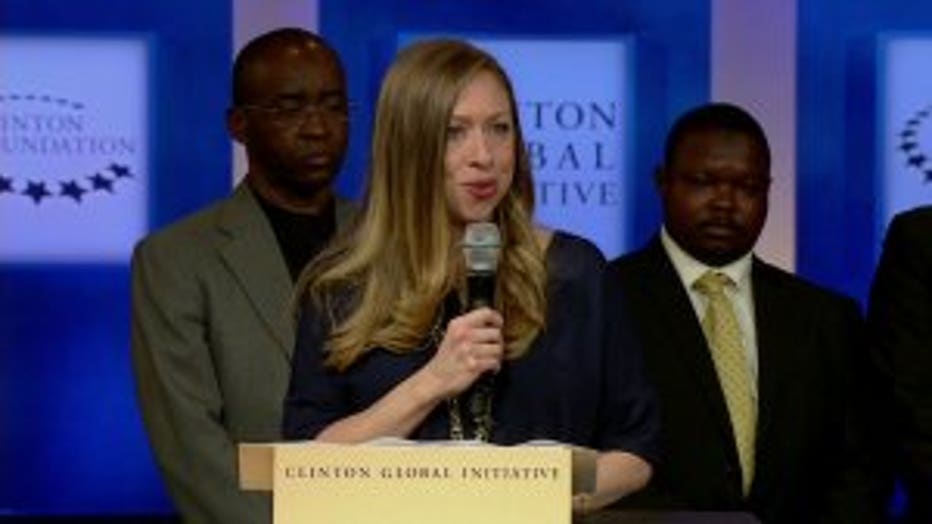 Democratic presidential candidate Bernie Sanders wants to win Wisconsin after losing five states during Super Tuesday 3 on March 15th.

Moore said she will attend Chelsea Clinton's events in Wisconsin on Thursday, March 24th -- but she had positive things to say about Sanders too.




"I think Bernie`s message is great, and I look forward to him coming to town as well," Moore said.

Details on Chelsea Clinton's events in Milwaukee, Waukesha and Madison on Thursday are as follows:

Thursday, March 24

Milwaukee Organizing Event

DOORS OPEN: 9:45AM

WHERE: Milwaukee HFA office, 2701 North Doctor M.L.K. Dr, Milwaukee, WI 53212



Waukesha Organizing Event

DOORS OPEN:  11:15AM

WHERE: Waukesha Democrats Office, 336 Wisconsin Ave, Waukesha, WI

Madison Organizing Event

DOORS OPEN: 2:15PM

WHERE: Madison HFA office, 6409 Odana St. Suite #11, Madison WI 53719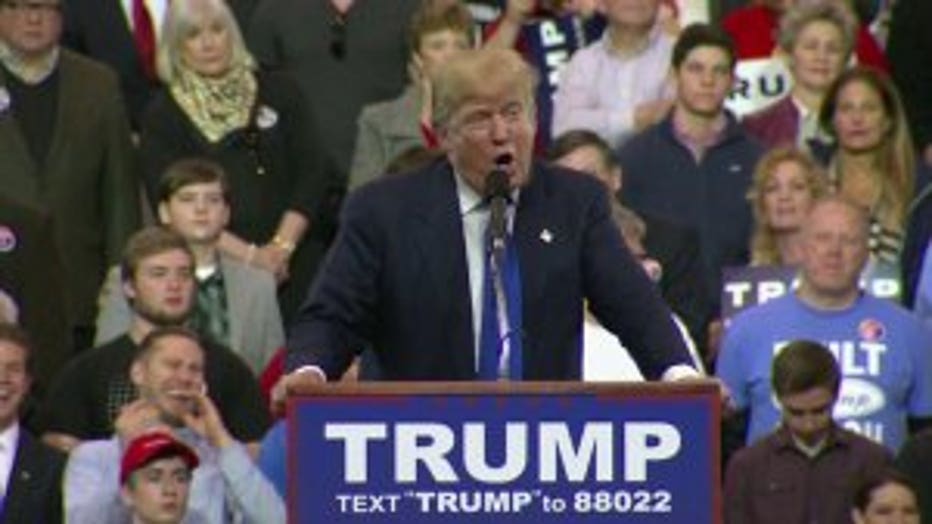 Officials with Sanders' campaign expect he'll be in Wisconsin at least once before April 5th.

FOX6 News is told Ted Cruz will stop in Wisconsin on April 1st. He has an event scheduled at Serb Hall in Milwaukee. Details are as follows:

Event is from 5:30 p.m. to 9:30 p.m. at American Serb Hall Banquet - 5101 West Oklahoma Avenue Milwaukee, WI 53219.

Consider being a part of the biggest Republican event for 2016 in the State of Wisconsin April 1st at Serb Hall. In 2008 and 2012 the Republican nominees Senator John McCain and Governor Mitt Romney attended our Serb Hall event the Friday night before the Wisconsin primary.

Hosted by the Republican Party of Milwaukee County.

Join us as we welcome our 2016 Republican Presidential candidates vying for the party's nomination for president. Invited guests include all local and statewide Republican officials and all remaining Republican presidential candidates.

Emcees for the evening will be Vicki McKenna, Jay Weber and Dan O'Donnell of WISN Radio.

The meal will feature Wisconsin's largest fish fry.

Tickets will be limited for this event. All sales are non-refundable.

Get your tickets at
https://www.eventbrite.com/e/wisconsin-decides-2016-tickets-21232792855

Donald Trump and Hillary Clinton have not yet announced plans to visit Wisconsin.