Alderman files open records request for MPD response times after sexual assault of 82-year-old woman


MILWAUKEE -- A 29-year-old Milwaukee is accused of sexually assaulting an 82-year-old woman in the street on the city's north side -- in a case that has angered some city leaders -- and has the Milwaukee police chief reviewing policy. The case has resulted in Milwaukee Alderman Joe Davis Sr. filing an open records request in an effort to get some answers for the victim.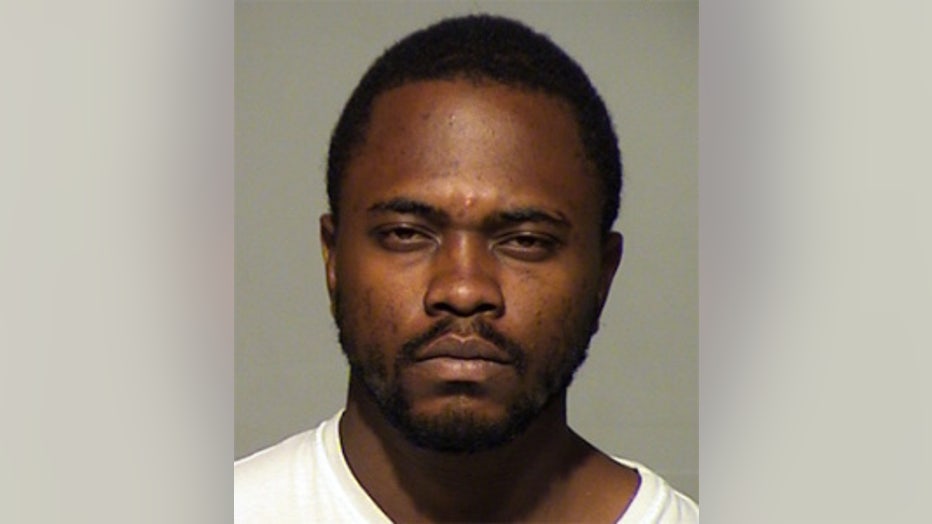 According to the criminal complaint, the victim was walking to her apartment from a bus stop near Green Tree and Teutonia on Thursday afternoon, July 16th. She uses a walker for assistance.

The complaint indicates when the victim was several blocks from the bus stop, she was approached by Stephen Robinson,  who "got very close to her and mumbled something." The victim told police she began to fear for her safety and attempted to walk faster. A few moments later, the complaint indicates Robinson "pushed (the victim) to the ground and her walker was knocked over."

According to the complaint, Robinson then sexually assaulted the woman. The victim "started screaming 'God help me, God help me' because she thought someone might hear her." The complaint says the victim was also so fearful that she yelled, 'God forgive me' because she thought she might be killed during this encounter." The complaint says Robinson eventually got off of the victim and fled.

The complaint indicates officers were able to get a description of Robinson from a witness.

What happened after the alleged crime is concerning some city leaders. Officials say the victim called 911 for help after the attacker ran. She waited and waited -- and then placed a second call. Three hours passed before a squad was dispatched.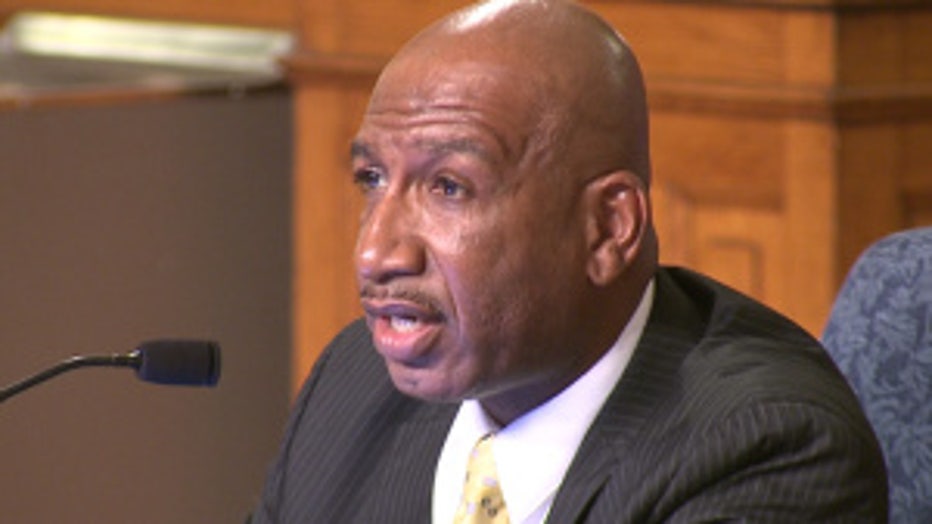 "It's just unconscionable for her to wait three hours in order for a squad to respond," said Alderman Joe Davis.

The slow response time concerns some Milwaukee aldermen -- including Alderman Davis Sr., who has now filed an open records request with the Milwaukee Police Department seeking more information about reports of poor response times in the community.

"This poor woman was the victim of a heinous crime that occurred in a very public space," Alderman Davis said. "Yet, scared and hurt as she was, she was re-victimized by a three-hour-and-six-minute police response. These delays are beyond unacceptable—they're outrageous. This victim deserves answers, and the community deserves assurances that these sorts of delays will not be repeated."

On Tuesday, August 11th, Alderman Davis filed an open records request with the office of Milwaukee Police Chief Ed Flynn for this year's reports on response times.

Milwaukee police offered a statement, simply acknowledging the alderman's request.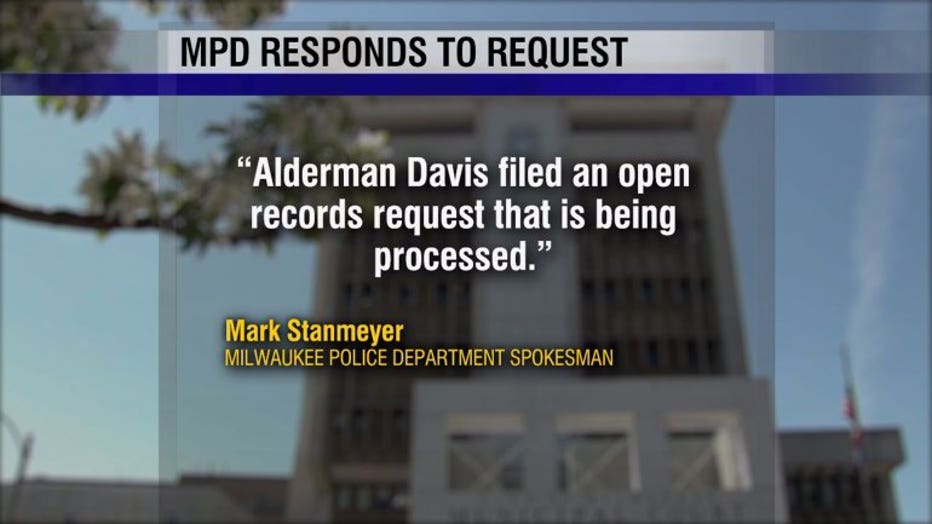 MPD statement on Joe Davis open records request


But in a Public Safety Committee meeting late last month, Milwaukee Police Chief Ed Flynn called the incident an unacceptable policy misunderstanding.

"The dispatcher downgraded the constituent with the policy he understood. It was a night with a lot of competing calls. This got dropped," said Chief Flynn.

Alderman Davis said it was his hope that having the data available to the public would enable not only an analysis of the failures that led to the three-hour delayed response, but a comparison of response times experienced in different police districts throughout the city.

"This incident, and others like it, are a breach of the citizens' trust," Alderman Davis said. "But since I don't see anyone taking personal responsibility for them, I think the time is now to introduce even more scrutiny to these tragic delays."

Davis believes the truth will be in the records he's now waiting to receive.

"If we lose faith in the police department, the criminals have free reign on the streets of the city," said Davis.

It's unclear how long MPD has to fulfill this records request. Davis says he understands the 82-year-old victim is recovering.

Mayor Barrett and Milwaukee Alderman Bob Donovan, who is also running for mayor, have questioned the response time for this incident.