After shooting himself as officials approached, Union Grove manhunt suspect Stan Sillas has died


UNION GROVE (WITI) -- Following a nearly 24-hour manhunt, Racine County Sheriff's officials apprehended 20-year-old Stan Sillas. On Monday evening, March 23rd, FOX6 News learned Sillas died at the hospital after he shot himself when law enforcement officials closed in. Sillas was wanted in connection with an abduction incident Sunday in Union Grove.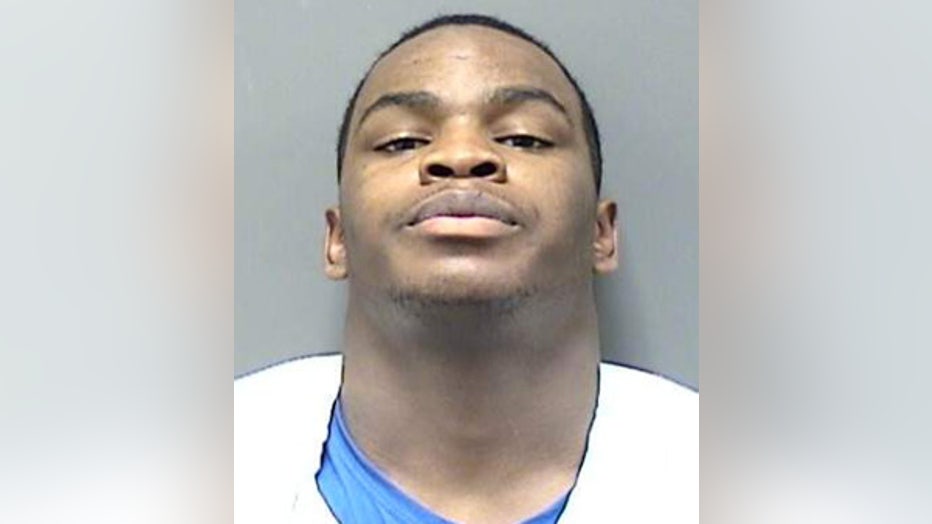 Racine County Sheriff's investigators, working with Racine police and K9 units, along with Mount Pleasant police officers tracked Sillas to the 5300 block of Taylor Avenue in Mount Pleasant. Law enforcement officials got a tip from a concerned citizen and that's what led them to the area.

"Arriving officers located fresh footwear impression in the snow. The footprints led investigators to the suspect's location. Upon observing officers, the subject threatened to shoot himself with a handgun he had in his possession. Officers on scene immediately attempted crisis is intervention measures," Racine Police Lt. Al Days said.

Officials say Sillas was hiding in some bushes. They say the crisis intervention measures failed, and Sillas shot himself. Sillas was taken to Wheaton Franciscan Hospital, and then transferred to Froedtert Hospital. Racine County Sheriff's officials tell FOX6 News Sillas died at the hospital as a result of his self-inflicted gunshot wound.

No shots were fired by law enforcement officers during this incident. No one was injured with the exception of Sillas.

While no shots were fired, Racine police say the Wisconsin Department of Justice's Division of Criminal Investigation has been contacted to oversee this investigation.

Earlier Monday, officials were going door-to-door in Union Grove in their search for Sillas. Police said the 20-year-old man has a criminal history-- and should be considered armed and dangerous.

Investigators say Sillas abducted a woman at gunpoint on Sunday afternoon at the Racine Neurological Center near Waterford. Police got a description of the car Sillas was driving, and soon after, it was reported in the parking lot of the Union Grove Piggly Wiggly store.

Sillas was approached by Racine County Sheriff's deputies and allegedly opened fire. At least two shots were fired — one into a parked squad car with a deputy inside. That deputy returned fire, but it's unclear whether Sillas was hit.

Sillas left the woman at the Piggly Wiggly store and ran away. Then, a massive manhunt for Sillas began.

The woman is said to be doing okay, and she is cooperating with this investigation.



Due to the manhut, the following schools and one daycare center were closed for Monday, March 23rd.


The Women's Resource Center is offering its services to folks who may be feeling uneasy following this manhunt.

"A number of the searches were happening in people`s - my neighbors' and my friends' backyards.  I can speak from experience, professionally and personally, that this impacts folks. We want to be sure that if this is triggering for anybody else, if other people are concerned for their safety that other people know to reach out to us," Cherie Griffin, the executive director of the Women's Resource Center in Racine.

Trauma advocates will be available on Monday night, March 23rd from 6:00 p.m. until 8:00 p.m. in the conference room at Martin Chrysler Dodge Jeep, located at 1422 Main Street in Union Grove.

Anyone who would like to talk or debrief about the events that have occurred in Union Grove over the last 24 hours is welcome to come.

There will also be advocates available at the Racine Public Library, 75 7th Street in Racine on Wednesday, March 25 from 6:00 p.m. to 7:30 p.m.

For more information, call the Women's Resource Center at (262) 633-3233.

Monitor FOX6 News and FOX6Now.com for updates on this story.