After radio dustup, Acting Sheriff Schmidt says he wrote to David Clarke and 'we're in good shape'
MILWAUKEE -- Acting Milwaukee County Sheriff Richard Schmidt says he wrote to former Sheriff David Clarke after the two men sparred in a live radio debate earlier this week, and says he and Clarke are "back in line."

Schmidt accused Clarke as sheriff of refusing to listen to his requests to remove the second-in-command at the Milwaukee County Jail, where seven people died between 2016 and 2017. Clarke countered that Schmidt hadn't notified him of any problems. The dustup played out on the Dan O'Donnell Show on WISN 1130AM.

 

In an interview with FOX6 News on Wednesday evening, Schmidt called the debate "unfortunate" and said he would never "go after" Clarke.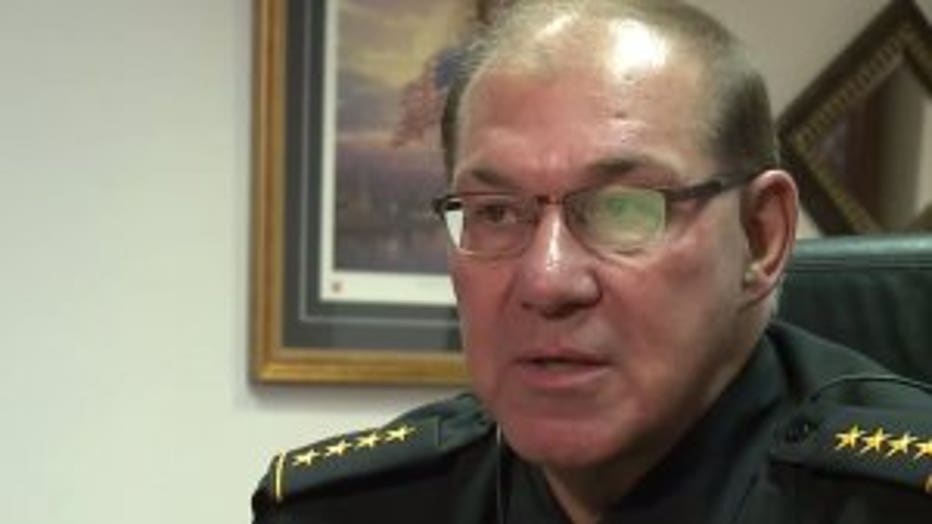 Acting Sheriff Richard Schmidt


"I wrote him after our little debate and exchange took place and said, 'Listen man, the last thing I want to do is get into this kind of dialogue,'" Schmidt told FOX6. "I said I never ever intended to come out against you. I never did come out against you, and I never will.

"So I think we're in good shape. I'm really happy about that. Our relationship – it got a little strained there for a short little stint if you will – but I think we're back in line and I'm really happy about that."

Schmidt will serve out the rest of Clarke's term until Jan. 7, 2019, because Gov. Scott Walker on Wednesday declined to appoint anyone to fill the vacancy.

Schmidt said he'll decide in the next two or three weeks whether he'll run in the November election for a full four-year term. In the interview, he said he was "leaning in one direction."

Schmidt said he was grateful for the public support he's received and that he was "tipping my hand a little bit" on his election plans.